Priyanka Chopra, just a week ago, got married to Hollywood pop star Nick Jonas following two traditions – Christian service and Hindu rituals. While the two stars, their families and friends have been celebrating the glorious event, an article went viral earlier this week which claimed 'Nick possibly wanted a fling with Priyanka but ended up in a life sentence with a global scam artist'. The article called their relationship fraudulent and had very racist and sexist undertones. The Cut apologized for their article after tons on backlash and removed the article. Now, the writer Mariah Smith has released her apology as well.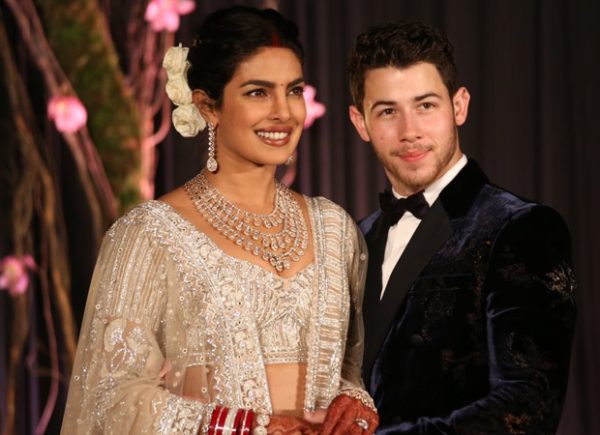 "I want to sincerely apologise to Priyanka Chopra, Nick Jonas, and to the readers I offended and hurt with my words. I do not condone racism, xenophobia, or sexism. I take full responsibility for what I wrote, and I was wrong. I am truly sorry," Mariah Smith posted on Twitter.
— mariah smith (@mRiah) December 7, 2018
The Cut had also released an apology that stated, "Last night, the Cut published a post about Nick Jonas and Priyanka Chopra's relationship that shouldn't have gone up. We've received dozens of messages from readers expressing their anger. We want you to know that we hear you and we're sorry. The whole piece missed the mark. There is no good explanation for this other than human error and poor judgment. This was a mistake, and we apologize to our readers and to Priyanka and Nick."
One of the paragraphs in the article read, "All Nick wanted was a possible fling with Hollywood's latest It Woman, but instead he wound up staring straight at a life sentence with a global scam artist. Even more upsetting, she's a scam artist who never even took the time to make sure he was comfortable riding a horse before arranging for him to enter their wedding ceremony on horseback."
Nick's brother Joe Jonas and Sophie Turner had come out in defense of Priyanka Chopra after the article went viral. Even Priyanka's mother Madhu Chopra called the article atrocious.
This is disgusting. @TheCut should be ashamed to have someone write such evil words. What Nick & Pri have is Beautiful Love. Thank u, Next. https://t.co/G3hvXmhm9O
— J O E J O N A S (@joejonas) December 5, 2018
This is wildly inappropriate and totally disgusting. Very disappointed that The Cut would give anyone a platform to spew such bullshit. https://t.co/iYKaifKJP6
— Sophie Turner (@SophieT) December 5, 2018
Also Read : Mom Madhu Chopra calls The Cut publishers 'idiots' for insulting Priyanka Chopra
Click HERE to read more and view the original source of this article.


Loading ...