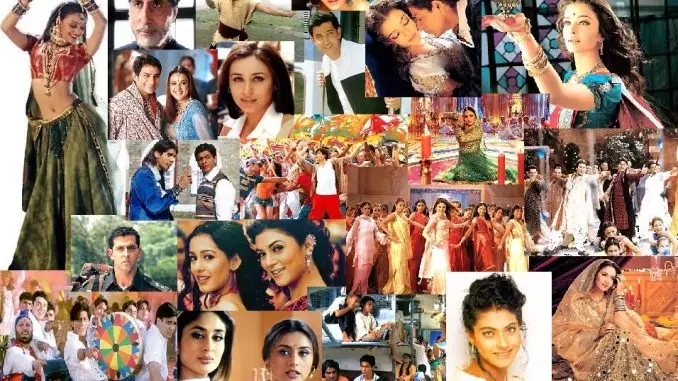 What happens when a leading bridal magazine pulls off a cover story coup? Well, casting coup in movies is a regular thing. The anniversary edition of Brides Today has three brilliant covers titled The Bold and Beautiful. Ayushmann Khurrana and Radhika Apte are the curators of cool, Karan Johar and Kunal Rawal belong to the Gentlemen's Club and are fashion connoisseurs to reckon with. Meanwhile, Sonam Kapoor Ahuja is the undisputed and formidable fashion force of Bollywood. Last year saw Ayushmann and Radhika astound the critics and audiences alike with their brilliant on-screen shenanigans. The fashion aware men of Bollywood, Karan Johar and Kunal Rawal garnered attention for their scintillating take on men's fashion. Sonam Kapoor Ahuja divulges why she is the fashion icon of her generation.
The photo shoot has been lensed by Dirk Bader. Karan Johar, Kunal Rawal, Radhika and Ayushmann's shoot has been styled by Kavita Lakhani and Shaurya Athley. Sonam's shoot has been styled by Ayesha Amin Nigam. The glam squad features artist Namrata Soni for Sonam, Daniel Bauer for Radhika, hairstylists Aalim Hakim for Ayushmann and Kunal, Paresh Kalgutkar for Karan. Makeup for Kunal was helmed by Savleen Manchanda, Rashid Sayyad for Ayushmann and Rajeev Gogoi for Karan.
Cover Stars – Ayushmann Khurrana and Radhika Apte
A post shared by Brides Today (@bridestodayin) on Feb 5, 2019 at 12:09am PST
The curators of all things cool, in films and fashion, Ayushmann and Radhika come together for an edgy bridal fashion fiesta. Ayushmann sports Dolce and Gabbana while Radhika wears ensembles from Ekaya by Banaras. She sports jewellery from Tyanni, Anmol, Jadau and Om Jewellers. Radhika sports minimal makeup and a quirky hairdo.
Also Read: Bold, Beautiful and a Bollywood Star – Radhika Apte graces Harper's Bazaar India cover this January!
Cover Stars – Karan Johar and Kunal Rawal
A post shared by Brides Today (@bridestodayin) on Feb 4, 2019 at 6:41am PST
Bollywood's foremost tastemaker Karan Johar and menswear's newest wonder kid Kunal Rawal sport sleek black ensembles from the former's label. Well-groomed manes and Karan's signature pout greet us in this cover.
Also Read: LFW Summer/Resort 2019: Karan Johar, Bhumi Pednekar and Isabelle Kaif are glamorous, feisty and sublime as showstoppers for Shehlaa Khan
Cover Star – Sonam Kapoor Ahuja
A post shared by Brides Today (@bridestodayin) on Feb 4, 2019 at 5:33am PST
Sonam flaunts ensembles by Tarun Tahiliani along with jewellery from Amaris Jewels by Prerna Rajpal. Wild curls and subtle makeup up her style.
Also Read: Sonam Kapoor Ahuja has the best of both worlds, her monochrome L'Officiel cover is worth a dekko!
On the professional front, Karan Johar will be seen directing his magnum opus,
Takht
featuring an ensemble cast of Kareena Kapoor Khan, Alia Bhatt, Bhumi Pednekar, Ranveer Singh, Vicky Kaushal and Anil Kapoor. Sonam Kapoor Ahuja will be seen in
The
Zoya
Factor
with Dulquer Salmaan. Ayushmann Khurrana will be seen with Nushrat Bharucha in
Dream
Girl
. Radhika Apte will be seen in
The
Wedding
Guest
with Dev Patel. Kunal Rawal recently showcased his collection Future Past at the recently concluded LFW 2019 Summer/Resort edition.
Click HERE to read more and view the original source of this article.


Loading ...