Since 2019 began, it's been a near-blitz: Vijay Ratnakar Gutte has directed The Accidental Prime Minister, Abhijit Panse directed the bi-lingual Thackeray, Abhishek Dixit helmed Hum Chaar, and now Laxman Utekar directs Luka Chhupi. Coming up are Om Raut's ambitious Taanaji: The Unsung Hero featuring Ajay Devgn and Kajol (which is his home production), Mikhil Musale's Rajkummar Rao film Made In China and Nagraj Munjale's Jhund with Amitabh Bachchan. As an aside, the major Marathi hit Sairaat by Nagraj was also remade (albeit with a Rajasthani setting and a Punjabi director!) as Dhadak.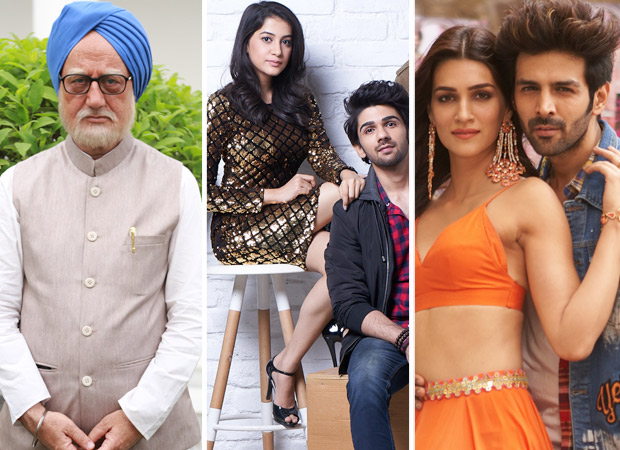 A slice of history
Mumbai has always the capital fount of Hindi cinema and as other centers like Lahore in undivided India, Kolkata, Pune and Chennai (with sporadic productions from Hyderabad et al) gradually gave way and the concept of dubbed and bi-lingual films caught on, it is now the only centre of production.
It was also from here that India had its first tryst with cinema in
Raja Harishchandra
over a century ago, made by Dadasaheb Phalke. Over the decades, V. Shantaram became an iconic filmmaker of films in both Marathi and Hindi and remained relevant until the early 1970s and active until the 1987
Jhanjhaar
. Other well-known filmmakers included Bhalji Pendharkar, Vasant Joglekar and other rarer names.
The 1970s & 1980s
From here, there was a straight jump to the 1970s, in which the husband and wife team of Aruna and Vikas Desai formed the Aruna-Vikas duo and directed the 1977 Vinod Khanna-Shabana Azmi suspense thriller Shaque and then the supernatural Gehrayee. Vijaya Mehta nee Jaywant, directed arthouse movies Raosaheb, Hamidabai Ki Kothi and Pestonji. Theater stalwart Sai Paranjpye directed the successful Chashme Buddoor and Katha besides several arty and also children's films from the 1976 Sikandar. Amol Palekar, beginning in Hindi with Ankahee (1985), had a similar mix of films, besides helming Shah Rukh Khan's big-budget home production Paheli¸ which was nominated to the Oscars, but failed nationally.
Raja Thakur, a very successful Marathi filmmaker, directed the hit Zakhmee, but sadly passed away too soon to benefit from the success of the film produced by Aamir Khan's father Tahir Husain. Hit Hindi film writer and a Maharashtrian, Ram Kelkar turned director with two films that did not go anywhere—Do Jhoot and Pyaasi Ankhen. Last but not the least, the super-successful Marathi actor-filmmaker Dada Kondke tried making four films in Hindi, without making any splash whatsoever.
The first commercial streak
Perhaps, all this is the reason why Panse says, "Maharashtrian directors tended to look at cinema as a kala (art), rather than accepting that it was also about commerce. It is a Maharashtrian trait that is perhaps being corrected now." Panse has a point, as we can see. However, way back in the 1980s, we had the unique example of a mid-stream realistic film that connected with the masses, N. Chandra's 1985 Ankush introducing Nana Patekar in the lead.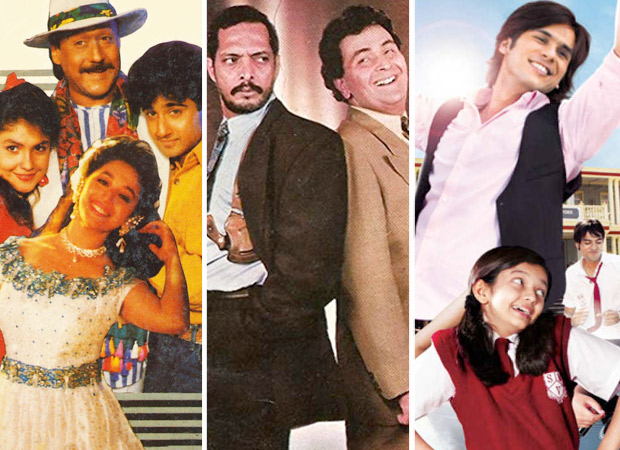 The popular buzz then was that Ankush commercially scored over Rahul Rawail's Arjun, with a similar angst-and-rebellion storyline, despite the latter film having big stars Sunny Deol and Dimple Kapadia! Chandra followed this film with the intense Pratighaat (1987), which ran for 50 weeks despite no star featuring, and the Anil Kapoor-Madhuri Dixit blockbuster Tezaab (1988) that became the actress' passport to superstardom. And for the first time in decades, a film directed by a Marathi director became a year's biggest hit!
However, 31 years later, there has been no repeat performance of this kind by a director! And Chandra himself never delivered a super-hit again, though Narsimha, Yugandhar, Tejaswini and Style did modest business as against seven more flops from the 1990s onwards!
Sporadically, actors Sachin (Prem Deewane and 3 more films), Mahesh Kothare (Masoom in 1996 and one flop), Shafi Inamdar (Hum Dono) and Nana Patekar (Prahaar) met with indifferent success, though the first two have been massively successful in Marathi films! Another name, Milind Ukey, never clicked in Hindi films, and is known, so to speak, for the Shahid Kapoor flop, Paathshala.
Says Laxman Utekar, who had earlier directed two Marathi films and also been a director of photography for 25 years in Hindi cinema, "I do not agree that Marathi directors go heavily into art. The fact is that we all look at Hindi films as a step up, only because, despite the hype, the Marathi industry is not exactly flourishing. Fly-by-night filmmakers who never produce a second film, a lack of stars and above all, a lack of very strong personalities backing Marathi cinema, have all been causes of this. So Hindi films, in that sense, are about business and glamour anyway. But I think that it is just the law of averages that Marathi directors have not always been successful."
Nevertheless, there is the incontrovertible fact that filmmakers like Ashutosh Gowariker (Lagaan was a success, and a hit in Mumbai and overseas, Jodhaa Akbar and six flops), Madhur Bhandarkar (Chandni Bar, Page 3, two average films and eight flops!) and Mahesh Manjrekar (Vaastav followed by over a dozen flops and several Marathi hits!) had erratic records with their films. Says Utekar, "I think it is their individual failure as filmmakers and this cannot be attributed to them being from a particular community."
Utekar, however, agrees with the truth that after Shantaram, no Marathi filmmaker has ever been considered to be among the frontline directors of a specific era or decade, like a Raj Kapoor, Nasir Husain, Yash Chopra, Manmohan Desai, Subhash Ghai, David Dhawan, Rajkumar Hirani or Rohit Shetty. He hopes that things will change in the films to come, including his own
Luka Chhupi
,
Taanaji:The Unsung Hero
,
Jhund
and
Made In China
.
Maybe, a new beginning has been already made, for Utekar terms Dinesh Vijan, his Luka Chhupi maker, as a "dream producer"—and Vijan is also producing Made In China. Somewhere, possibly, the field is opening up for more and more established as well as fresh Marathi names to come into Hindi cinema, even if "as the next step".
Click HERE to read more and view the original source of this article.


Loading ...