It is no secret that Priyanka Chopra has Nick Jonas wrapped around her little finger! Nick Jonas sure is a love lost puppy when it comes to his lady and it is really cute to see this couple together in public! Recently, Priyanka Chopra was featured on Andy Cohen's Watch What Happens Live show and she spoke about her grand wedding maybe for the 1000th time in media but well, it was well worth it. Andy opened a barrage of questions at PC who was at her charming best while answering them. He asked, "Who cried the most during the vow exchanges?" She promptly replied, "Nick."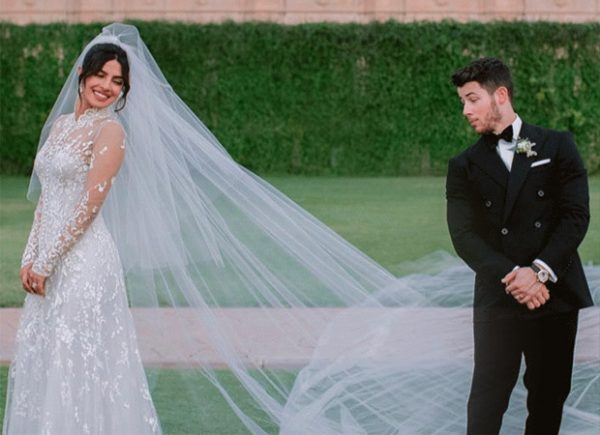 He then asked her which of the Jonas brothers' gifts did she actually like and she said, "Well, the good thing is that Kevin gave us like 100s of bottles of wine and Joe got us an amazing fridge which looks like a car to put it all in. It kind of worked out." She later said how all Jonas brothers work in tandem. Priyanka just featured in their album Sucker along with other J sisters.
Cohen further asked her about the first time Nick saw her dressed as bride. For those who don't know, PC wore a custom made GORGEOUS Ralph Lauren down with a 75-foot long veil. Priyanka revealed she was late because well she had a mini freak-out moment. She said, "I'm doing like a full freak-out moment but then that door opened and I saw his face,' The Quantico actress revealed he was CRYING! Now, Nick – PC wedding was a whole fairy tale, right?
On work front, she will be seen in The Sky Is Pink and Gangubai directed by Sanjay Leela Bhansali.
Also Read: Is Priyanka Chopra really happy about QUANTICO ending? Read on
Click HERE to read more and view the original source of this article.


Loading ...