Akshay Kumar's hit movie Kesari may have released and gone but the star has already started work on his next period drama-love story, Prithviraj Chauhan. The actor was spotted at Aditya Chopra's YRF studios having closed door meetings with the director Chandraprakash Dwivedi, the week before he left for his vacation with wife Twinkle Khanna. Akshay is currently shooting for Raghava Lawrence's Lakshmi (working title) in Mumbai. Prithviraj Chauhan, or the warrior king, was the king of Ajmer and the last Rajput king to rule Delhi before the Afghans conquered India. Apparently, Akshay has been working on various looks to play the warrior king.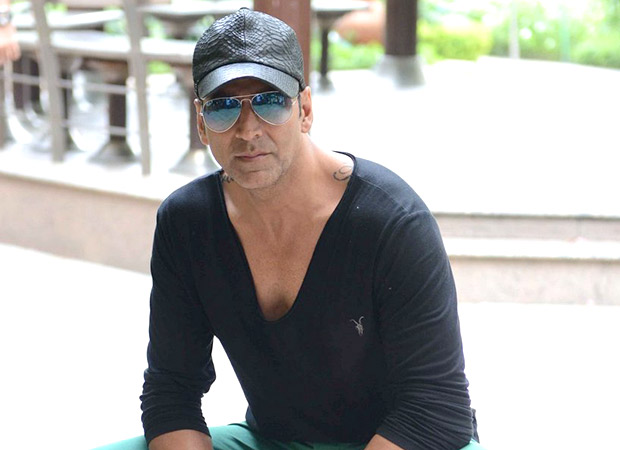 Says a source, "Though the historical biopic will roll by the end of this year, Akshay Kumar has started his look tests and workshops for Prithviraj Chauhan, a few days ago, in YRF Studios. The director Dr Chandraprakash Dwivedi is known for his eye for minute detailing and research and has been working on this project for years. The movie will explore Prithviraj's valour and virtues as a warrior and king as well as focus more on the love story between and Samyukta, the daughter of Raja Jaichand of Kannauj, who was known for her great beauty and how he rode away with her during her swayamvar."
The source adds that Prithviraj was a courageous king whose glorious deeds spread far and wide when he defeated Muhammad Ghori, the Sultan of Ghurid Empire (present day Afghanistan) in the first battle of Tarain. Legend has it that Ghori attacked Delhi 17 times, and was defeated 16 times at the hands of Prithviraj Chauhan and his army. "Prithviraj was also skilled in archery and could hit a target only on the basis of its sound so Akshay will also be learning the weapon later this year, as well as horse-riding and using swords as there are battle sequences. Prithviraj became the king of Ajmer at the age of 13 and was known for his courage, principles, valour and bravery who once killed a lion on his own without any weapon. It's a wonderful story and with Dr Dwivedi helming it and Akshay playing such a noble king and warrior, the movie promises to be a grand experience! When he's not doing research, Dr Dwivedi has been doing recce for locations, with his creative team. The lead actress who plays Samyukta will be a top actress and is being finalised."
Also Read: Did Akshay Kumar kick off the shoot of Kanchana remake with this song?
Click HERE to read more and view the original source of this article.

Loading ...