This Independence Day, get ready for the clash of the titans. Three major films, Nikhil Advani's Batla House, new director Jagan Shakti's Mission Mangal and the Prabhas starrer Saaho which would release in four languages, were to release simultaneously on August 15.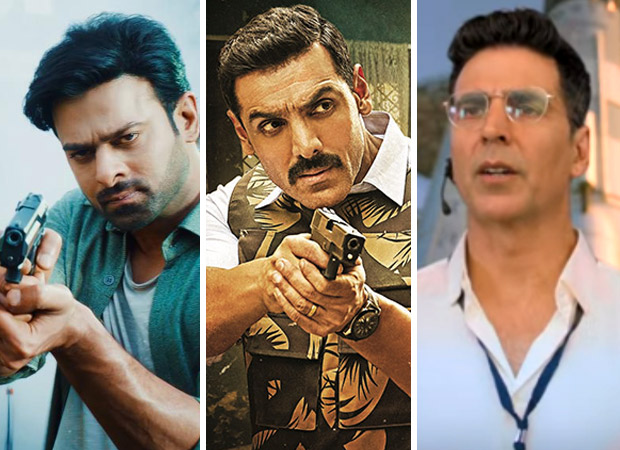 But now Saaho, unarguably the biggest of the trio, has been postponed to August 30. Nikhil Advani who directs Batla House, a real-life terror-drama, says the audience will choose what it likes. "Now it is the same situation as when Satyamev Jayate 2 and Gold were released simultaneously last year on August 15. It is a big holiday weekend. Big enough to accommodate two films. People will choose what they want to see. But if they like what's being offered, they will choose that first. Batla House is a story about an encounter that supposedly went wrong. It's about country and duty so makes sense to come on Independence Day."
The very talented and young Sujeeth who directs Baahubali star Prabhas in Saaho says, "We're coming on August 30. The two August 15 releases look interesting. Even I want to see what John Abraham and Akshay Kumar have done in Batla House and Mission Mangal."
Trade analyst Girish Johar welcomes the decision to take the
Saaho
forward. "The audiences get divided, the showcasing gets divided. Seeing the high ticket prices, there is no way that all three films would have been watched by the same movie-going audiences. This makes the competition more cut-throat. The weaker film will fall much faster at the box office and the strongest film's long run too will get curtailed, as the repeat viewing goes down."
Adds trade analyst Atul Mohan, "It's not right to release three big releases on the same Friday. Saaho's postponement is good news for all three releases. Business would have got divided undoubtedly. Do people today have money and time to watch three films in a week? The weakest would have definitely been impacted. And that's an understatement. But here the best would have also been affected. I am glad sense prevails for the betterment of all and that one of the three films scheduled for August 15 has found a safer landing-place. A smart businessman is the one who doesn't carry heavy luggage of ego on his shoulder."
Also Read: CONFIRMED: SAAHO release date pushed to August 30, clash with Mission Mangal and Batla House averted
Click HERE to read more and view the original source of this article.


Loading ...