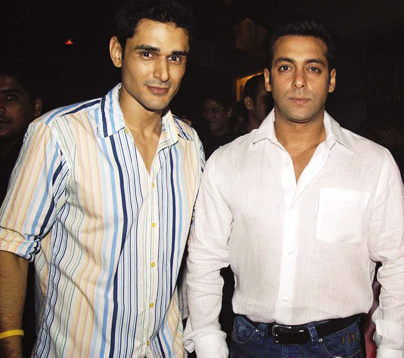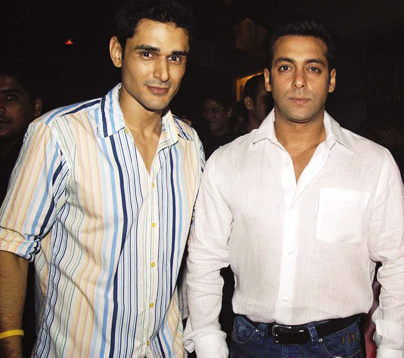 It's no secret that Salman Khan fiercely supports his camp friends and even goes out of his way to promote and protect members of his inner circle.
We have often witnessed that special bond he shares with his heroines Katrina Kaif, Sonakshi Sinha, Hazel Keech, Sneha Ullal, Zarine Khan and others. Sallu bhai loves to take his close friends under his wing and stand by them.
We witnessed one such case last year too, in Bigg Boss, when the megastar went out of his way to protect his 'friend' Mahek Chahal almost 'kicking the butt' of her co-contestant Siddharth Bhardwaj and upsetting others including Pooja Bedi, Pooja Misrra, Akashdeep Sky Saigal, Amar Upadhyay, Vida Samadzai and Shakti Kapoor, some of whom, openly spoke against him and alleged that the show was biased and scripted.
As a result, Salman seemed to have decided not to court such image-damaging controversy this year and launched Bigg Boss 6 in the so-called Alag Che parivarik format.
But with fresh news about BB6 contestant Niketan Madhok being part of Salman's 'inner circle' and also being close to his ex Katrina, the superstar is back in the same spot. But once again, Salman's secret seems to be out. Grapevine clearly has it that he is keen, Niketan wins the show. In a week, time will tell how fair the contest manages to remain.
When we asked Bollywood PR guru Dale Bhagwagar, who has handled the media for maximum celebrities on the show, the publicist declined to comment. "I spoke to Aashka Goradia, Rajev Paul, Delnaz Irani, Vrajesh Hirjee and Imam Siddique before they entered the show. But I am not handling PR for any contestant this year," is all he revealed.