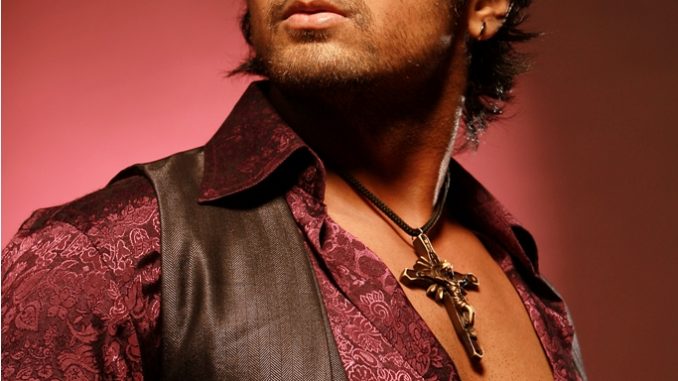 Akash is the son of Bhojpuri Icon Kunal Singh and follows the legacy of his father in Acting. Despite of father being a superstar in Bhojpuri Cinema, Akash makes his Bollywood Debut with upcoming thriller 'Bloody Isshq' – a Hindi film which also has Shilpa Anand and Mukesh Tiwari along with him. The First Look teaser gives you an impression of Hollywood Movie 'Cruel Intentions' and Akash is not bothered about this fact, In fact this talented actor is proud with the pouring-in comparisons.
"Bloody Isshq is a musical suspense drama. Normally, It's a screenplay where actors react, But in our case, The screenplay reacts on actor's performances. I think it's absolutely wrong to compare Bloody Isshq with Cruel Intentions because in my film, You won't know what the character's will do next. The audience will have to buy a ticket to see the film before drawing any parallel lines. But i am really glad and happy if people are comparing my film with Hollywood Thrillers and not some routine Hindi Thriller." said Akash.
The film also has some huge names in technical department attached like Sanjay Sankla (Editor), Ganesh Acharya (Choreographer), Tinu Verma (Action Director). Akash quickly adds on "I am very honored i worked with such people whom i consider as Masters in Bollywood. These people have decades of work behind them and they will not tamper with their names.They have showered their support and love on me."
Bloody Isshq is directed by Arup Dutta who made the critically acclaimed 'Morning Walk'. The film releases in February 2013.