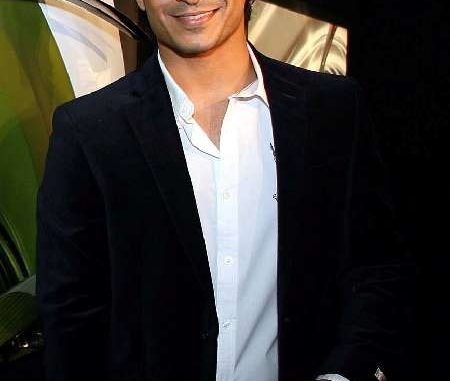 You can publish this article on your website as long as you provide a link back to this page.
This article was last updated on April 16, 2022

A conventional actor who has chosen unconventional work. Widely appreciated for the roles he has done and also agrees he has not got stardom easily. From 'Chandu' of Company, Till 'Kaal' of Krrish 3, Actor Vivek Oberoi talks heart-to-heart with Faisal Saif.
You have played the gangster Chandu, Now why do you play the Cute-Gangster-Lover boy in Jayantabhai Ki Luv Story?
Vinnil Markan the director came to narrate me the story while i was shooting for Krrish 3. We had this Narration, And i called up Mr.Kumar Taurani to tell him that i am doing this film immediately. The other reason is i had already played a Gangster in 'Company', 'Shootout At Lokhandwala', and 'Omkara'. In Jayantabhai Ki Luv Story, I found a Gangster who had a totally different shade to the character. For me, It was like taking 'Company' and 'Sathiyaa' and mixing them into a new film. Jayanta from the movie is a Golden-Hearted Gangster.
Do you think 'Love' from these 'Love-Stories' really exist?
There's a line from my movie which says "In Mumbai, Anything can happen". It's a story about a girl Simran (Played by Neha Sharma) who comes from a small town and finds a Huge Job which no more belongs to her. She suddenly comes down in her life and she is on the streets back again with a limited budget to survive. She enters a 'Slummish' and poor area and tries to adjust herself there. She comes across this Golden-Hearted gangster and fells in love with him.
Weren't you hesitant to play a 'Gangster' again?
Yes i was a little scared to play 'Jayanta', But i hadn't done a Love Story in a Long Time! At least after 'Saathiya'. For me, This was the ample opportunity to play the Gangster part who is also a Lover-Boy. He is also bad, But only for Bad Elements, Otherwise Jayanta is 'Cute' and 'Adorable' at the same time.
A lot of Hard-Work had gone into KLPD (Kismet Love Paisa Dilli), But the film never got appreciated, How do you react here?
Yes, It's very true that a lot of Pain went into the film and the film was not even below the mark, It feels really bad. Actually the title of the film "KLPD" got stamped on to us (Laughs). Any actor or me especially, When i am committed to do a Film, I believe in it. You know an Actor is the last person to know if the film will work or no. Lots of people might have a confidence that this film will work and that film won't. I have done 30 Films till date, I only believe that audience decides the fate of a Film. We thought that we were making a good film and our efforts will be appreciated, But when my Family and Friends saw the film, They straight away told me, This film was a Crap. But by that time, It was too late.
Jayantabhai Ki Luv Story, Zilla Ghaziabad, Krrish 3 and Grand Mastee, You have four films releasing year.. How do you feel about it?
It feels really good. I am really very excited. It looks like a 'Rainbow' here (Laughs). Four different color's, Four different character's to play. I have worked really very hard in all of these films, I have tried to do something different in all four films.
And in Zilla Ghaziabad, You again play a 'Gangster'?
In Zilla Ghaziabad, I play a school teacher who takes up weapon to wipe out the Gangs.
And Grand Mastee?
(Laughs) I again play a Naughtey Husband who is backed by his other two buddies to get Naughty again.
Was your wife (Priyanka) present on Grand Mastee's sets?
(Laughs out Loud) Yes of course she was. In fact we were all present there with our respective wives. Aaftab's Fiance was there, Genelia D'Souza was there, Actually it was too much fun to be back with the whole 'Mastee' gang. Mr.Inder Kumar was a Riot! I used to think that six years have gone by, You have to Re-Build the chemistry and Blah, Blah! But the moment we all were on the set, We all were charged up immediately.
In Krrish 3, You play a Super-Villian..
Yes. It's an All-Out Negative shade character. No mercy at all. The character name is 'Kaal', And it will be remembered. It was an Honor and Privilage to work with Mr.Rakesh Roshan. A Director like Mr.Rakesh Roshan helps you expand your Horizons. From the Costumes to the Make-Up, Everything was challenging.
We hear Hrithik Roshan and you shared a very good rapport?
Absolutely! In fact it was so sweet of Hrithik Roshan to go in the Media and say good things about me and my character. We shared a very nice understandings together. In fact he used to tell me that the character of 'Kaal' (From Krrish 3) is so exciting that he wanted to play it (Laughs). I wanted to mention this here, Throughout the making of Krrish 3, I wanted to do anything different and i used to ask for Hrithik's help. And he was always there standing beside me.
And what about Mani Ratnam's 'Bloody Paki'?
Bloody Paki is an amazing film. I have heard the script, I have signed the film. But i think it will only happen once Mani Sir (Mani Ratnam) get's free from his film 'Kadal' (Which releases in February). And in fact, The whole Madras Talkies is looking forward to Bloody Paki.
What is the Vivek Oberoi fashion statement?
Anything that i am comfortable wearing would be my Fashion. No matter how expensive you were, It will only look good on you if you are comfortable wearing it. But i also do enjoy Indian Ethnic wear.
We hear that you wife does your shopping?
(Laughs) Yes she does. Sometimes she shops for me, Sometimes i do it myself.