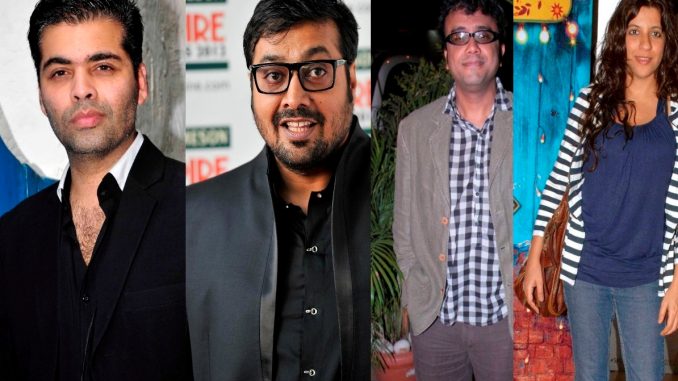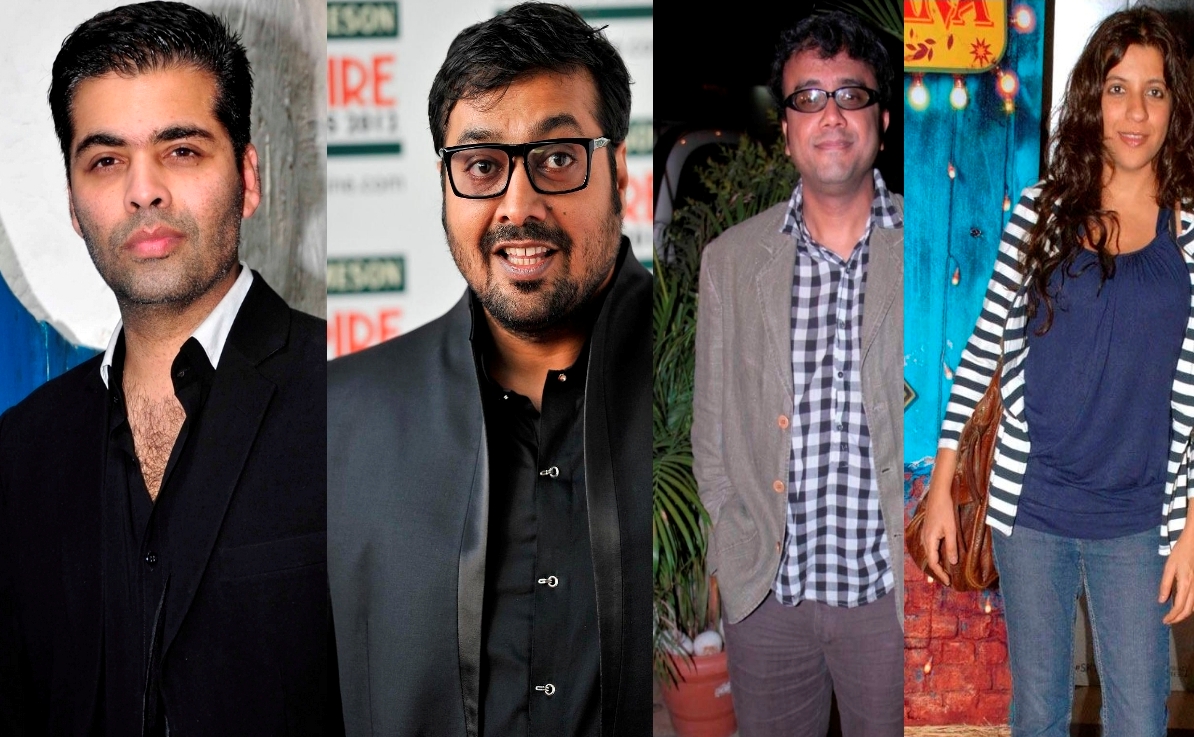 The wait is over and India's most 'In-News' film is about to get unveiled. Anurag Kashyap, Dibakar Banerjee, Karan Johar and Zoya Akhtar have joined hands to make
'Bombay Talkies'
a series of four 20-minute short films that culminates into a movie to celebrate 100 years of Indian cinema.
Karan Johar said "My film is about three individuals Rani Mukerji, Randeep Hooda and Saqib Saleem and how the emotional baggage they carry comes in the way of their relationships. Brevity is not my strength, but I have never felt as alive as I did on those nine days." Zoya Akhtar adds "We had a lot of fun together. They're all my friends and though it was a nerve-wracking process, the competition was healthy." Zoya's short film has Katrina Kaif in the lead along with two child actors.
Anurag Kashyap says it was a dream come true to have Amitabh Bachchan in his short film and Prateeksha the bungalow. "My film, which is about Amitabh Bachchan and his house Prateeksha, was written in 1995. I pitched it to every filmmaker, and today, I've finally made it. It is a huge moment for me as Mr Bachchan and I weren't on talking terms for 14 years."
Dibakar Banerjee's film sounded more interesting as he went to Kolkata and purchased the rights for the adaptation "This one has very little social subtext, unlike my other films. It is about a failed actor Nawazuddin Siddiqui who also ends up feeling like a failed human being."
Bombay Talkies is produced by Viacom18 Motion Pictures and Flying Unicorn and it releases on May 3.