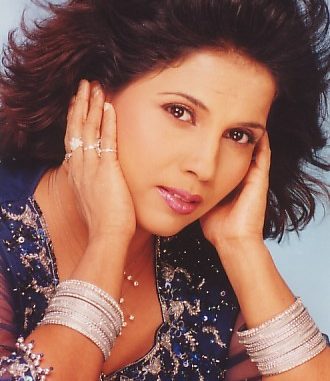 You can publish this article on your website as long as you provide a link back to this page.
This article was last updated on April 16, 2022

Hema Sardesaai's claim to fame have been hit numbers like "Awara Bhanvrey" the Super-Hit track from the film "Sapnay" (1997), "Jungle Hai Aadhi Raat Hai" from "Biwi No.1" (1999), "Jaanam Samjha Karo" the Title-Track from "Jaanam Samjha Karo" (1999), "Apun Bola, Tu Meri Laila" from "Josh" (2000). Like every newcomer she had her share of struggles. She agreed that she did get a platform to showcase her talents easily but sustaining it has not been a cake walk.
Recently, While interviewing for a reputed magazine, The versatile singer confronted her pain and struggles. "Bollywood is full of Bad People and Good People as well. I was never getting Good People. Which ever Studio i went, People kept a Bad Eye on me. They wanted to sleep with me. They used to give examples of others. But i never got depressed as i have always 'Worshiped' my music and made a point that i will never insult my music. Till today, God lives in my music." said Hema Sardesaai.
Today with above 60 Super Hit tracks in Bollywood movies, Hema feels no Music Composer wants to work with her. On being asked why she doesn't approach composers she has worked earlier, Hema replies sweetly "It's not in my habit to harass people for work. I just requested them that whenever they think of me, I am there for work. Many people told me to butter Music Composers for work, But i just cannot. Those Music Composers have already worked with me. The Songs were a Hit. I am their Humble-Singer."
Hema Sardesaai will be soon lend her voice in two songs for Naseeruddin Shah-Randeep Hooda starrer 'The Coffin Maker' which is in the post-production stage.