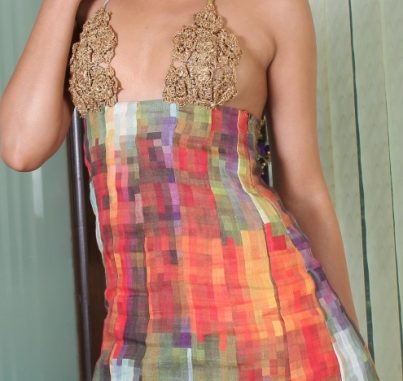 Fashion designer Umair Zafar who had earlier shot with Femina Miss India finalist Ruhi Singh for his High Street Fashion 2012 collection is now working on a completely new range of clothing. The new range is termed as the High Street Fashion 2013 collection and will be ready by April-end. Umair Zafar has planned a media preview shoot next week where he will show case a few outfits from his Indian High Street Fashion 2013 collection which also comprises of Anarkalis.
The materials used in the 2012 collection included digital print pure linen and lace. The lace was manufactured using the traditional kasab thread and is known as kasab lace. The 2013 collection which includes hi fashion Anarkalis uses shimmer velvet, floral brocade, Georgette, chiffon with Rajasthani and brocade borders along with jeweler-based surface ornamentation.
The Anarkalis will sport a comfort fit and the target audience is young to middle-aged women. The entire collection will be made available to clients on Umair Zafar website.