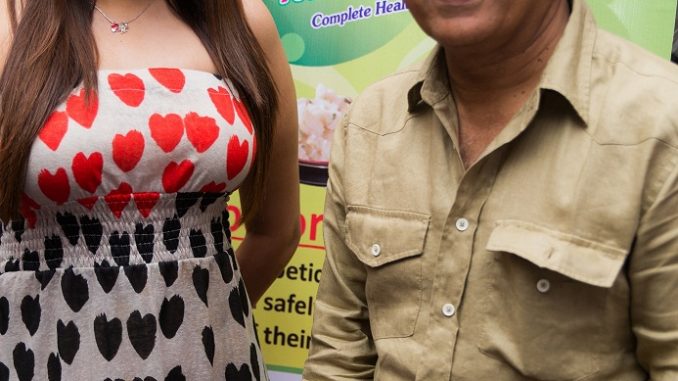 Recently at Poto ,low calorie Patato Wafers launch at Sea Princess. We saw the ravishing model/vj/actress Pooja Misrra jam up with veteran cricketer Sunil Gavaskar.
When we quizzed the spare me chic Pooja Misrra about how she felt about meeting Sunil Gavaskar here is what she said, 'I wish IPL had started in 1970 we would have been lucky enough to see Sunil Gavaskar and sir Richard doing the opening together! I am sure Mr. Gavaskar would have been the Star attraction of I P L had it happened back then! I had the pleasure of meeting the thorough gentleman that Sunil Gavaskar is and he totally lived up to the image i had of him in mind!"
Well, well seeing the way Mr. Sunil Gavaskar was gushing at our gorgeous Pooja we are pretty sure both of them are a part of a mutual admiration society.