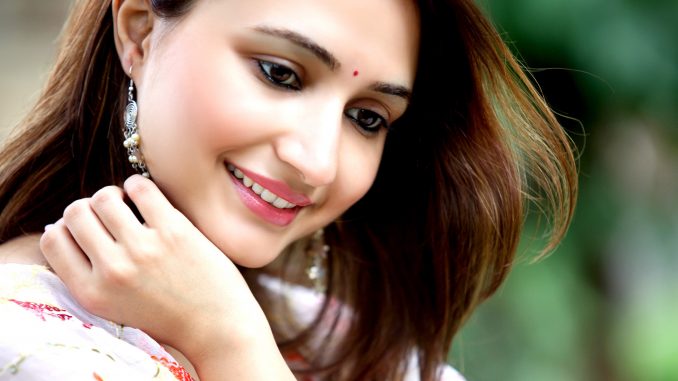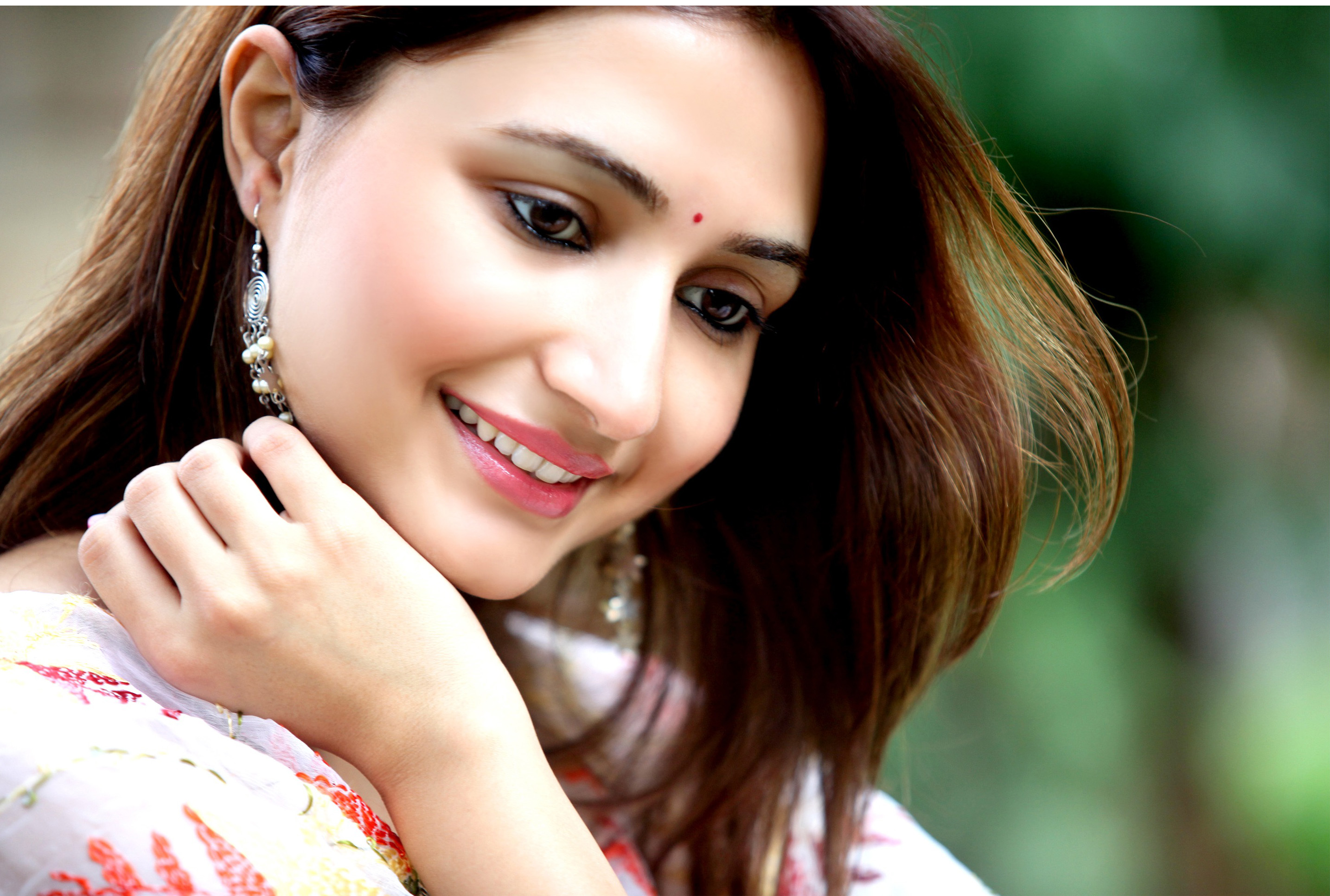 Dhriti Saharan is on cloud nine. The band on her film Sada Haq is lifted at a time when she is awaiting her Punjabi-Bengali bilingual Teri Meri Ik Jindri with Partho Ghosh. And at the same time, her Telugu film Love Touch with Jayant is releasing. Faisal Saif to the pretty actor on how she has managed her footprint in both north, east and south India at the same time.
Where are you basically from? Why did you choose acting?
I am basically from Mumbai. Born in Kolkatta. And am a Punjabi. When i was 3 my father shifted to Mumbai for the expansion of our business and within a year, we were here in Mumbai city. I believe there must be a reason for my father's move here, for i bacame a filmy buff and chose a profession in this field. Choosing acting as my career was a thought over decision, as i am an engineer by qualification and was doing very well for myself as a beginner. But since childhood, i always wanted to be an actor.. a funny thing i used to do as a kid whenever i used to cry was that i used to rush to the mirror and look at myself as to this is how i look when i cry (Embarrassed).
And definitely since i was in school i was good at singing dancing sports drama in school, and everybody thought that i had it in me to be one on the screen and on stage. But because i was good at studies too and used to top most of the time, score full marks in maths almost always, everyone was more inclined in me becoming a scholar. During my 12th i participated in the famous reality tv show Indian Idol, and reached till the finals but was voted out at an early stage. I took it as a chapter that came and went in my life and didnt take it too seriously. Post my 12th i thought of going ahead with my higher studies and become an engineer. But it was a while later that i realised it would be worthless living a life without accomplishing my childhood dream. Thats the reason why though i am an engineer by qualification, i just took this risky leap in the field of entertainment though i was doing very well for myself post being an engineer.
How did the Barry John training help you..
I left my job and sat down to think as to what should be done to be an actor, as i had absolutely no guidance, no relatives, no friends, absolutely nobody in the entertainment industry. I read this ad in the newspaper and enrolled for the course at barry john , as i had heard of him from a few.
The one month course i did there on a whole taught me to be 'true to my art'… 'feel every emotion'…as the camera captures it all….
Tell us about Pure Punjabi and Batra and your role in the films… How did the audiences react to your roles?
I had randomly dropped my pictures at this punjabi film production office in mumbai (Batra Shiwbiz Productions) Got a call for an audition, went for it and came back home with the signing amount. Thats how Pure Punjabi happened. Though i was a new comer, my director Munish Sharma, my producers Rajan Batra and Kapil Batra , and my executive producer Harpal §ingh showed tremendous faith in me. As i was the only girl in the film, which has 5guys… they used to bully me all the time. Karan Kundra and Manjot Singh were the only two experienced actors and they helped me a lot with the technicalities of being an actor. A young fresh and fun film.
And the film was well received and appreciated..
The film was very well received by the audience and was nominated in 13 different categories in the punjabi film awards this year. I was nominated in the best debut actor (female) category. Though Monica Bedi won the award, but my performance was well appreciated by all.
How did Sadda Haq happen? Why was it banned in Punjab though it was so well-received abroad?
The producers had liked my performance in Pure Punjabi and called me for the lead role in Sadda Haq. I went through the script , and i knew right that second that i wanted to do this film..They called me and i agreed to do the film. Sadda Haq is an extremely powerful film. It shows us the truth of the tough times in Punjab and links it to the present. It shows the mistakes made by the government as well as the wrong steps taken by the masses and makes us learn from it, to not repeat the same mistakes again and to lead a life of Peace and Harmony. The ban was because a set of people thought that the film would disturb the peace in Punjab today. But the fact is that the movie definitely deals with a bad chapter in the history of Punjab but the film in itself igives out the message of peace and harmony . The simple reason why its doing extremely well overseas still in its 4th week is that Sadda Haq is an excellent film, honestly made and has some fabulous performances . And definitely its a topic close to the heart of every Punjabi.
What Preparations you went through for your role?
My role is that of a young Canadian girl who has come to India for the first time for the completion of her thesis called 'Minorities at war'. How her life is influenced by the people she meets during the process. It was a very intense role that required loads of home work. I underwent acting workshops for fews weeks to get in to the character of 'Sharon Gill' under the famous theatre personality Samuel John. We made sure we got every scene right. There were many scenes we shot in Jalandhar Jail and Kapurthala Jail. And had to perform in front of real prisoners. It was scary plus the scenes were intense, so we hadt o make sure we gave it our best.
How did the makers retaliate when there were disturbance on the shoot?
There were times when we had the scare of people coming in and disturbing the shoot as it dealt with a sensitive topic but the makers kept everything low key and made sure everything went on smooth. Kuljinder Singh Sidhu, the producer and actor in the film and me had quite a few scenes together in jail .
How does it feel now that the ban is off?
We feel victorious. As an artist i am extremely happy to be a major part of a film which will mark a turning point in Punjabi Cinema. And definitely we wanted people in Punjab to see this film. So i am extremely happy now that the ban is removed and for good. It took a lt of effort to make a breakthrough film. We also had candle light protests against the ban, as we wanted and preach peace and harmony and at the same time wish to have freedom of expression.
Tell us about Billo Thumka…
Billo thumka was a surprise for me from the maker of my first film Mr. Rajan Batra. They knew i was an excellent dancer and that my dancing abilities were not given full justice in my first film, so this song specially featured me in it. It was a super duper hit.
Tell us about Dil Musafir in Sadda Haq…
During the making of the music of the film, we knew that i had to sing a song in the film as everyone in my team knew that i ws a good singer. But we gave it a very serious thought as to what kind of song should it be as it was to be marked as my debut. 'Dil Musafir' suited excellent with the feel of the film as well as sounded great in my voice.. We also have made a promotional video for the same that features me and Gaurav Kakkar, my costar from the film. It is shot beautifully and in beautiful locations of Punjab and Maharashtra. It is a heart touching song at the same time has a groove that gets you addicted to it. I am accompanied by my brother 'Akshay Saharan' in singing this song.
I would like to know something about your Punjabi-Bengali bilingual Teri Meri Ik Jindri with Partho Ghosh… It seems a bit unusual…
Teri Meri Ik Jindri I believe is a blessing for me. Again it is a breakthrough in Punjabi cinema which is filled with comedy capers. TMIJ is an unusual and emotional journey of this young girl from being a rich brat to being a sensitive woman who is madly in love. Partho Ghosh, as the name says it, is a visionary. We call him Dada with love. The film is also shot in Bengali and its called 'hashi kaner iti kotha'. It was a new experience as ihad to emote with a language i wasn't too familiar with. But great learning experience.
Tell us about your Dish TV ad with Shah Rukh Khan
It was a print ad that we did with the king Khan. It was shot by Daboo Ratnani. This ad made me be on the front page of all the top newspapers and hoardings all over the country .for the first time. So it holds a special place in my life.
Tell us about Love Touch with Jayant…
Love Touch is a romantic comedy telugu film which is releasing on 10thMay. It marks the debut of my costar Jayanth as well. Directed by Srichand, an extremely talented person under the banner of NSR films. The music is currently doing very well, and the film is expected to make a mark as well. Both me and my costar Jayanth are sure of making our presence felt with our talent and have a long way to go. The songs are shot beautifully in Goa and Hyderabad. I love the typical dancing that happening in films down south.
What are your hobbies?
My hobby is my profession now. So i thoroughly enjoy what i do. I love singing, dancing.
What do you do in your free time?
I love to sing, dance, read, swim, listen to good music , meditate, talk to my mom and brother and sleep in my free time. How can i forget shopping. Also i am a yoga person.