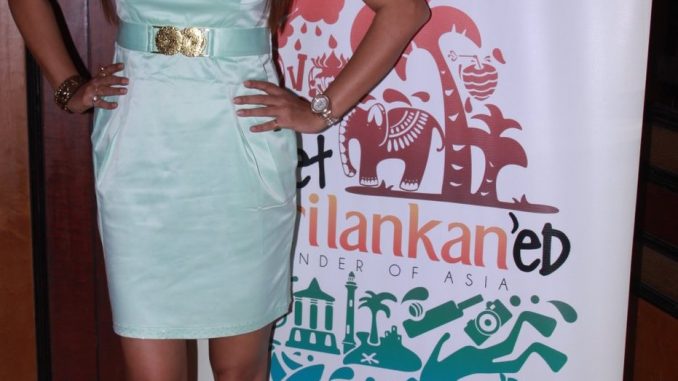 At an event held recently to promote Srilankan tourism, we saw model/vj/actress Pooja Misrra in a minty green knee length cocktail dress with a sequenced sweetheart neckline teamed with gold belt detailing.
And in case you were guessing the design label? The outfit was from Pooja Misrra's own clothing line 'Spare Me'. We liked the soothing pastel ensemble in the sweltering mumbai heat needless to say Pooja looked stunning in it. We later saw Pooja chatting up Sanath Jayasurya [jhalak dikhla ja] who had especially flown down to promote srilankan tourism.
Is Pooja launching her clothing line in the beautiful Srilanka? Well that is food for thought. We will have to wait and watch.