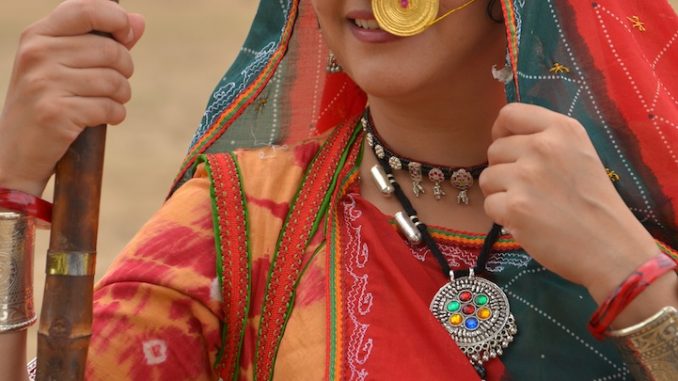 It's been more than a decade that actor Gracy Singh debuted with Bollywood's biggest blockbuster – Lagaan. And now Gracy is again set to portray a village belle in an upcoming movie Saako 363, Amrita Ki Khejadi.
The movie which is being shot in Barmer in Rajasthan is about a Bishnoi woman who fought to save flora & fauna in her village, a subject so relevant today. Gracy Singh stepped in due to her ethnic looks which is apt for the role of a Bishnoi woman, the protagonist of the film. Says Gracy, "It is an honor to fill in the huge shoes of Amrita Devi, even though it is on-screen. Apart from being a dynamic lady, I admire the way she fought against the evils in the society. The challenge which the role brings in is what excited me."
Director Kalyan Seervi said, "It is really tough to shoot in the interiors of Rajasthan & you have to travel by road most of the times. And the best part is that the actors are very supportive & co-operate well with cribbing." The film also stars Raghubir Yadav, Vishwajeet Pradhan, Raj Premi and Gavie Chehal. The film is jointly produced by Suraj Bishnoi & Kalyan Seervi while Kalyan Seervi is also the director & writer of the film.