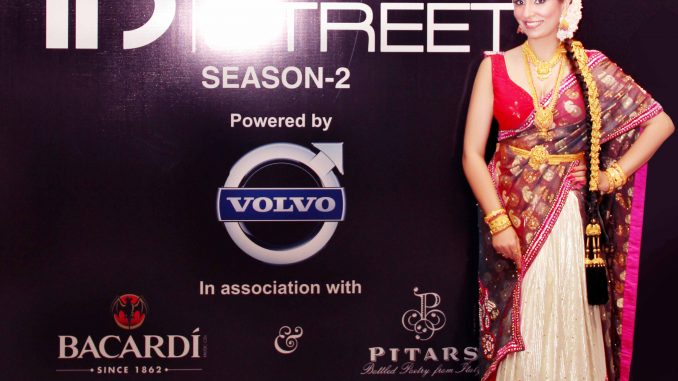 Indian Fashion Street's second edition which was held in Hyderabad saw a spectacular showstopper in it's Grand Finale Show.Two hot hunks carried a gorgeous blushing bride on a tokri to the ramp [the traditional south indian way], everyone one waited with bated breath to see who this shy lady who had covered her face was?
Lo and behold ,the moment she uncovered her face ,it did not take us long to figure the stunning Pooja Misrra glistening down the ramp , from head to toe dripping in 24 carat pure gold, dressed as a traditional south indian bride with gorgeous flowers strewn into her long braid. Pooja's new avatar grabbed everyone's eyeballs as she she did justice to this new look to the T.
When we asked her what it felt like to be dressed like a traditional southie bride?This is what she said,"Well it took me 3 hours to get this look together, and i made sure no stone was left unturned to keep this look as authentic as possible.As far as being weighed down by 20 kg's of gold is concerned , what can i say? It sure is a heavy duty task to prance around in!"
Well all the hard work sure did pay off as the thunderous applause that followed did prove she left the local hyderabadis gasping for more in this home-bound avatar.
The spare me girl sure knows how to reinvent herself each time, no wonder we all admire this spunky fashionista! Sure gets our creative juices flowing!