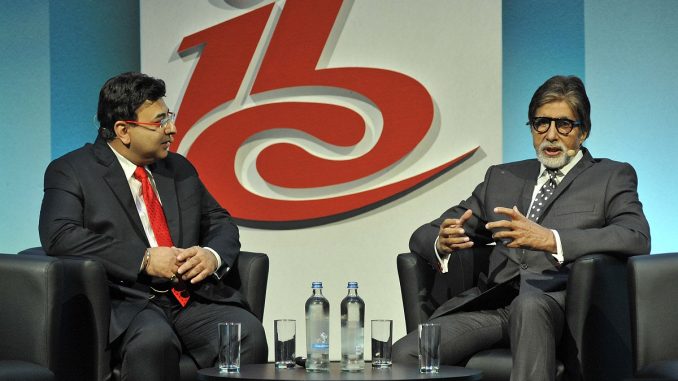 This was the line Sr. Bachchan opened with at IBC's Convention Keynote in Amsterdam

In a candid conversation with Mohinder Walia, MD, Mumbai Media City at the Convention Keynote of IBC 2013 (International Broadcasting Convention)in Amsterdam, Amitabh Bachchan's opening line on his relationship with Indian Cinema created tremendous buzz, reaffirming what can only be described as "the power of his super stardom" and the humility that he accepts it with.

Amitabh Bachchan, the greatest legend of Indian Cinema, was felicitated with the Judges' Prize in addition to speaking on 100 Years of Indian Cinema: Creative Evolution and Global Markets. Mohinder Walia hosted the conversation and shared insights on the Indian Film Industry along with Amitabh Bachchan.

Mohinder Walia, said, "The Indian Film Industry today sees over 1,000 films released each year. According to a just released industry report, the Indian media and entertainment market is set to grow at 18% in five years. Globally, there is a lot more interest in Indian Films. Having the iconic Amitabh Bachchan at the IBC 2013 adds perspective on what the Industry can offer the world".