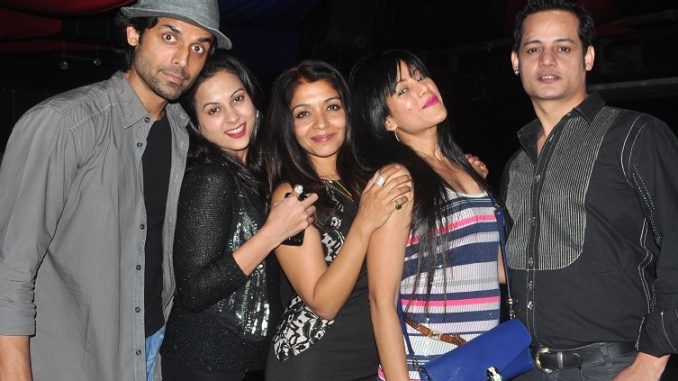 Tryst & Anaahata launched its new weekly event called Voulez Vouse Thursdays this week on the 3rd of October. It's a recurring gig that will take place every thursday. The theme is electric retro and burlesque. It features performances by Spanish dancer Raquel. The guests had a blast and went wild dancing and singing along to some of their favorite classic retro tunes till the wee hours of the morning. Some of the guests that attended the launch were
Ashish Raheja, Rohit Roy, Mansi Roy, Ken Ghosh, Naaved khan, Puru and Panini Rajkumar, Colvyn Harris, Sunil Jain,Vikas Bhalla & Puneeta Bhalla, Avi Soni, Rehaan Maleik (hero of Ishq In Paris), Tanya Singh Kumar (wife of Krishna Kumar of T-series, Warda Nadiadwala , Bhavana Jasra, Ameet Gaur, Nattasha Singh, Charlotte, Himangi parthe & Gautam Kapoor, Rahil Raja amongst others.
The party was hosted by brother sister duo Samyukkta Singh and Arhhan Singh, Who was introduced in Paathshala.