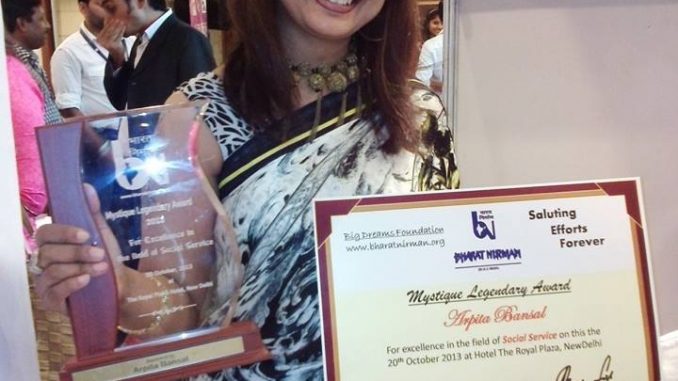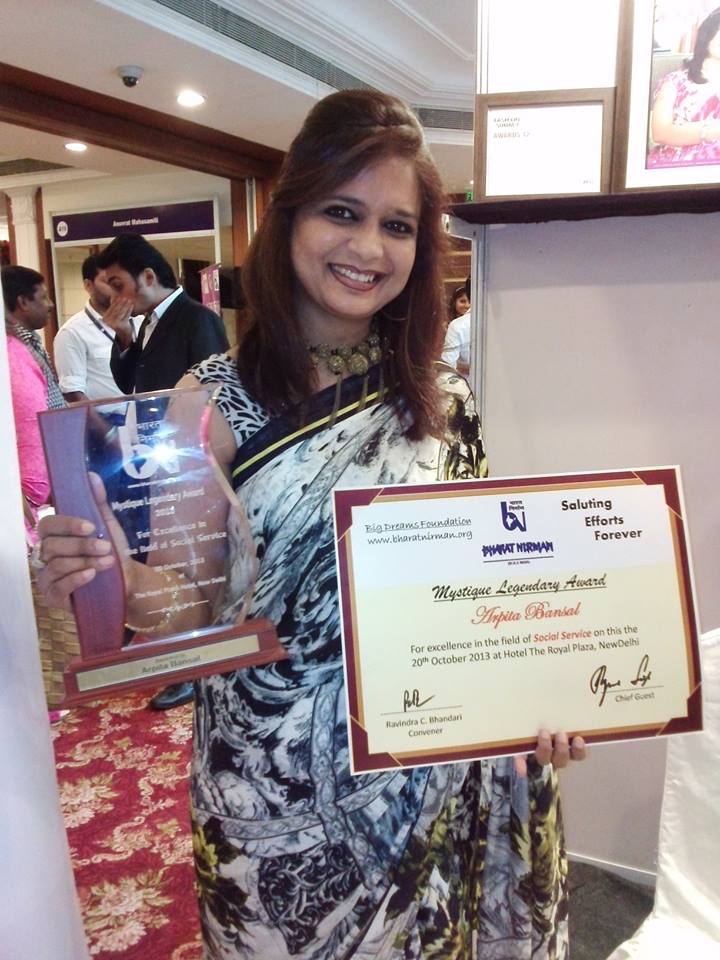 Recently Model, Entrepreneur and Socialite Arpita Bansal, who is also the founder of Muskan K.K Memorial Trust received legendary award for all her achievement on social efforts. The Bharat Nirman award ceremony was organized by Mumbai Fraternity which also had Bejan Daruwala as an important guest.
With an award-winning career spanning over 24 years, Arpita Bansal is a jewellery designer at heart and a luxury and lifestyle entrepreneur by profession. She has reached a commendable position as managing director of Creative Nest Media Pvt Ltd, a member of FICCI Ladies Organization and All India Magazines Association (AIM). For all her achievements in the field of business, luxury and lifestyle, Arpita Bansal was also awarded the Achiever's Award in the Business Category at the Aadhi-Aabadi Women Achievers' Awards 2011. And the Mahila Ratna for Journalism and Woman Entrepreneur by Vishva Mahila Parivar.
"I am very honored to receive this award and i feel it is only possible because i have blessings from the people who love me and respect me for the work i do. I still need their support in form of Love and Blessings to continue my unbreakable struggle." said the very happy Arpita Bansal.
Social work is passion for Arpita Bansal, she has formed a trust 'Muskaan KK Memorial Trust' in memory of her late father. In her leadership,Muskaan K.K. Memorial Trust is actively organizing Free Health Camps and different awareness Programmes in Slums, Villages and various unreachable remote areas all over India.