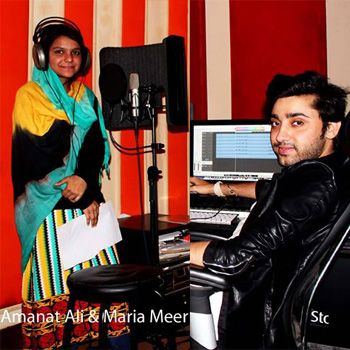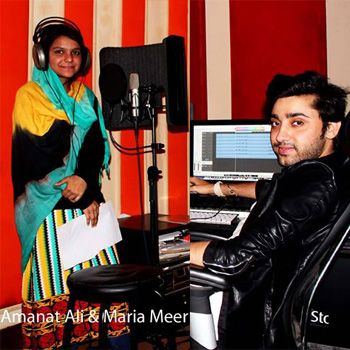 After getting rejected by Pakistan Idol's judges, Maria, from humble beginnings, is currently a music student of the SaReGaMaPa Winner Amanat Ali. Maria Meer featuring in Amanat Ali's upcoming album (Aas) song "Naina Lagay". The 17 year young lady was rejected but
Pakistan Idol judges
during auditions on the basis of her immature voice.
After listening to her for 3 minutes. Your voice is thin, small and delicate and advised her to listen different styles of music, there is also a little sadness in your voice but you don't give a push to your voice. Stated by Hadiqa Kiani. According to Bushra Ansari, she has 12 year girl voice in her and needs to get mature, when it comes to the Ali Azmat he said, her voice couldn't reach him, she has zero confidence and on stage presence.
So it was a 'Straight NO' from all the three respectable judges. The great artist Amanat Ali got an eye at Maria Meer and chose her for first ever professional vocal dub with him. A small step to promote and support real talent who got rejected in "Pakistan Idol" because of "Unknown" "Lame" reasons.
Click HERE to read more from Fashion Central.