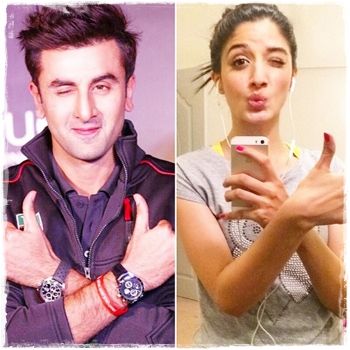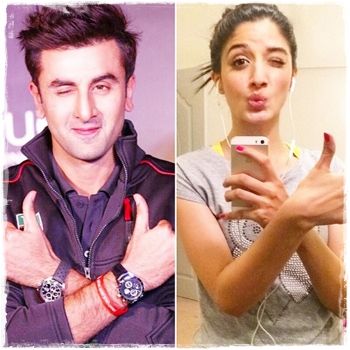 Mawra Hocane known for her beauty and elegance and has earned fame in such a short span in
Pakistani Television Industry
. This gorgeous and multi talentedactress has worked for many channels with acclaimed Drama directors. Working with some very seasoned writers and directors brought her in the lime light and now she is liked by millions of fans around the world.
Mawra Khan keeps her fans updated via her twitter and instagram account. On November 21, 2014 she posted on her Instagram a post that has gone viral like anything. She expressed her views regarding the heart throbRanbir Kapoor. According to Mawra "He is her #Internationallove". Mawra Hocane feels proud that her "celebcrush" has same zodiac sign of her. She looks forward to Ranbir's birthday just as much as she looks forward to her own.
She has always been very open about her likeness for Indian star Ranbir Kapoor. Whenever she is being talked about Ranbir it seems that's she is a 10 years old kid who become excited in expressing her thoughts about him.
She is an
open minded
and
confident girl
who always likes to share her feelings with her fans. It does not come as a surprise that people do not appreciate the way in which she expresses her likeness for him. Some people are of the view point that Mawra is a star herself in Pakistan so she should not be drooling over an Indian celebrity like that to undermine her status.
When Mawra Hocane posts such pictures and statuses she evidently knows that there will be hate comments coming her way therefore at the end she says "SAY NO TO HATE COMMENTS!" In this most recent picture which Mawra posted on Instagram, we can see her mimicking Ranbir's style.
Click HERE to read more from Fashion Central.