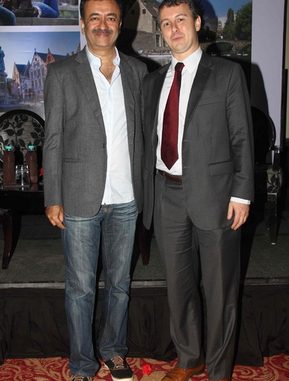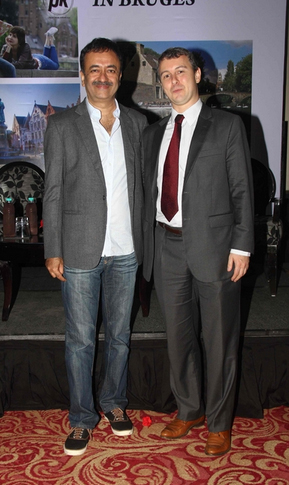 The Belgium Consulate thanked Rajkumr Hirani yesterday at a press conference in the city.
Char Kadam, the romantic track in the director's next PK, with Anushka Sharma and Sushant Singh Rajput is shot entirely in Bruges, Belgium.
The quaint city is beautifully shown in the song and the feel and of the city contributes to the romance between Anushka and Sushant.
Therefore the Belgium Consulate invited Rajkumar Hirani to thank him for showcasing the city of Bruges in such a lovely manner and showcasing it to so many people at one time.
The director spoke about his experience in the city and also expressed his desire to go back.
The team from the consulate expressed their gratitude to him with a token of appreciation for the work he has done.
They also spoke about his previous successful films and the social message they always spread, expressing their anticipation for Pk that releases on 19th December.