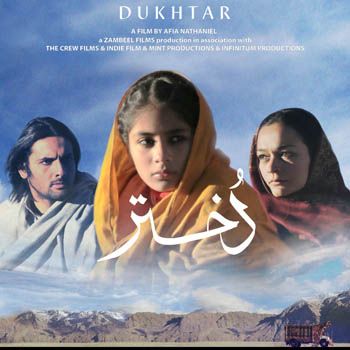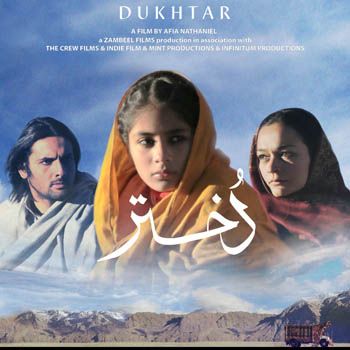 The Road-trip thriller Dukhtar captured the hearts of many with its electrifying story line and magnificent casting. Brilliant acting by
Samiya Mumtaz
has mesmerized the hearts of the audience. Her seriousness, dialogue delivery, and expressions are just so original to die for.
The movie already gained mass attraction on social media platform after releasing its electrifying official trailer. The movie got release a month's ago is still receiving high magnitude acclamation from people of different classes and ideology. A lot of whiz, excitement and enthusiasm have been observed from millions of Facebookians and Tweeples who are giving enthusiastic feedback for Dukhtar movie. The social media happenings seem endless.
Interestingly, Dukhtar won several prestigious and highly competitive film production awards like the Hubert Bals Fund, Sorfund and National Geographic's All Road Seed grant.
Dukhtar has also been selected by the Pakistani Academy Selection Committee to be submitted for Oscar consideration in the 'Foreign Language Film Award' category at the 87th Academy Awards. Not only that the movie also received much recognition at the Toronto Film Festival.
The film was the directional debut of Afia Nathaniel, a road trip thriller Dukhtar won the awards for 'Best Director' and 'Audience Award for Best Feature' at the 11th South Asian Film Festival (SAIFF) held in New York City.
In a departure from traditional film fare, Dukhtar highlights the issue of child marriage through the setup of a road-trip thriller that explores the intense drama of a mother's frenzied search for a new life for her daughter with the help of ex-Mujahidtruck driver. The role of the driver was played by none other than the very much talented award-winning actor Mohib Mirza.
The film is set against the backdrop of the surreal landscapes and roads of Hunza, Skardu, Gilgit and Kallar Kahar all the way to the urbanscape of Lahore. This strong issue based story and surreal landscapes of the northern areas makes this product a must watch phenomena. Number of audience downloading and sharing #Dukhtar movie officially released sound track sung by Rahat Fateh Ali Khan with the title 'Ya Rahem, Maula Maula'.
The Director Afia Nathaniel is very happy and contented for all the efforts she has made to achieve the height of success regarding this movie.
The producer of 'DUKHTAR', Muhammad Khalid Ali said; "This is an incredibly proud and humbling moment for us all. This is the first time a Pakistani film made by Pakistanis is going to be showcased in the world's most popular film festival. The talent of our local cast and crew will now be seen on the big screen by the rest of the world."
Dukhtar had already gained significant international acclaim and is the first Pakistani feature film to have won several prestigious and highly competitive film production awards including the Hubert Bals Fund, SORFUND, National Geographic's All Road Seed grant, Adrienne Shelly and Women in Film NETFLIX Award.
Click HERE to read more from Fashion Central.