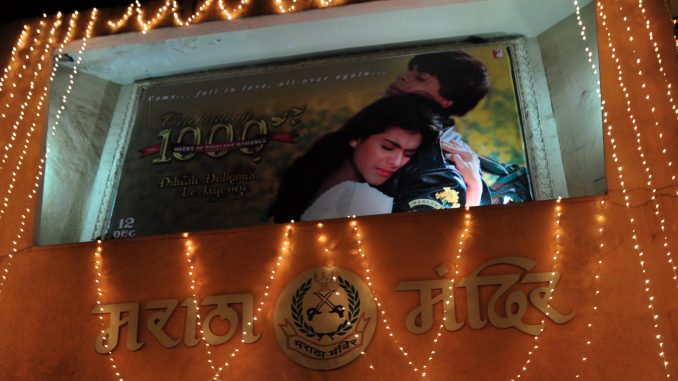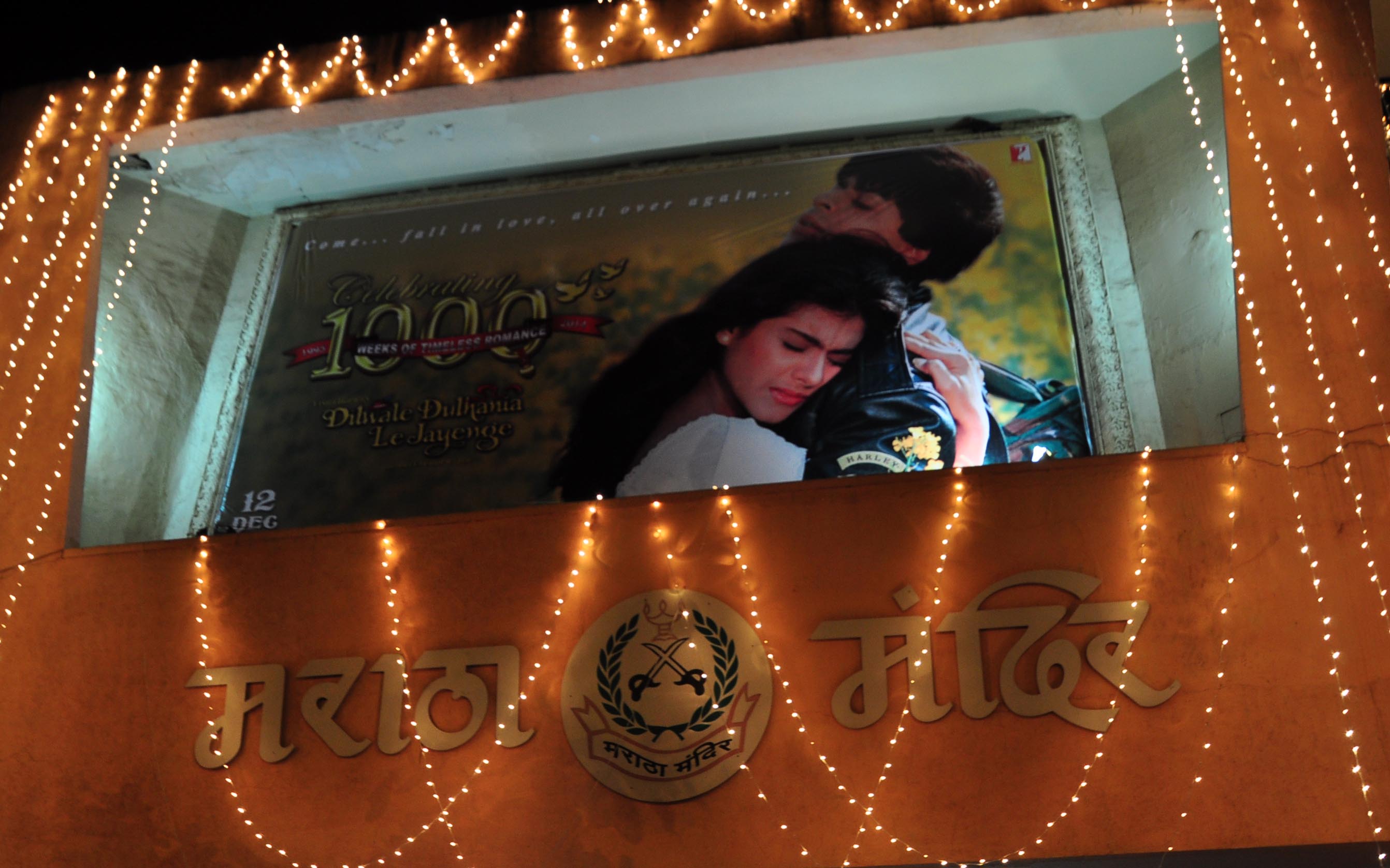 Dilwale Dulhania Le Jayenge is the only film in the world to run in a theater for 1000 weeks. To mark the 1000th week, both Raj and Simran came together to revive the magic of Dilwale Dulhania Le Jayenge.
Both Kajol and Shahrukh Khan visited Maratha Mandir yesterday for the last show.
The actors were greeted with a huge crowd waiting to see them. The actors came in the theater during the interval and interacted with the audiences on their experience of watching the film.
Shahrukh Khan entertained the audience by doing some dance moves and even went on the terrace top to greet the crowd who was waiting outside the theater for just one sight of them. Kajol could not go up on the terrace due to her fractured leg.