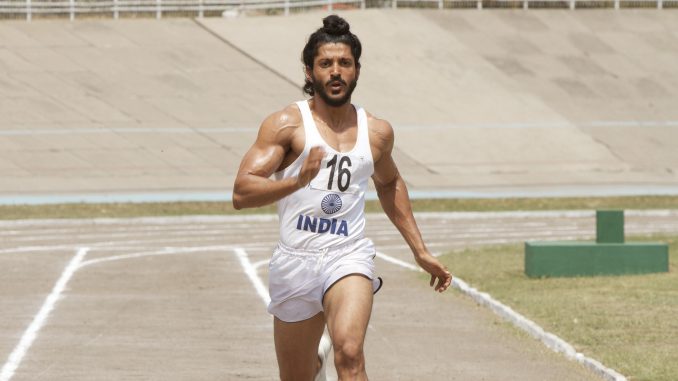 You can publish this article on your website as long as you provide a link back to this page.
This article was last updated on April 16, 2022

Farhan Akhtar starrer Bhaag Milkha Bhaag garnered a lot of accolades during its release in 2013. The film not only made a record box office collection but it also become the first ever biopic which was received very well from all quarters.
While the film has been one of the most loved Indian film, it has got a premiere in Japan on Thursday (January 15th).
Rakyesh Omprakash Mehra who depicted the life of the flying sikh for the 70mm audience, returned to Japan after 30 years for the premiere of Bhaag Milkha Bhaag.
Not may know that the ace director had lived in Japan for couple of years in his 20's. Going back to Japan was an extremely nostalgic journey for the director.
The film which is considered to be a motivational ride got an overwhelming response from the audiences in Japan. The entire auditorium stood to give a standing ovation to the film. Everyone went up to the director to congratulate him on putting together the journey of Milkha Singh so beautifully.
This is the first time the world cut (a new edit) of Bhaag Milkha Bhaag was shown.
Rakyesh who is currently working on his upcoming film Mirziya left the shoot for 3 days to visit Japan only to revisit the country that shaped his career.
When contacted Rakyesh confirms the news and adds, "It felt very good to go back to a place where I spent a few formative years of my life. I was nostalgic and happy. It's a great feeling."