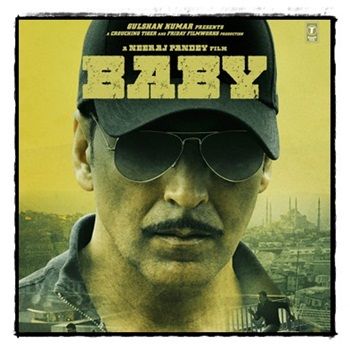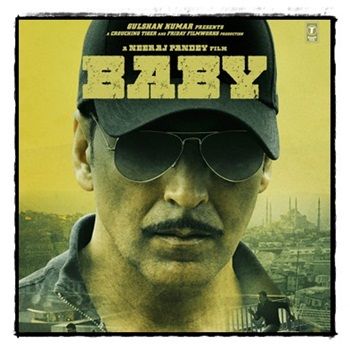 Akshay Kumar's 'Baby' along with much famed Pakistani TV drama actor Mikaal Zulfiqar is all set to release anytime. The film also has our very own super talented Rasheed Naz, who played the villanous cleric in Shoaib Mansoor's
Khuda Ke Liye
.
The film is set to release on January 23rd, but unfortunately not in Pakistani cinemas. Due to the controversial content the Censor boards in Islamabadand Karachi have decided to ban the film. The film portrays a negative image of Muslims. Moreover the negative characters played in the film also have Muslim names. The CDs and DVDs of Baby have also been banned in Islamabad. The film highlights the terrorismissues and also undercover the lives of agents who become the unsung heroes of nation.
Fakhr-e-Alam, Chairman of the Censor Board tweeted about the board's decision that Akshay Kumar starrer Baby will not be seeing the light of day in Pakistan. The leading cinemas in Karachi had removed the movie content from their official websites leading to speculations about its imminent screening.
Earlier, director
Neeray Pandey
was quoted as saying that the film was not "
Anti-Pakistan
." The speculation has proved this film based on 'anti-Pakistan' themes. Most recently, a lot has been talked about the board banned Haider which recasts the
Shakespeare play Hamlet
into an Indian counter-insurgency against Kashmiri militants fighting for independence or to join Pakistan.
Talking about the film, producer Bhushan Kumar said, "Baby will be our first action-thriller and it is ­definitely a unique film. It has an ­edginess, fast-paced action sequences and has been shot par excellence."
Click HERE to read more from Fashion Central.