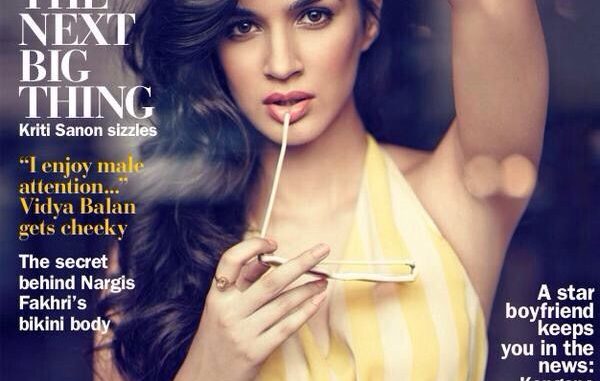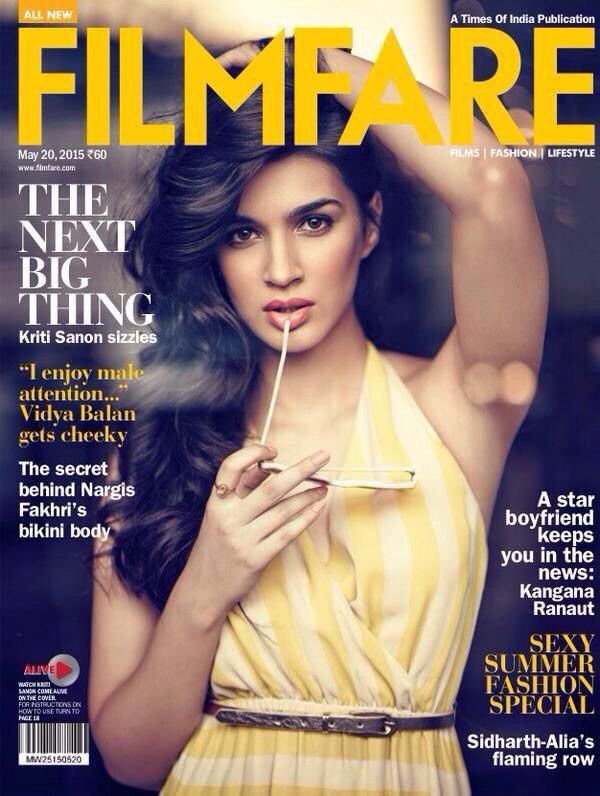 Young actress, Kriti Sanon has been tagged as the next big thing on the cover of the most prestigious film magazine (Filmfare – May issue).
It is once in a blue moon that a new comer is featured on the cover of this film magazine. It usually takes new comers a lot of time and a slew of successful films to their credit to feature on this cover.
However, Kriti Sanon, who is an outsider to the industry, born and brought up in Delhi, is extremely glad that she has got this opportunity just after her debut film, Heropanti which was not only one of the biggest launch vehicles but also a successful film.
Kriti has received very good feedback from everyone on the cover and is overwhelmed with it.
The actress is currently in the midst of her shooting schedule of Rohit Shetty's next, Dilwale.