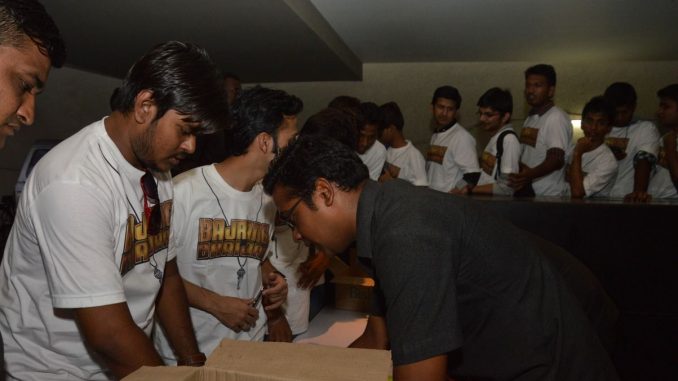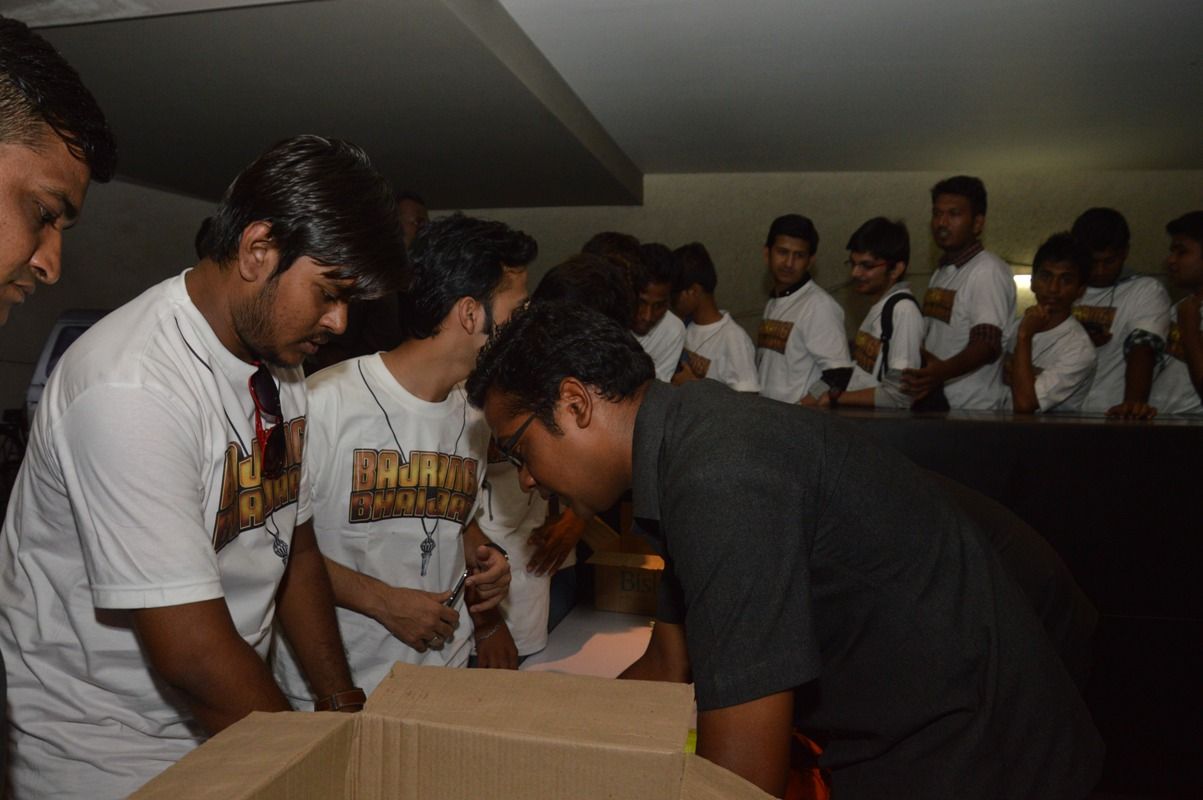 All Salman Khan films bring in a lot of excitement among the audience. With Bajrangi Bhaijaan release around the corner, there has been a lot of anticipation around the content of the film.
With Shahrukh Khan and Aamir Khan tweeting the first look of Salman Khan from the film, the anticipation of the teaser has gone to another level.
The twitter world has been constantly asking the makers when the teaser of the film will be out.
And Salman never disappoints his fans. The makers ran a contest where 50 Salman Khan fans were selected to watch the teaser of the film for the first time.
The director of the film, Kabir Khan along with his wife Mini went to Light Box, Santacruz where the screening was held to see the reaction of the fans.
With a lot of excitement and eagerness the fans sat to watch the teaser. During the screening the entire room was filled with hoots and whistles. At the end they gave a standing ovation to the teaser.
Kabir Khan interacted with everyone and took feedback from everyone.