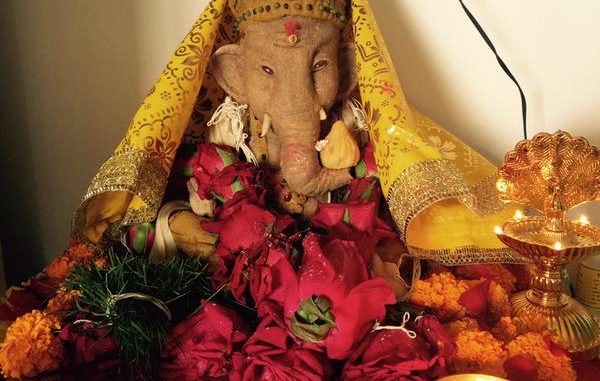 You can publish this article on your website as long as you provide a link back to this page.
This article was last updated on April 16, 2022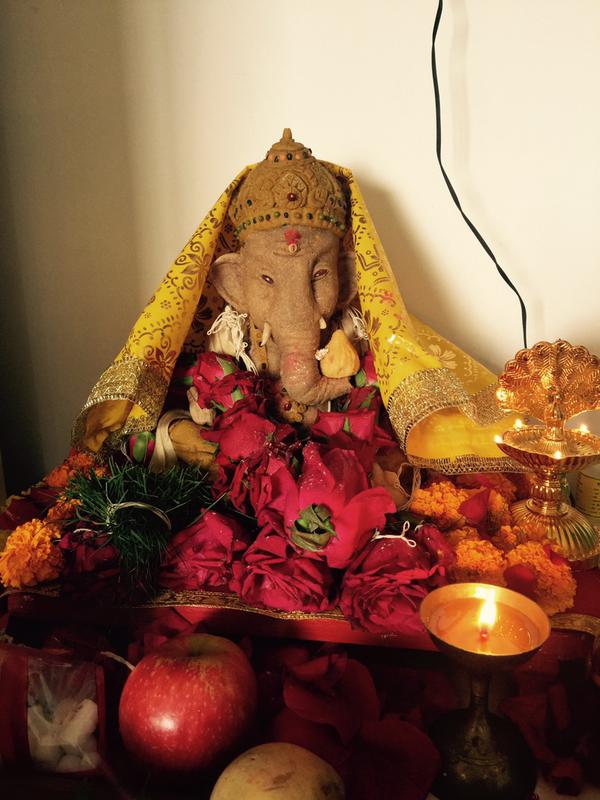 Nation award winner Rajkumar Rao has welcomed Ganesh Chaturti this year in an eco friendly manner. Interestingly the actor has welcomed a Ganpati idol which is made out of perishable materials!
Infact this particular Ganpati has been made by his fellow friend who is an ex-student of FTII.
Rajkumar has been keeping Ganpati at his home for the last 3 years. The actor has only had eco friendly Ganpati so far.
This year indeed, Rajkumar has done something different by bringing in a ganpati idol made out of wheat dough, turmeric and pulses.
This is not it. The actor has even thought of a best way to bid farewell to lord Ganesha. This particular idol which would be immersed in water will then serve as food for the water lives (read fishes).
Confirming the news Rajkumar Rao shares, "The condition in which the Ganesh idols are on the beach post visarjan makes me feel very uncomfortable. This year I planned to welcome home Ganesha made of wheat flour. So, when we immerse the idol, it will become food for the fishes in the water body."
The actor who was in news for signing a black comedy titled "Newton" was off to Ladakh recently during his birthday to spend some quite time leaving behind the city's hustle bustle. Rajkumar will also be seen in Ramesh Sippy's Shimla Mirchi & Hansal Mehta's Aligarh alongside Manoj Bajpai.
Confirming the news Rajkumar Rao shares, "The condition in which the Ganesh idols are on the beach post visarjan makes me feel very uncomfortable. This year I planned to welcome home Ganesha made of wheat flour. So, when we immerse the idol, it will become food for the fishes in the water body."