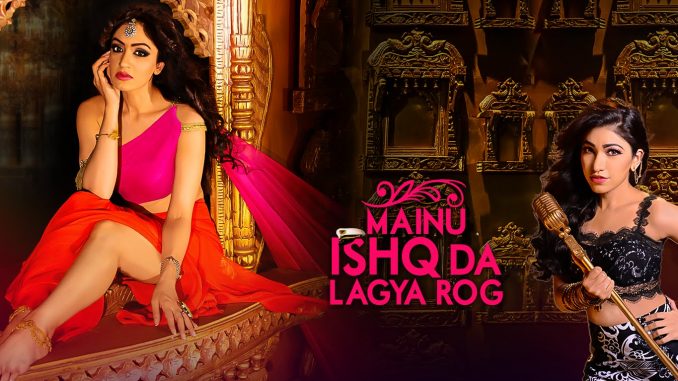 The timeless classic recreated as a modern-day fairytale of love and longing releases today.
The much-awaited special music video recreating the 90s iconic romantic number 'Mainu Ishq da Lagaya Rog' from Aamir Khan-starrer Dil Hai Ki Manta Nahin is released today. Featuring the internationally acclaimed designer Khushali Kumar, the song's new version has been sung beautifully by Khushali's sister and voice of many Bollywood actresses Tulsi Kumar, whose romantic rendition with stylishly modern tone and texture has taken the song into a new dimension where it has evolved with a whole new face but with the same soul. Shot aesthetically with a rich backdrop, the concept has been visualized by Khushali who is also making her debut in front of the camera with this video in which the timeless classic number has been given a new twist in a modern-day fairy tale avatar.
The special music video seeped in romanticism is an ode of the siblings – Tulsi and Khushali – to their father, the music mogul Shri Gulshan Kumar, as the song happens to be one of his most favourite numbers. According to them, the song doesn't just bring back a feeling of nostalgia, but also many emotions that are attached with the original song and their father's passionate nature and dedication towards perusing perfection.
Wanting the video to be a tribute to the ageless cinematic piece too, the trio wanted it to have all the ingredients which made the film so spicy. The video has been shot like a short film, depicting a mystical story of girl who on a special night is busy in professional aspirations, and for a moment in the time goes on a journey, deep into her dreams riding her memories into a golden celestial world sailing through various emotions of falling in love and finally coming back to reality.
Directed by John Romeo, the music has been recreated by Arko.
http://www.youtube.com/watch?v=7h2SsusfQmE