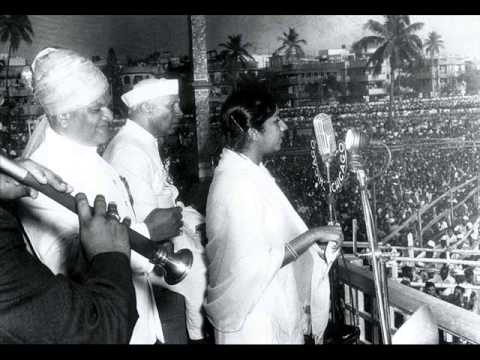 Five years ago, 26/11 turned out to be one of the darkest days in the history of India's financial capital Mumbai which came to a standstill after five Pakistani terrorists attacked the city. Amidst the bullet war, many policemen as well as civilians lost their lives trying to protect their kith and kin.
Hence in order to commemorate the day, many celebrities opted for varied methods. While some decided to observe a moment of silence at events, whilst other took to Twitter to pay their condolence and as well as to release their angst and anger over the attacks and the bloodshed it caused. Here's a list of celebrities who took to Twitter to talk about the 26/11 attacks.
Akshay Kumar: 26/11 A date we will never forget…my salute & prayers for all the real heroes who sacrificed their lives to protect us. #MumbaiAttacks
Priyanka Chopra: 26/11 .. We will never forget… #MumbaiMeriJaan
Sonam Kapoor: A fitting tribute to 26/11. This is to honor the heroes & to remember those we lost! http://bit.ly/26-11Tribute-FadooTV …
Varun Dhawan: I salute the police force who stood by and protected Mumbai during the #MumbaiAttacks. And hope the victims families have found peace
Preity Zinta: Big Thank U 2the brave men & women who protect our country at the border & inside.R.I.P #MumbaiAttacks #neverforget
Raveena Tandon: #26/11 #neverforget
Lata Mangeshkar: 26/11 ke Shaheedo'n ko main shraddhanjali arpan karti hun. http://www.youtube.com/watch?v=M39a7GbNsLA&sns=em
Shabana Azmi: 26/11 in memory of those innocents who lost their lives in the heinous terror attack in Mumbai and the brave ones who sacrificed their lives
Vishal Dadlani: "An hour before the Remembrance Day of 26/11, & the heinous attack on Mumbai. Take stock. Apart from the govt., what's changed? #NeverForget…" This tweet was followed by a series of other tweets talking about the attacks.

Anupam Kher: I #SaluteTheMartyrs of 26/11 for their courage & sacrifice. My heart goes out to the victims of that terrorist attack. #Prayers
Vivek Oberoi: A martyr dies not when he is shot, but when he is forgotten….We will never forget!!! #26/11 #NeverForget #jaihind
Ram Gopal Varma: In memory of the terror attacks of 26/11 I want to share the best scene of "The Attacks of 26/11" https://youtu.be/_iB7Gbxsykk
Shekhar Kapur:
Words n music dedicated to innocence lost in acts of terrorism #MumbaiAttacks #ParisAttacks .. will move u to tears https://soundcloud.com/midivalpunditz/goodbye-my-love …
Boman Irani: Hosted and performed at the 26/11 #rememberingourheroes #tribute at the Gateway of India!
Chetan Bhagat: 26/11. The day they tried to break our spirit but couldn't. Because they never can. God bless our nation. #MumbaiAttacks.
Lara Dutta: To the brave who fought to defend- Salute.And for those who lost their lives,and the ones left behind- prayers and peace.Remembering 26/11.
Ali Fazal: To some of my Acquaintances who i lost, to my friends Godmother who died.. To the army for what they did. And to all the lives lost. #26/11
Shahzahn Padamsee: Remembering all those who lost their lives seven years ago today. Always in my prayers #26/11
Nikhil Advani: Today is 26/11 and India did not break. For a change can we stop talking about tolerance. Start talking about resilience. #IndiaIsResilient
Madhur Bhandarkar: @sudarsansand pays tributes to victims of 26/11 #MumbaiAttack with a sand art. #odisha #UnitedAgainstTerrorism.
Sonali Bendre: Before the day ends, a thought, a prayer #MumbaiAttacks 26/11….
Bhagyashree: 26/11 how can we forget… prayers for those gone n strength for the families.
Sophie Choudry: 26/11 : Never forget #mumbai2611 #MumbaiMeriJaan
Pankaj Udhas: We salute true Heros and martyrs of Mumbai attack 26/11