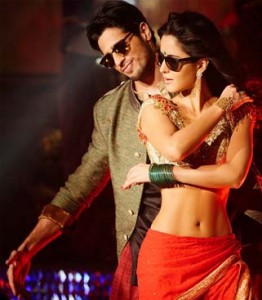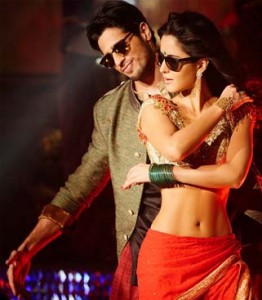 Excel Entertainment's forthcoming project Baar Baar Dekho is set to feature one of the most popular tracks of all time titled Kala Chashma. The song which is scheduled to break on 27th July, will exclusively be put out on the app Flickbay prior to it's release. This content will be available to users on this app before it comes out live on any other platform.
Ritesh Sidhwani:"Flickbay is the one stop shop for Bollywood. It has a huge database & a variety of features that caters to all movie buffs. The convenience with which one can consume content on the app is plausible. Today, digital is a huge medium for us to promote our films, hence we decided to break the song first on Flickbay."
Flickbay is Bollywood's only official mobile app. It's extensive database helps the user discover movies, rate them and create personalized Watch lists for all their favorite Bollywood films, songs and trailers.
Farhan Akhtar says:"The digital world has revolutionized the grammar of experiencing content. Also, it serves as a great platform for us to promote our films, and what better way to reach out to our audiences, via an app which serves the purpose just right! Hence the decision to launch Kala Chashma on Flickbay exclusively. Flickbay is the one stop shop for Bollywood and a delight for all those bitten by the Bollywood bug."
The first look from the song featuring Sidharth and Katrina has created a splash across! This new pair is looking sizzling hot and has set the temperature rolling! Sidharth & Katrina both compliment each other and give away the perfect swag donning Kala Chashma's in the song.
For audiences, who can't wait enough to get the glimpse of the song can surely log on to Flickbay and catch the song an hour prior before it hits other platforms!
Makers of the film have adopted to a different route and are breaking the grammar of marketing. We have learnt on how the team would be launching the song first even before the trailer of the film releases! And now yet again, the makers have decided on breaking the song 'Kala Chashma' exclusively on the Bollywood app Flickbay.
Produced by Excel Entertainment and Dharma Productions, directed by Nitya Mehra Baar Baar Dekho will hit theatres on 9th September.