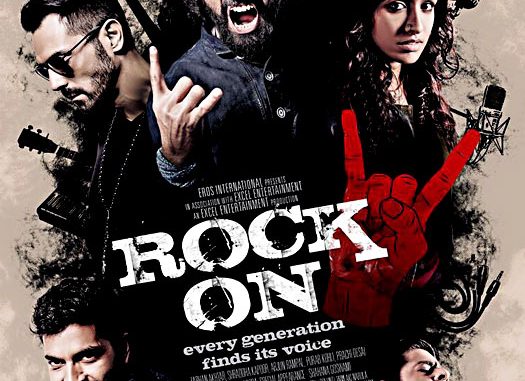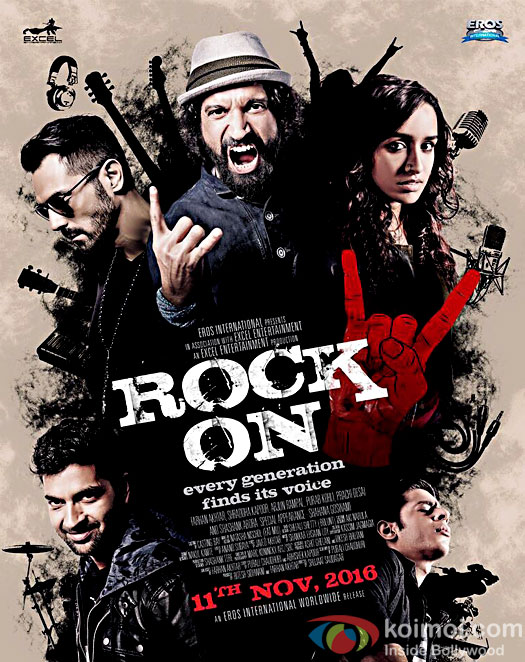 The Rock On team is up for a sequel and the first poster of Rock On 2 is now out.

Rock On was one of those few films which have stayed etched in our memory. The music of the film was a sensation!

An anthem an inspiration to many, the music not only raked chart numbers , but has people listening to it on loop.

Whether it was the film's story, direction, music or the friendship goals – every aspect resonated with the viewers garnering them a huge fan base.

Twitter this morning witnessed a friendly banter between Arjun , Farhan and Purab Kholi who were trying to figure who exactly had the poster!

Eventually, a musically vibrant poster was tweeted by Farhan Akhtar : "Woohooo! Here we go… #RockOn2 poster. #ReliveTheMagik"

The poster looks rich of music and friendship beautifully braided together. Apart from the film the music is sure to keep us wanting for moree.!!

The Rock on 2 gang of 5 strike a pose in black . Along with the Rock on cast comprising of Farhan Akhtar , Arjun Rampal, Puraab Kholi and Prachi Desai the Rock on gang has new additions this time.

Shraddha Kapoor and Shashank Arora join the Rock On troupe with Shahana Goswasmi in a cameo would sure make an interesting watch!.

Rock on 2, directed by Shujaat Saudagar starring Farhan Akhtar ,Arjun Rampal, Purab Kohli, Prachi Desai and Shraddha Kapoor releases on November 11th 2016.