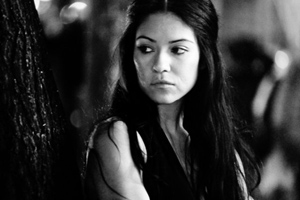 This article was last updated on April 16, 2022
Canada:

Oye! Times readers Get FREE $30 to spend on Amazon, Walmart…
USA:

Oye! Times readers Get FREE $30 to spend on Amazon, Walmart…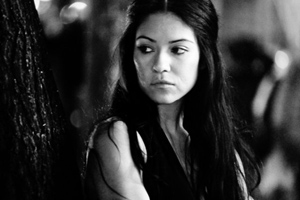 Searching For Angels
staring Veronika London & Vivica A. Fox Premiers at ReelWorld Film Festival April 14th
Mexican born, Canadian raised beauty Veronika London has been creating quite a stir with her provocative television appearances and photography features leading to Maxim Magazine calling her the "Megan Fox of Hollywood North." With a starring role in the film Searching For Angels, London is now earning respect as a serious actress drawing comparisons to Angelina Jolie in Gia. Searching For Angels also starring Vivica A. Fox (Kill Bill, Independence Day) in a supporting role, will premier in Toronto at the ReelWorld Film Festival on April 14, 2012.

In the film, London plays a heroin-addicted prostitute who is discovered beaten in the street with no memory of her past. Refusing to trade on her looks, London fearlessly sheds the trappings that made her a Canadian sex symbol, and creates a riveting portrait of a young woman at serious risk. The result is a performance that is spellbinding in its power and truth.

As a method trained actress, having studied at Pro-Actors lab in Toronto, London likes to put herself into real life situations even while playing a cracked out prostitute. "We were in Toronto on Church street and in between takes of shooting the scenes I decided to step out of the set," reflects London. "I was literally approached by three cars, one was a truckers, another a business man and the third a family man with a child in the back seat. At the time it was -35 weather, I was starving, very cold and having caffeine withdraws. At that moment – I realized I went into survival mode- If I had nothing left I would get in the car. I understood that when one is so lost and immersed in darkness- a scenario that could end bad seems like a good idea."
Always living on the edge, London began her acting career in 2009 with risqué appearances on HBO's
Lingerie
and Showtime's
Body Language
. In that same year, she shot seven music videos – all of which featured her in lead roles, ranging in different musical genres, worked as the co- host for Toro- TV's "Damage Control" series, and launched a film career with Spanish speaking roles in Meet
My Water Buffalo
and in the dark comedy
The Elusive Man.
In 2010, she focused on more unconventional feature film roles as a means of challenging herself with character driven roles. She found herself connecting better with the "conflicted rawness" of some of the characters she portrayed, such as the assassin in
Mvnera,
a killer bartender in
Three Shades of Black
and a pregnant nun in the horror slasher
Black Eve.
With nine tattoos (most interesting one on upper left shoulder blade in binary code that says desire), martial arts training and her exotic looks, London is quickly becoming the go to actress for edgy, dark, bizarre and early Jolie-esque roles. Most recently she starred in two of
Belly's
music videos which are also very dark, "Purple Drugs" and
REM's
remix- "Losing my Religion."
2012 is off to an incredible start for London with Searching For Angels, which is being tabbed as Gia meets Memento, having its world premiere at the ReelWorld Film Festival.

Searching For Angels Trailer:
http://www.youtube.com/watch?v=gC0VgnII50s
Searching For Angels – World Premiere Feature Presentation
Sat, April 14th, 2012; 5:30 pm at Famous Players Canada Square Cinemas, Theatre 4
ReelWorld Film Festival:http://www.reelworld.ca/
Searching For Angels – IMDB
http://www.imdb.com/title/tt1836010/
Who is Jane Doe? That's the question everybody wants an answer to, including herself. Jane Doe, played by
Veronika London
(Body Language, HBO series "Lingerie") is a young prostitute and heroin addict found by paramedics laying on the street in a pool of blood. She is the victim of a violent altercation which leaves her with a severe head injury. Stricken by amnesia and struggling with her heroin addiction, she is on a quest to discover her identity but most importantly who did this to her and why. She is taken in by a nurse played by
Vivica A. Fox
(Kill Bill, Independence Day) who is a motherly figure to her. Along her quest she comes along several characters from her past and the clues to the answers she seeks slowly come to light, revealing many horrible truths. With this information, feelings of curiosity quickly turn to a thirst for retribution.
Director: Nadeem Soumah
You can publish this article on your website as long as you provide a link back to this page.