Over the years we have seen numerous films tackle the topic of reincarnation. However, given the limitations of a story line that follows this path, most of the films that have released have somewhere down the line featured a similar plot line or at least situations that have featured the past and present timelines simultaneously. Now we see the release of RAABTA, which again deals with the topic of reincarnation. But will RAABTA live on at the present box office or will it become yet another memory of the past is what we analyse.
The year is 2017, Shiv (Sushant Singh Rajput) and Saira (Kriti Sanon) fall head over heels for each other and form an inseparable connection. However, their budding romance is left asunder when Saira crosses paths with a reincarnated lover from a previous lifetime who is determined to make her his lover again. Will Shiv and Saira's present love for each other triumph over the past? Will Saira's lover from a different lifetime achieve his dream of wooing her back are some of the questions that form the rest of the film.
Starting off, RAABTA introduces the overly confident self-proclaimed crowd puller Shiv (Sushant Singh Rajput), a typical Punjabi launda who is on top of his game. A banker by profession, Shiv goes to London with a friend to join a bank. Here, he comes across Saira (Kriti Sanon), who appears a bit unstable given the fact that she refers to her reflection in a mirror as her parents and is scared of water. So enamoured is Shiv that his usual charming self seems out of sorts, as he follows her around. Similarly, Saira too feels something that she has never felt until she met Shiv. The two hook up within two random meetings, post which Saira dumps her boyfriend for Shiv. The proceedings of the first half of the film progress at a good pace, with good sweeping visuals and an engaging background score that make for a decent watch. Towards the end of the first half, Zakir Merchant (Jim Sarbh) suddenly makes a grand entrance, gives his character a bit of mystery and does make the audience want to know the answers. Saira meets Zakir at a random party and instantly clicks with him. In the meantime Shiv is slated to depart for a banking conference in Vienna, where for some weird reason all he does is drink, party and dance.
Back in London, Saira goes out with Zakir, who though obviously has another reason for meeting her seems to be unable to explain what he has in his heart. Unable to break Saira from the bonds of love for Shiv, Zakir drugs her and kidnaps her, taking her to his private island. On returning, Shiv who has long since given up his 'player' image is heart broken when he realizes Saira is marrying Zakir. Unbeknownst to Shiv, Saira is being held against her wishes and tries to escape from the island, in the attempt to escape she falls into the sea. While drowning, Saira's present life flashes before her eyes, just moments before visions of her past life take over, revealing who she really was 800 years ago. From here the film goes back in time to an undefined period, wherein Saira and Zakir were lovers. On the other hand, Shiv in this past life was a warrior from an invading tribe who is hell-bent on usurping Saira & Zakir's kingdom. In an ensuing battle Shiv injures Zakir, only to see Saira take up the mantle of defending her kingdom and seeking revenge. Following this Saira heads to Shiv's clan and the two decide to settle the matter with a (bizarre) jungle race, the winner of which gets the kingdom. Shiv let's her win the race letting her keep her kingdom, but now Saira has fallen in love with him. The two get married leaving Jim very confused and enraged beyond limits. In his rage Zakir kills Shiv on a night when a comet passes Earth, while Saira kills herself while attempting to rescue Shiv. Here Zakir is told of a prophecy and he too kills himself for her. Back to the present…Zakir has announced Saira to be his future wife in the papers, while she is still held as a hostage. Shiv now comes to her rescue and runs away with her. Will Zakir's men track them down, will history repeat itself and Zakir kill Shiv again or will Shiv and Saira win this time… is the story of the film.
The first half of the film is a breezy watch with rich visuals as it is set in today's time in London. There are occasional gags and young romance that keeps you engaged. In the second half, the time line shifts and the unexplained past story that suddenly props up the main stay renders viewers confused. While the pace of the film in the second half is much faster than the first, the viewer is left at a loss due to a rather convoluted screenplay. While the first half of the film comes across as mash up of scenes and sequences from films like LOVE AAJ KAL, DDLJ and BEFIKRE to name a few, the second half is heavily inspired by GAME OF THRONES.
Talking about the performances, Sushant and Kriti as Shiv and Saira share an intense chemistry. Sushant seems to have based his character on the likes of Shah Rukh Khan and Ranveer Singh. On the other hand, Kriti seems to play her role of being lost and confused perfectly. In fact post a certain point Kriti has very little to do in terms of taking the story forward, as it rests on Jim Sarbh and Sushant's characters more. Speaking of Jim, the NEERJA actor who stunned us with his performance in his debut film is at a total loss in RAABTA. Compounding this further, his overacting as the eccentric Zakir is a let-down and Jim seems as a total miscast. Rajkumar Rao and Varun Sharma are sorely underutilized in this film.
Debutant director Dinesh Vijan is hampered by a lack of a coherent screenplay. However, Dinesh manages to get the young urban romance right, which will work with the young audiences. Writers Siddharth and Garima could have done a much better job with the story.
Martin Preiss as the DoP does a good job with the sweeping visuals and stellar locations [Budapest] that are a perfect fit for the story. The music of RAABTA lives up to the huge expectations that one had from it. Each and every song from the film works in the movie, with the tracks 'Raabta' featuring Deepika Padukone and 'Ik Vaari Aa' standing out from the lot. The background score by Sachin–Jigar is spot on enhancing the happenings on screen.
On the whole, RAABTA is a well-enacted drama with beautiful locales and potent cinematography. It should be in your watch list if you like plots centred around romance, fantasy and reincarnation.
Click HERE to read the original article.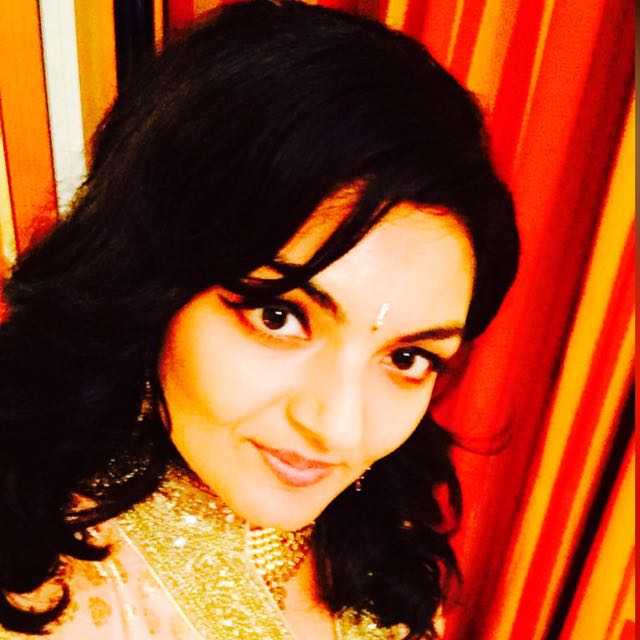 Vote for Shikha Dhingra For Mrs South Asia Canada 2017 by liking her Facebook page.


Loading ...