The year 2010 saw the release of ATITHI TUM KAB JAOGE?, which had the veteran actor Paresh Rawal playing the role of an uninvited guest in the house of Ajay Devgn and Konkona Sen Sharma. This week's release is GUEST IIN LONDON, which will see the chronicles of Paresh Rawal as an uninvited guest yet again. This time round, the 'chosen' couple to play his host is Kartik Aaryan and Kriti Kharbanda. Will GUEST IIN LONDON be welcomed with open arms at the Box-Office or will it bite the dust, let's analyze.
We live in a country where our guests are considered to be Gods a la 'Athithi Devo Bhava'. But, when the same guests extend their stay endlessly, they tend to become a pain. GUEST IIN LONDON is nothing but a cinematic version of this saying. The film starts off with the flashback of events which mirrors the entry of an elderly man named Gangasharan Gandothra (Paresh Rawal) and his dutiful wife Guddi (Tanvi Azmi) in the lives of Kartik (Kartik Aaryan) and Anaya (Kriti Kharbanda). Both, Kartik and Anaya are on the verge of getting married for their individual vested interests. While Kartik wants a permanent citizenship in UK, UK citizen Anaya is getting married to him for the sake of money. Meanwhile Gangashara and Guddi land up in their house as uninvited guests and make this fake marriage of theirs into a grand celebration involving the neigbours from the locality. No sooner do they get married, Kartik and Anaya realise that they have actually fallen in love with each other. Gangasharan and Guddi's love and affection towards the newly married couple only funnels their love for each other much more. As days pass by, Gangasharan and Guddi show no signs of going back to India. All the attempts to pack them back prove futile for Kartik and Anaya. One day, the world around Kartik and Anaya comes to a standstill, when they discover a startling truth about Gangasharan and Guddi. What is the shocking truth about Gangasharan and Guddi which Kartik and Anaya discover, are Gangasharan and Guddi as innocent as they appear or is there more than what meets the eye, is what forms the rest of the film.
The trailer of GUEST IIN LONDON was more or less a giveaway of what to expect from the film in totality. Despite that, the film was expected to provide at least a decent level of comedy. The sad part is that, the film falters big time and fails in every aspect.
GUEST IIN LONDON suffers big time for the want of a taut, engaging and appealing script/ screenplay (Robin Bhatt, Ashwni Dhir). Besides the ridiculous and nonsensical screenplay, the film also suffers for the want of logic at most places. In totality, the film is nothing but a bunch of random gags put together, which gradually gets distasteful with each passing minute (read 'saturation point'). The film has a truck load of fart jokes, which are supposed to tickle your funny bone. Besides the never-ending fart jokes (which pops up every ten minutes), there are also jokes on poop! If you are expecting humour in the film, then gear up as the film serves you nothing less than 'shit' loads of toilet humour! If all of these weren't 'shitty' enough, there is also a full 10 minute shaayari which is solely dedicated to farts! GUEST IIN LONDON defies all the possible logic at all the levels and yet, manages to have a runtime of 2 hours and 18 minutes, which is enough for the audiences to feel choked up as the film starts progressing. Barring a handful of one liners the film's dialogues are just not funny, as it should have ideally been.
After having directed films like ATITHI TUM KAB JAOGE?, SON OF SARDAAR and others, Ashwni Dhir hits rock bottom with GUEST IIN LONDON. He is clueless about the direction in which he wanted to steer the film. In an attempt to make it a comedy cum emotional film, Dhir fails miserably in delivering of the two genres. While the film's first half starts off with comedy of errors in London, the film ends on an emotionally serious note in New York with 9/11 as its backdrop. Adding to the film's ridiculousness is Ajay Devgn's cameo. One can easily say that this film sees Ajay Devgn in his worst possible cameo!
GUEST IIN LONDON is a film which, organically belongs to Paresh Rawal, right from the word go. Hence, it's really a shame that a superlative actor of Paresh Rawal's stature chose to feature in such a poorly set-up film. All that Paresh Rawal's character does in the film is to fart and ham at every given occasion. It's really sad to see a seasoned performer like Paresh Rawal agreeing to be a part of a senseless film like GUEST IIN LONDON. Kartik Aaryan does an average job and looks confused throughout the film. His character in the film is as lost in the film as he must have been about the film's script. It's about time for this man shows some variety if he is planning for a long inning in Bollywood. Tanvi Azmi does a decent job in the film within the space that she is offered. On the other hand, after having done the horror film RAAZ: REBOOT, Kriti Kharbanda lands up doing an average job within the available screen time in GUEST IIN LONDON. Sanjay Mishra has his share of comical moments and is strictly restricted to the film's first half only. Other supporting cast does an average job.
The film's music (Raghav Sachar, Amit Mishra) is passable. The film's songs don't really register. On the other hand, the film's background score (Amar Mohile) is average.
The film's cinematography (Sudhir K. Chaudhary) is decent. On the other hand, the film's editing (Manan Sagar) is terrible. The film could have been cut short by a good 15-20 minutes!
On the whole, GUEST IIN LONDON is a test on the sense and the sensibilities of the viewers. Loaded with fart jokes, which are passed on in the name of comedy, this film will struggle at the Box-Office.
Click HERE to read the original article.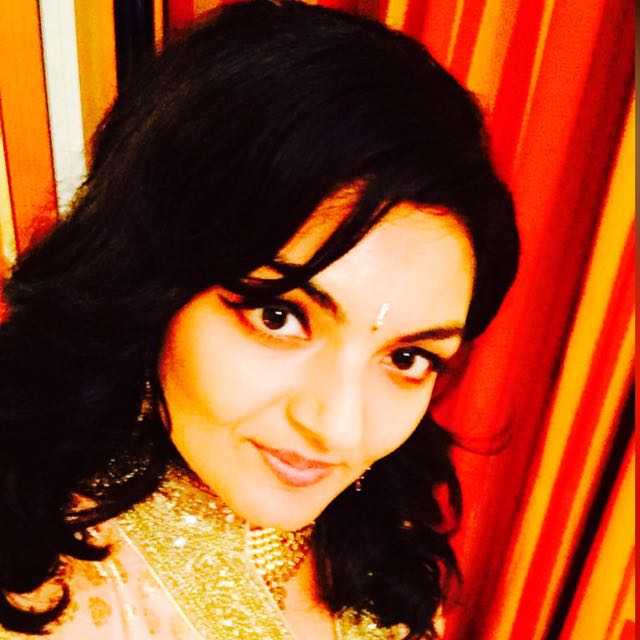 Vote for Shikha Dhingra For Mrs South Asia Canada 2017 by liking her Facebook page.


Loading ...