The Emergency of 1975 is considered as one of the darkest chapters of Indian history. In these forty years, however, only a handful of films have investigated upon this period. The last one to do so released twelve years ago, HAZAARON KHWAISHEIN AISI. Now Madhur Bhandarkar takes up the challenge and comes up with INDU SARKAR. From the trailers, the film seems like a hard-hitting drama. So does it manage to make the desired impact or does Madhur Bhandarkar miss the bus, lets analyse.
INDU SARKAR is a story of a simple, young girl who becomes the voice of the Nation when the oppressive Emergency is put in force in 1975. Indu (Kirti Kulhari) is an orphan who never got adopted because she stammers. She grows up and faces the same problem when finding a husband as well. However, Navin Sarkar (Tota Roy Chowdhury) gets attracted to her and she too develops feelings for him. Both get married. Meanwhile, the government declares National Emergency, suspending the rights of the citizens. Navin is a government officer who sees the Emergency as an opportunity to grow richer by serving in the government. Indu is oblivious to the horrors of Emergency at first but one day, she gets to see it first hand when she lands up at Delhi's Turkman Gate at a time when the police is brutally demolishing structures and killing innocent, unarmed men and women. In the madness that ensues, a couple gets killed and is branded as Naxalites. Indu comes across their children and she takes them under her care. This enrages Navin and he tells her repeatedly to oust the kids from 'his' house. Indu however choses to walk out of not just Navin's house but also the marriage. She comes in contact with revolutionaries and decides to protest against the government and its policies. How Indu goes ahead and the obstacles she has to face forms the rest of the film.
INDU SARKAR deserves praise for talking about a period that the younger generation might not know about. Unfortunately, the film, in order to play safe, puts a long disclaimer that claims that the film is 'completely fictional'. Not just that, the Prime Minister, who declares Emergency, is addressed just as Mummy (played by Supriya Vinod) and that too by her son who in turn is addressed as Chief (Neil Nitin Mukesh). And due to these play-safe attempts, the film fails to reach its full potential. On the positive side, the track of Indu commences well and her love story with Naveen makes for a nice watch. The Turkman Gate demolition and the sequence where Indu protests against the high-profile government event involving foreign delegates are well shot and leave a mark. But such scenes are few and far between. A song 'Chadhta Sooraj' is needlessly forced into the narrative at a crucial point and though the lyrics and picturisation are powerful, it could've been shorter in length.
Anil Pandey and Madhur Bhandarkar's story packs in too much in the film and at times one loses track of the ongoings. There are references to Jaiprakash and a sequence about RSS members' arrests but it doesn't add much to the story. Screenplay (Anil Pandey, Madhur Bhandarkar) should have been crisper and also braver for a better impact. Sanjay Chhel's dialogues are sharp and the poems mouthed by Indu are well worded.
Madhur Bhandarkar's direction is definitely better than in his last two films (HEROINE, CALENDAR GIRLS). He handles some portions very well and avoids some of the clichés that he is known for (characters sleeping with each other, drivers gossiping etc). But one wishes if he had reached to the level of a PAGE 3 or CHANDNI BAR because the film has the potential for it. It also needs to be said though that this is Madhur Bhandarkar's best work after CHANDNI BAR and PAGE 3.
Coming to performances, Kirti Kulhari is terrific and makes good use of this golden opportunity. This is no easy role but Kirti performs like a pro. The transformation of the shy, under-confident, demure Indu into an activist is nicely portrayed and doesn't seem sudden. With PINK last year and now INDU SARKAR, Kirti Kulhari definitely would be noticed more and talked more about. Tota Roy Chowdhury, who impressed in KAHAANI, gives a yet another fine performance. His dialogue delivery is impeccable. Neil Nitin Mukesh looks menacing and does a good job. Sayajeet Sharma (Om Nath) is effective. Sheeba Chadha (Meghla) delivers a wonderful performance. Anupam Kher (Nanaji Pradhan) is first-rate in his supporting role. Parvin Dabas (IB officer) is decent but gets very little scope. Ankur Vikal (Shivam) makes an impact with his character and performance. Manav Vij (Inspector Sodhi) is endearing. Sahni (Mohan Kapur) and Rajesh Sharma (Shukla) are okay. Rashmi Jha (Farzana)'s entry scene grabs eyeballs but after that she is wasted. Supriya Vinod looks ditto like Indira Gandhi but she is hardly there for around fifteen seconds.
Anu Malik's music is poor.
'Ye Awaaz Hai'
is the only song that suits the film's theme.
'Yeh Pal'
is relegated to the background.
'Chadhta Sooraj'
slows down the film while the much publicized song
'Dilli Ki Raat'
featuring Bappi Lahiri is missing from the film. Amar Mohile's background score is much better and gives the film a dramatic feel.
Devendra Murdeshwar's editing should have been crisper and sharp. The length of the film works against it. Keiko Nakahara's cinematography is satisfactory. Nitin Desai's production design is authentic.
On the whole, INDU SARKAR boasts of a captivating drama with post-interval portions packing a solid punch. At the box office, it's success will depend on the word of mouth from the audiences.
Click HERE to read the original article.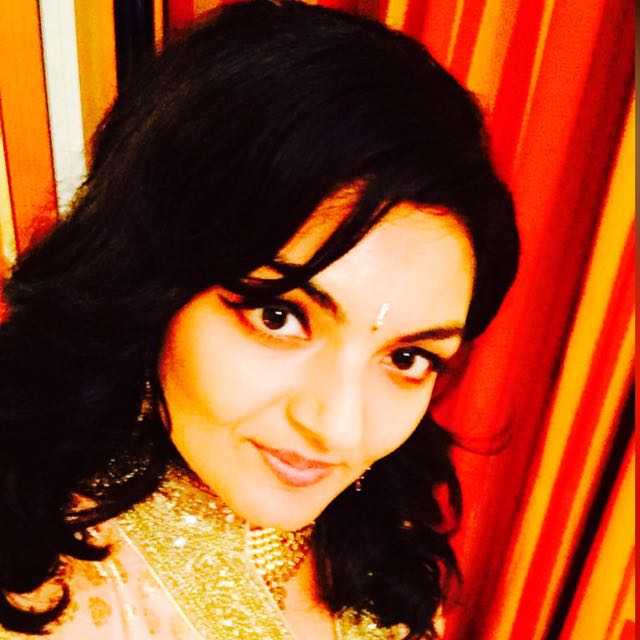 Vote for Shikha Dhingra For Mrs South Asia Canada 2017 by liking her Facebook page.


Loading ...