Tour guides are an important part of people's travel experience most of the times. A visit to a fascinating monument or tourist destination is incomplete if the guide doesn't give the required information and thereby enhance the experience. But have we ever paused to realize if the guide is actually enjoying his job? Yes they do, most of us would argue. After all, getting a chance to visit some of the best places of the city on a daily basis is a dream job. But by visiting the same place again and again, does the charm remain for the guide? What if the guide himself is lost and needs guidance? JAB HARRY MET SEJAL attempts to tell the story of one such guide and his predicament. So are audiences able to relate with the guide or does the entire experience turns out to be boring, let's analyse.
JAB HARRY MET SEJAL is a story of a bored tourist guide whose life takes a turn thanks to a spunky tourist. Harry (Shah Rukh Khan) takes visitors on a tour across several European countries. He's a bit aloof, rude and finds it difficult to maintain long lasting relationships. Sejal (Anushka Sharma) is a tourist who has taken the services of Harry along with her entire family. She gets engaged during the trip to Rupen (Kavi Shastri). Unfortunately, her engagement ring gets lost and she refuses to go back to Mumbai until she finds it. She compels Harry to help her find the ring and he agrees to do so reluctantly. How Harry and Sejal discover each other and also themselves during the course of their 'mission' forms the rest of the film.
JAB HARRY MET SEJAL begins on a swift pace. No time is wasted in explaining Harry's life – his enthusiasm as a guide, his moments of loneliness when no one is watching and his troubled relations with women are well explained in a few minutes in the song 'Safar'. Sejal is also introduced in no time and the fun begins as they try to find the misplaced ring. The humour comes out very well and the first half moves at a breezy pace. The sequence where Sejal gets into trouble in a Prague bar and the scene thereafter stands out as the best and most exciting portion of the first half. The song 'Hawayein' is also played at a poignant and sweet point of the film minutes before the intermission. Post-intermission, the film becomes a drag. The makers seem confused as the narrative gets chaotic. The twist in the tale, related to the ring, might come across as stupid or unfair by a section of audience. At one point, one wonders where exactly the film is heading to. The finale also has a twist but this one is better than the first. The film ends on a predictable, clichéd note.
Imtiaz Ali's story is weak and gives a deja vu of some of the prominent love stories of Shah Rukh Khan. Imtiaz Ali's screenplay is faulty and rather inconsistent. Some sequences are deftly handled and bring out the emotions. Watch out for the sequence where Harry innocently asks Sejal for a hug. But there's not much of a backstory provided. What prompted Harry to leave his village and what exactly was his equation with his family? Why did he never return back to his 'pind'? Harry getting overwhelmed in the church and crying seems bizarre. Same goes for him crying out the name of the girl in the echo sequence. Even Sejal's actions seem unjustified. The manner in which she pretends to be Harry's girlfriend and is vying for his attention and praises from him don't make the intended impact. It's also bewildering how Sejal's family members leave her alone in Europe and they don't seem too worried about her. Nobody decides to cancel their return journey to Mumbai for Sejal's sake and she is left on her own. Moreover, it is revealed that Harry is a man with loose character who has been caught getting physical with his clients. In fact, he was to get deport after one more such case. Yet, Harry's bosses have no qualms when such a high-profile client like Sejal is left at his mercy. Imtiaz Ali's dialogues however are straight out of life and yet well-worded.
Imtiaz Ali's direction, just like the script, is also a bit shaky. Known for handling films like JAB WE MET, LOVE AAJ KAL, ROCKSTAR and HIGHWAY, the writer-filmmaker doesn't seem to be in complete form.
Performances are wonderful. Shah Rukh Khan looks dashing and performance-wise, he is good. He brings out the angst beautifully without going overboard. Also, the trademark sarcasm that he nailed in KABHI ALVIDA NAA KEHNA and KAL HO NAA HO is brought out here in few scenes and it works very well. However, some of his Punjabi dialogues are difficult to comprehend. Anushka Sharma is on another level altogether in this film. She gets into the skin of her character and her performance makes one smile, guffaw and even move viewers, as and when required. Chandan Roy Sanyal (Gas) has a miniscule role. Aru K Verma (Mayank) has a crucial part and is quite decent. Evelyn Sharma (Mayank's fiance) doesn't get much scope.
Pritam Chakraborty's music is a mix of some great and average tracks.
'Radha'
is definitely the best song of the lot, especially for the way it's shot and placed.
'Hawayein'
is the next best and again, it's placed at a beautiful moment in the film.
'Safar'
serves as a nice introductory track.
'Beech Beech Mein'
and
'Raula
' don't make the desired impact.
'Phurrr'
is relegated to the background and could have been done away with.
'Butterfly'
is foot-tapping, played during end credits. Hitesh Sonik's background score is in sync with the film's mood.
K U Mohanan's cinematography is stunning. The locales of Europe and its bylanes are very well captured. Aarti Bajaj's editing could have crisper and smooth. The way the song 'Beech Beech Mein' begins all of a sudden immediately after the intermission confuses audience.
On the whole, JAB HARRY MET SEJAL has its moments. But the film is riddled with cliches and flaws that takes the film down, thanks to the poor script. At the box office, the film might have a good weekend but will struggle in the weekdays and in Week 2.
Click HERE to read the original article.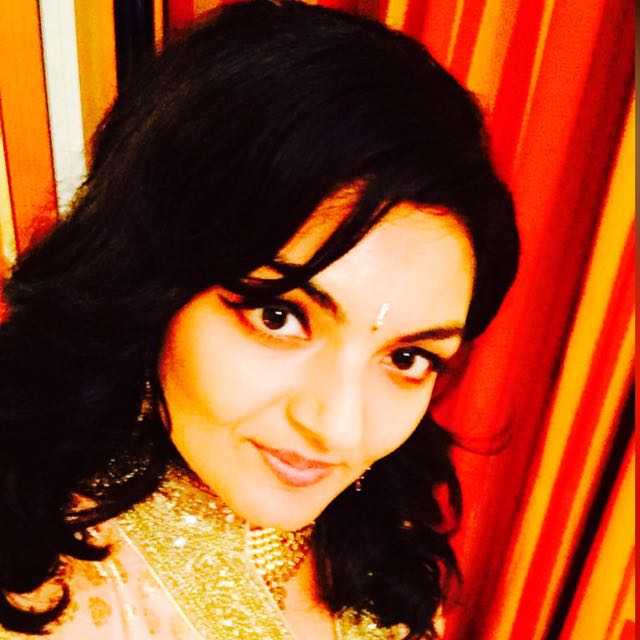 Vote for Shikha Dhingra For Mrs South Asia Canada 2017 by liking her Facebook page.


Loading ...