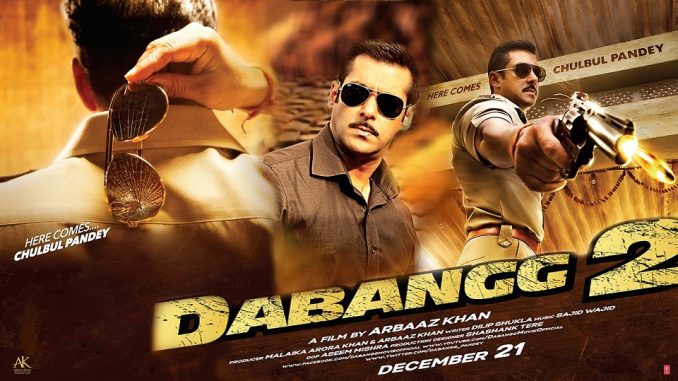 DVD Review
Dabangg 2 out on DVD!
Cast: Salman Khan, Sonakshi Sinha, Prakash Raj, Vinod Khanna, Arbaaz Khan
Directed By: Arbaaz Khan
DVD: Eros International
Review By: Faisal Saif
Ratings: * * * 1/2
The most appreciated and awaited movie of 2012 is out on DVD now. Eros International has released Salman Khan's most expensive extravaganza on Home Entertainment. The DVD is presented on Anamorphic-Dual Layer with English and Arabic subtitles carried on all (NTSC) Region.
Dabangg 2 tells the story of Chulbul Pandey 9Salman Khan) who moves to Kanpur with his wife Rajjo (Sonakshi Sinha) and his father Pandeyji Sr (Vinod Khanna) and brother Makkhi (Arbaaz Khan). The moment Chulbul reaches Kanpur, He gets into tough-conflict with Baccha Bhaiyya (Prakash Raj). Baccha Bhaiyya is a criminal and a politician too. Bachcha Bhaiyya is scary. He has two brother's named Chunni (Nikitin Dheer) and Gainda (Deepak Dobriyal). Things take a turn for worse when Chulbul Pandey kills Gainda. A volcano erupts and a Battle takes place. A Battle between Chulbul Pandey and Bachcha Bhaiyya.
Get yourself geared up to bring home your favorite Salman Khan a.k.a Chulbul Pandey and enjoy his punches on 5.1 Dolby Surround system. An absolute recommendation for your Family Viewing!!!