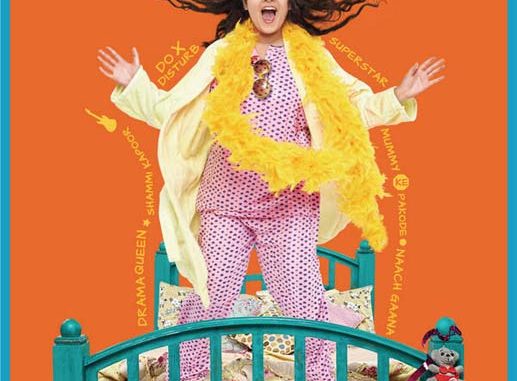 Produced by Karan Johar and Directed by Sonam Nair, Gippi is about an overweight 13 year old girl who hates the idea of Dieting. The makers apparently took auditions to find this Delhi-Based Riya Vij who fits the character of Gippi. Going by the film's trailer, Riya Vij has done full justice to her part.
The film is a first ever Kid's film from the house of Dharma Productions and is all set to release this May 10th. Karan Johar who is already busy with 'Yeh Jawaani Hai Diwani' is going all the way to promote Gippi. The maker earlier roped in his 'In-House' stars such as Varun Dhawan, Imran Khan, Siddharth Malhotra, Alia Bhatt, Parineeti Chopra and Arjun Kapoor for the Trailer Promotions of the film.
The Trailer says Gippi to be this year's first Feel-Good film, Well the Trailer of the film is no doubt very unique and compelling along with eye-catching performance by Riya Vij. But it's May 10th that will decide the fate of this gutsy non-star cast film.
Official YouTube Trailer Link Of Gippi
===========================
http://www.youtube.com/watch?v=N-G-XGG7xno