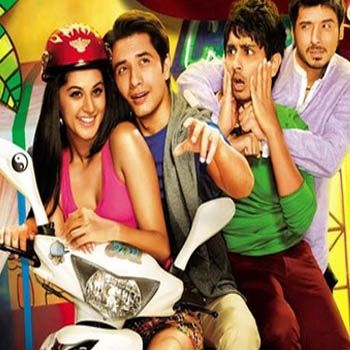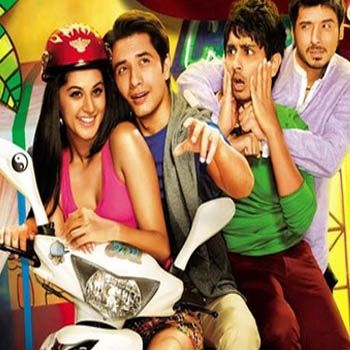 Now-a-days directors of bollywood movies are trying their best to direct the most comedy movies. Every weekend, new movie is released with some new and unique fun and entertainment. At present, the ultimate purpose of all movies is to entertain public and make them laugh where
Chashme Baddoor
succeeds well.
Comedy king David Dhawan
did justice with the remake of Chashme Baddoor. Through this movie, he clearly demonstrated the lovely days of boys whistling at girls at bus stop. This film has some funny, interesting and mischievous scenes.
Chashme Baddoor has emerged as the biggest hit of 2013. This is a bollywood adult comedy film directed by David Dhawan. Chashme Baddoor of 2013 is a remake of film of eighties. Chashme baddoor remake comes as a pleasantly surprising tale from the house of Dhawans that is abundant in humor and not slapstick buffoonery. David Dhawan a bollywood king of comedy is back now to recreate the magic of an old tale with his latest release Chashme Baddoor. Chashme Baddoor was released on 5th April 2013. This is a high budget film of 2013 crossing the count of twenty crore.
The story of Chashme Baddoor is based upon friendship of three close friends named Jai, Sidharth and Omi. Three of them are also roommate. The role of Sid is played by Ali Zafar who is a well known Pakistani singer and actor. Siddharth is playing the role of Jai, Divyendu Sharma of Omi and Tapsee Pannu is playing the role of Seema.
They are playing leading roles in this film. Ali Zafar is looking good and has performed a pretty decent job as a leading role in this film. In addition, he also showed his singing skill in this film by singing a song "Dhichkyaaoon". While the performance of
Siddharth and Divyendo Sharma
in this film is also just mind blowing, Divyendo Sharma is awesome and it seems so fluent and natural when he delivers cheesy poetry in funny style. The scenes and entertainment in this film are hilarious. On the other hand, Tapsee Pannu also looking cute and does her part well in the movie.
Chashme Baddoor is a comedy movie full of cheesy poetry, slapstick and exaggerated situation. This film has some entertaining events and some good jokes. The songs of this movie are related to almost all friends and their fun which they made altogether. "Har ak friend kameena hota hai" is the strongest track of movie. This is a popular movie of not only of India but also of Pakistan. As per box office reports, the movie has collected 19crore on the first weekend in India.
However, there are also many critiques on this movie. Many of jokes in movie were bold and sexist too. Like all other Bollywood movies, woman is objectified in this movie. If we compare this movie with Chashme Baddoor of eighties, then it will be disappointment for fans of old Chashme baddoor. One thing more, music of this film is just okay so be warned.
Click HERE to read more from Fashion Central.