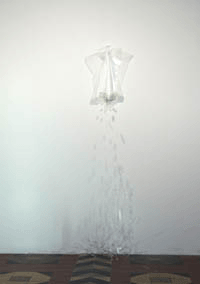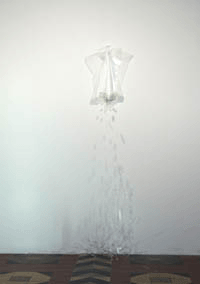 "I hope everyone is very well?" he chimed in via email.
Woodeson admits to having a great month. He has been working on some new works and enjoying some very positive feedback from a great feature on Creative Reviews blog, here's what they said:
http://www.creativereview.co.uk/cr-blog/2012/may/ben-woodeson
In addition to which he has updated his web site with quite a lot of recent reviews:
http://woodeson.co.uk/pages/review.html
He has also working in two London shows that open next week, one on Monday and one on Wednesday. He is hoping to see more people come out to his show.
"Pink Does Not Exist" at Flat C a new project space in London's Stoke Newington and runs from 19 May to 2 June. Curated by writer and curator Crystal Bennes the exhibition includes Ross Sutherland, Freddy Tuppen, Trevor Kiernander, Catherine Hyland, Henrietta Williams, Nick Love, Ben Woodeson and Gregory Sale.
Pink Does Not Exist PV is 18.30 – 20.30 on Monday 21/05
Please note that you need to phone or email to arrange a visit and to obtain the address. T: 07966586581 or E: hello@flatclondon.co.uk
More information is on the project web site: http://www.flatclondon.co.uk/current-exhibitio/
Here is Crystal's web site: http://crystalbennes.com/
Then on Wednesday 23/05 he has work in Play/Game/Place/State a group show curated by Day + Gluckman at Collyer Bristow Gallery in Holborn.
Artists include George Charman, Laura Cooper, Leo Fitzmaurice, Kathleen Herbert, Evy Jokhova, Chloë Østmo, Emily Speed and Ben Woodeson
The PV is 18.00 – 20.00 Collyer Bristow Gallery, 4 Bedford Row, London WC1R 4TF. More information and a map is here:
http://www.collyerbristow.com/Default.aspx?sID=838&pID=1
http://www.dayandgluckman.co.uk/
Since last August he has been one of the residents at The Florence Trust, the end of year exhibition opens on the 5th July (info to follow) and will be an excellent show, but in the meantime the application deadline is the 29th May. Woodeson strongly recommends that interested artists check it out, at this link: http://www.florencetrust.org/
Look for more updates on his website, http://www.woodeson.co.uk
Paul Collins, author of Mack Dunstan's Inferno / Mystery of Everyman's Way
Contact him on: http://www.facebook.com/#!/authorpaulcollins