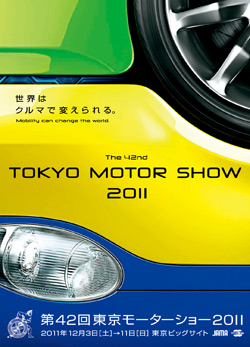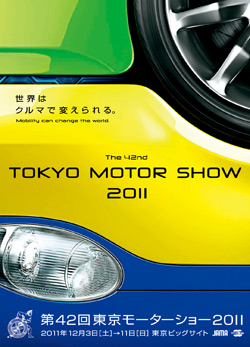 One of the final auto shows every year, the Tokyo Motor Show is one of the biggest shows for the Asian auto manufacturers. Companies like Subaru and Toyota even held off on official unveils of two highly anticipated cars this year until they can be shown at the Tokyo Motor Show.
In its 42nd iteration, the show this year focuses on the theme of "Mobility can change the world." This is also the first time in 24 years that the show is returning to Tokyo. Occupying over 378,000 sq. ft. the 2011 Tokyo Motor Show is housed in the Tokyo Big Sight exhibition complex. This massive show venue sits on the banks of Tokyo Bay and is minutes from the heart of the city centre.
This year's show features 15 Japanese automobile brands, alongside 25 foreign marques. In addition to passenger cars, the show plays host to a large number of commercial vehicles, motorcycles, and what the Japanese call 'Carrozzeria' (custom built mobility machines by one-off manufacturers that are usually not cars or bikes, but something in between.)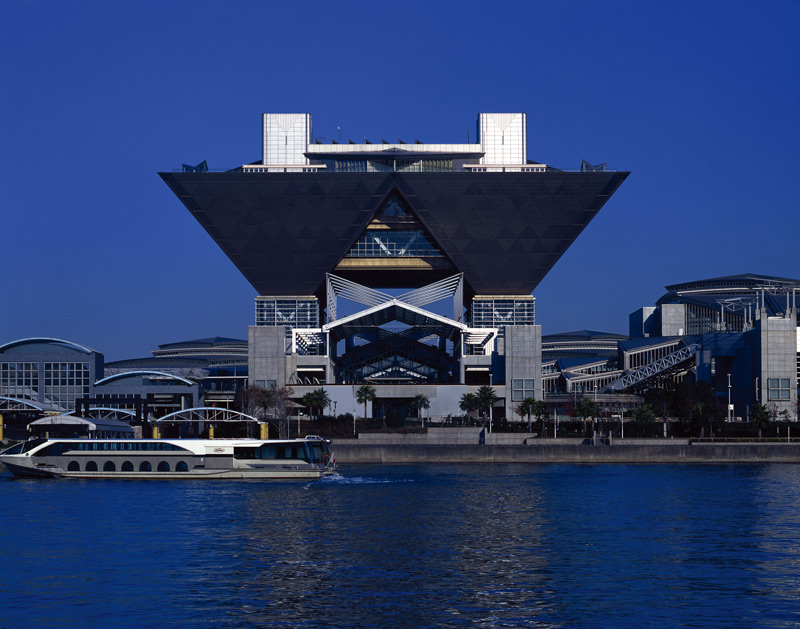 Noted as a hotbed for concept vehicles, and future technology, the 2011 Tokyo Motor Show delivers on all its focal points without compromise.
There are a total of 53 world premiers being exhibited at the show this year. They include 27 passenger cars, 3 commercial vehicles, 14 motorcycles, 5 Carrozzerias, and 4 vehicle bodies. We take a closer look at a few very interesting show exhibits here.
Amongst this year's event features is a project named "SMART MOBILITY CITY 2011". The project highlights next generation transportation technology within the construct of intelligent communities and infrastructure.
A wide range of industries collaborated in the creation of the SMART MOBILITY CITY 2011 project, including energy, environment, education, communications, and automotive bringing the number of companies and organizations involved in this project to 35.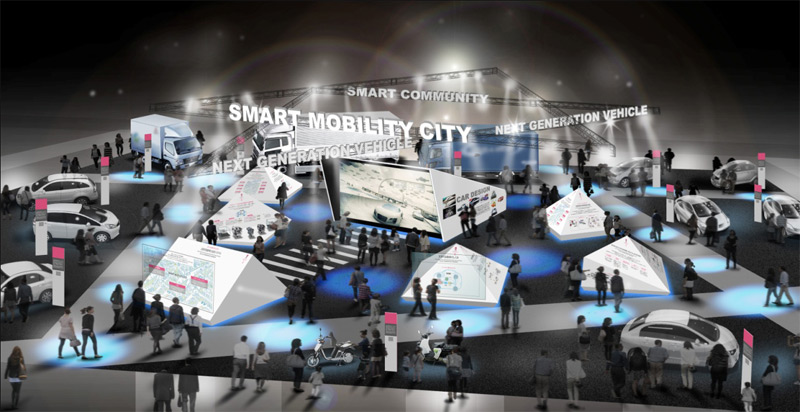 On display will be next generation automobiles with test rides for the public, automatic driving demonstrations, a couple of exhibits themed on smart communities, visual explorations of mobility in 2040 to 2050, and advanced technology seminars for specialists, amongst others. Although the project focuses on Japan's future auto strategies, the concepts and ideas expressed here will find its way in to tomorrow's social mobility systems the world over.
The 2011 Tokyo Motor Show also features car test rides where members of the public can experience rides in the latest automobiles while being accompanied by members of the Automotive Journalists Association of Japan. It is unlikely that the public have ever done test rides with journalists here in North America, and it speaks to the differences in culture between our societies.
In addition to car test rides, there are also motorcycle test rides available to the public. With a much larger portion of the public riding motorcycles in Japan – and most parts of Asia – it is quite common to have demo rides such as this in auto shows in this part of the world. Yamaha will also be offering test rides of their new electricity-assisted bicycles alongside the motorcycle test rides; a sure bonus for show attendees.

In a further nod to Japanese Automobile Journalists, the 2011 Tokyo Motor Show offers guided tours of the show by these professionals. Requiring advance registration and an additional fee, these exclusive tours are a great way for the general public to take in show highlights from the perspective of industry specialists.
On the lighter side of things, the show includes a video gaming section set up by Sony for the PS3 gaming console promoting their Gran Turismo racing franchise. The Gran Turismo area includes gaming stations that are set up as virtual driving machines where show goers can drive their favourite cars while being shaken to their core in moving seats.
Ensuring that children are occupied is an integral part of any truly public event. The Tokyo Motor Show this year covers this with a number of kid friendly attractions and activities including a large model and toy car display by Tomica Toys and a soap box racing car derby amongst a host of other activities.
With a focus on future mobility solutions and its integration in to existing social infrastructure, the 2011 Tokyo Motor Show stays true to what it's known for: being a hot bed for future transportation concepts and ideas. By integrating aspects of environment, safety, and energy, the show brings alive this year's theme of "Mobility can change the world."
The 2011 Tokyo Motor Show is open to the public from December 3rd to the 11th.
Photographs courtesy of Japan Automobile Manufacturers Association.