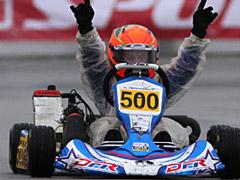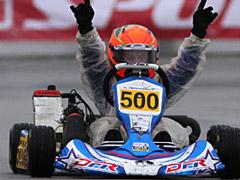 The Bay Street Grand Prix – a kart-racing extravaganza for Toronto's top executives – has reached its goal of raising more than $400,000 for Sunnybrook's Women & Babies Program.
"We're so grateful for everyone who put the pedal to the metal today in support of our state-of-the-art Women & Babies Program," says Dr. Barry McLellan, president and CEO of Sunnybrook Health Sciences Centre. "Our goal is to invent the future of health care for the province's tiniest patients, and events such as the Bay Street Grand Prix are helping us race toward that finish line."
Spearheaded by philanthropists Andrew and Cathy DeFrancesco, the Bay Street Grand Prix saw some of Toronto's top executives go head-to-head to satisfy their need for speed. The event also featured a VIP dinner and after-party with performances by international hip hop star Flo Rida and Canadian pop sensation Mia Martina at the Liberty Grand.
Private support through events such as the Bay Street Grand Prix is key to Sunnybrook's success, says Dr. Jon S. Dellandrea, Sunnybrook Foundation's president and CEO.
"Private support is essential if we're to continue providing the highest level care possible for our patients," he says. "The DeFrancesco family understands that, and we are grateful for their longtime and continued support of our Women & Babies Program."