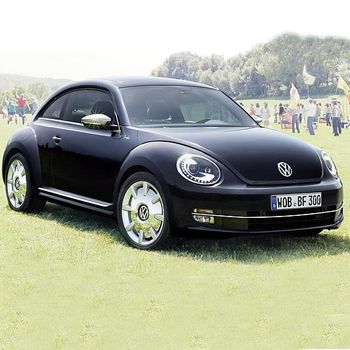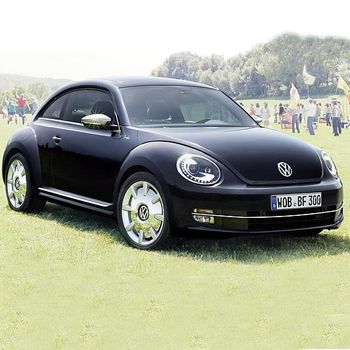 Finally
Beetle-Fender
fans in the U.S. can plan their special X-mas purchase as Volkswagen has announced U.S. pricing for the new 2013 Beetle Fender Edition. The car is all set to hit the U.S.
shore in November to woo all Fender as well as Beetle fans. Offered in two engine variants, the base model sports a $24,440 price tag with the manual gearbox.
The one with the automatic gear box will just cost $1,100 more at $25,540. By boosting the power to 200-horsepower, the 2.0-liter TSI Turbo model will be up for $28,130 (manual version) and $29,200 for the DSG-equipped model.
Fitted with a Fender Premium Audio System head unit and a sound system that consists of a 10-channel amplifier sending 400 watts of music power to four Fender Deluxe tweeters, two Fender Twin speakers, two Fender rear speakers, and one Fender Bassman subwoofer, the U.S. bound Fendi Beetle will ride in with a Deep Black Pearl Metallic paint job.
The seats in the Turbo model are upholstered in V-Tex leatherette with exclusive cloth inserts. The special edition Beetle also pays tribute to Fender by painting the dashboard in Fender's iconic sunburst-patterned trim.
This is the same pattern that is used on their guitars in real wood. Fender badges add the finishing touch to this soon-to-be-seen-in-the-U.S. 2013 Beetle Fender Edition
– MenzMag
Click HERE to read more from Fashion Central.