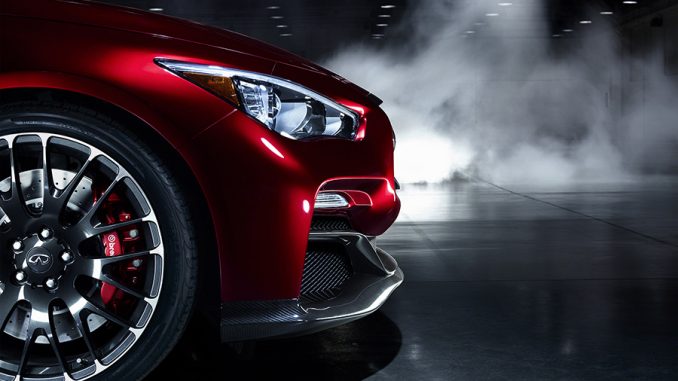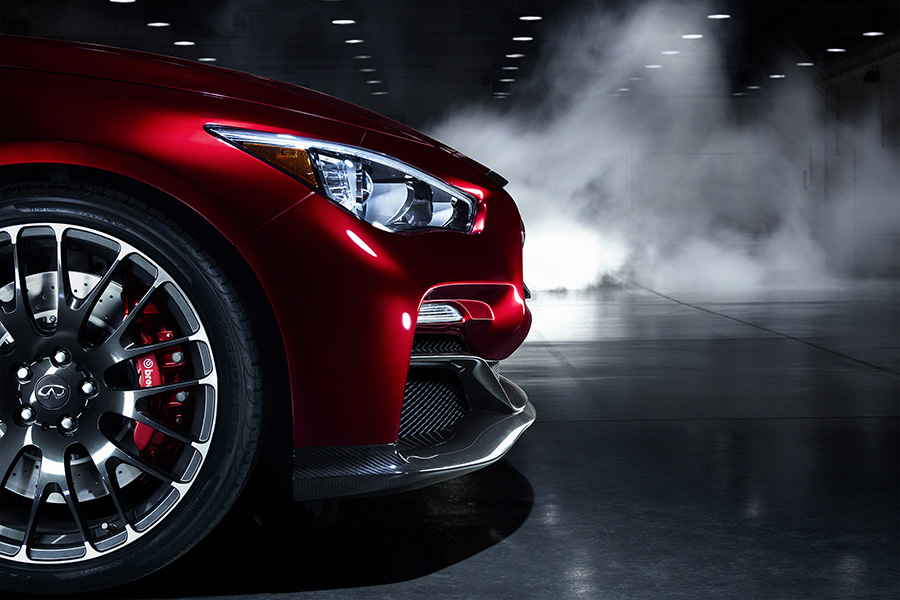 During the
January show in Detroit
this year Infiniti wowed with the Eau Rouge concept car. The satin red painted concept, built around the
new Q50
, was created as an extension of Infiniti's strong Formula 1 presence. The Eau Rouge featured everything from a lowered ride height to carbon fibre aero components to flared fenders and the obligatory-for-a-concept big wheels. We saw it all, except for what's under the hood.
At the 2014 Geneva Motor Show, Infiniti has just announced that the heart of the Eau Rouge concept will be 3.8L twin-turbocharged V6.
Sound familiar? Because it's the powerplant from the current Nissan GT-R. In the Eau Rouge the motor makes 560 hp and 443 lb-ft of torque, that's 15 hp more than the GT-R while sacrificing 20 lb-ft of torque.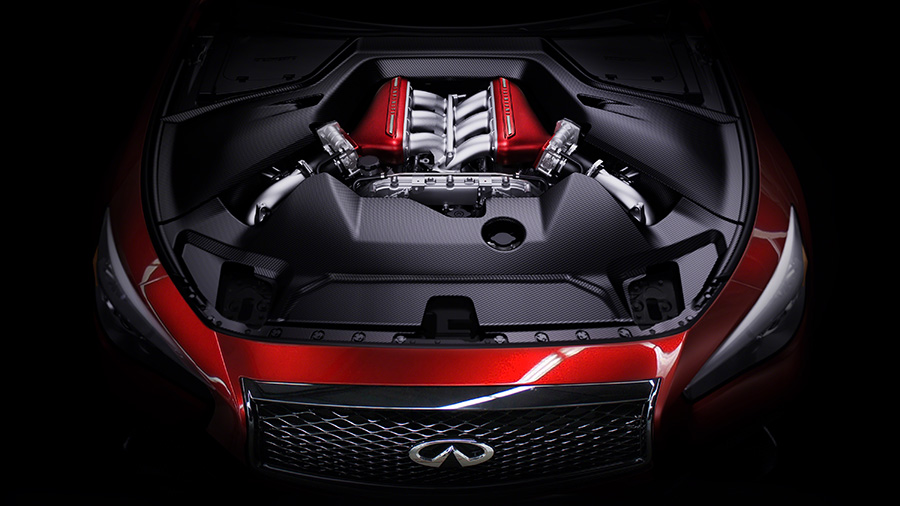 Want to know what this powerplant in this car sounds like? Jump to the bottom of the article.
The horsepower figures out of the Eau Rouge are exactly what Infiniti president Johan de Nysschen talked about during the Detroit reveal of the concept. He claimed that the car would have over 500 hp when it comes in to production. Torque figures however are a bit shy of what was discussed then, 600 + lb-ft of torque would've been nice but was definite overkill.
Infiniti predicts the Eau Rouge will manage the 0 to 60 bit in less than 4 seconds and continue up to a top speed close to 180 mph (290 km/h).
All this power goes to the wheels through a 7-speed automatic gearbox and a four-wheel drive system shared with the GT-R.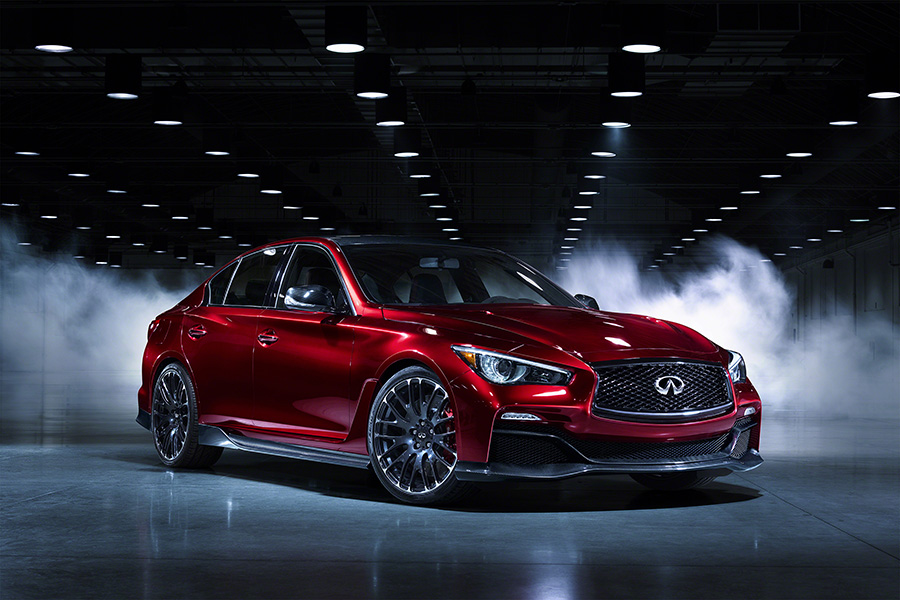 Infiniti is yet to confirm if the Eau Rouge will actually go in to production, but what we see on the floor of the Geneva Motor Show today looks and sounds like it is very much ready for the dealer showroom tomorrow.
Images courtesy of Infiniti
Kanishka Sonnadara can be reached by email at kanishka[at]oyetimes.com or on Twitter @autoKsS