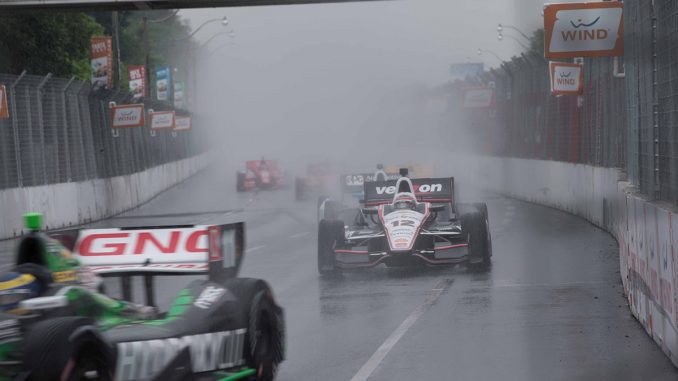 This article was last updated on April 16, 2022
Canada:

Oye! Times readers Get FREE $30 to spend on Amazon, Walmart…
USA:

Oye! Times readers Get FREE $30 to spend on Amazon, Walmart…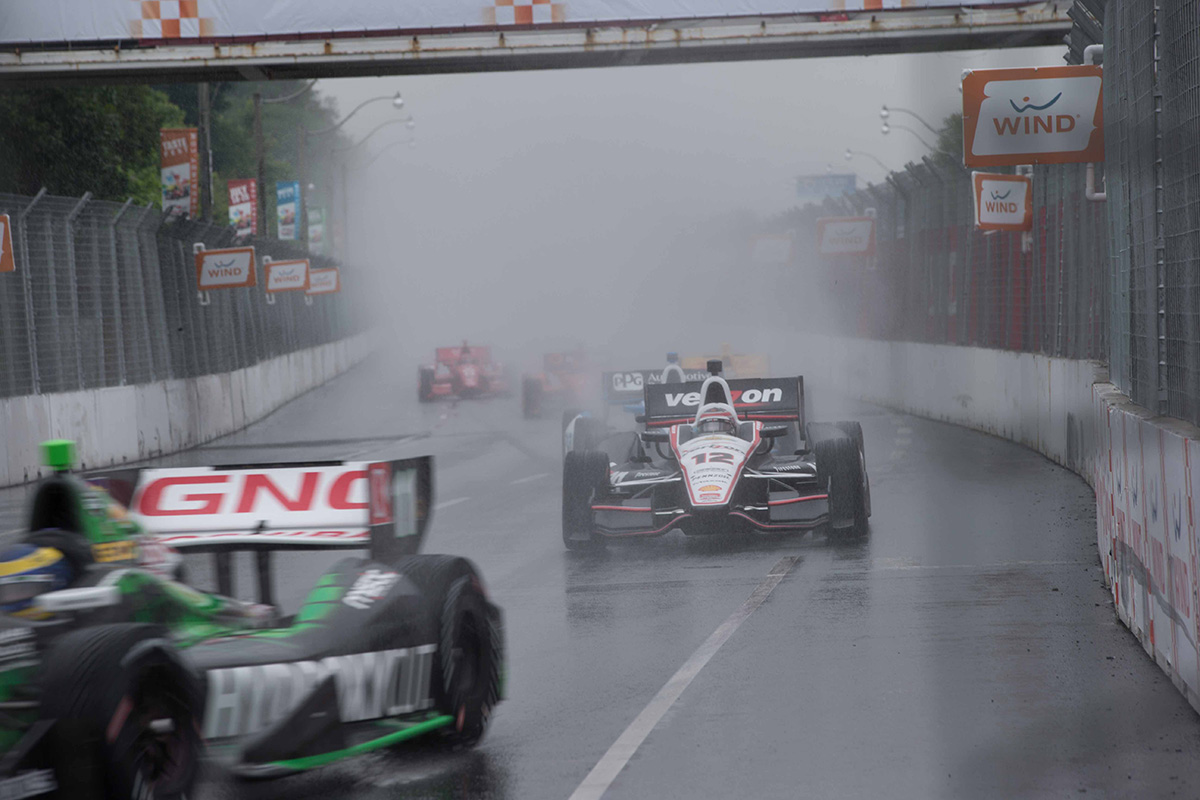 Saturday started off sunny and beautiful by the lake in downtown Toronto at the Honda Indy. By the time IndyCar series' Race 1 of the double-header set off however, rain was imminent, within minutes there were flags, delays, a restart and finally a decision to postpone the race for Sunday.
Before the scheduled 3:45pm start of the first IndyCar race, the 2.82 km Toronto road course played host to the Porsche GT3 Cup Challenge qualifiers and Race 1, Indy Lights practice, Formula 1600 Race 1, IndyCar qualifiers, Pirelli World Challenge Race 1 and the first race of the Formula Off-road Trucks.
Sebastien Bourdais in the number 11 car earned himself pole position during the qualifying race earlier in the day. Hometown favourite James Hinchcliffe will be starting in the 9th position for Race 1 which will now take place on Sunday.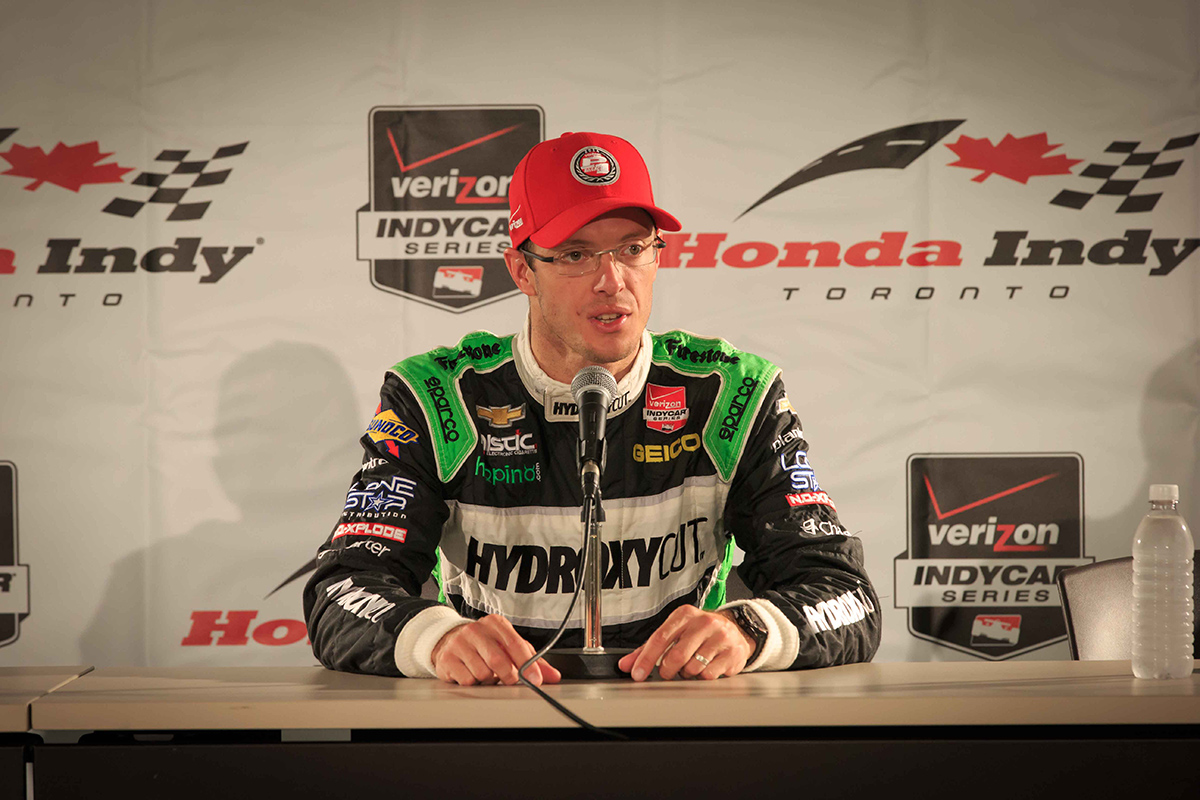 There are now two 65-lap races on the last day of the double-header weekend, a two-wide rolling start for Race 1 at 10:30am (ET) and a standing start for the 4:15pm (ET) Race 2.
Starting positions for Race 2 will be determined by overall season entrant points instead of being contested in a qualifying race. Purely on points, Helio Castroneves will be starting in pole position for Race 2. "Obviously, we all wanted to get the race in today, but this was the correct call," said Castroneves, who qualified third in the No. 3 PPG Team Penske car. "We really tried to start the race but it was clear that we were going to wreck a lot of cars."
Honda Indy Toronto president Charlie Johnstone said that all Race 1-only tickets would be honoured July 20. Spectators can exchange tickets at a kiosk at entrances. A driver autograph session will be held from 1:30-2 p.m. in the Verizon IndyCar Series paddock.
The postponement creates the first same-day doubleheader since June 28, 1981, at the 2.44 km Atlanta Motor Speedway when Rick Mears swept the Kraco Twin 125s under CART sanction. A Verizon IndyCar Series twinbill of shortened race distances was contested at Texas Motor Speedway on June 11, 2011. Dario Franchitti and Power were the winners of the 114-lap Firestone Twin 275.
After a 2-hour, 30-minute delay from the scheduled start, INDYCAR officials and the event owner group made the decision to wait for a more favourable weather forecast on Sunday, July 20.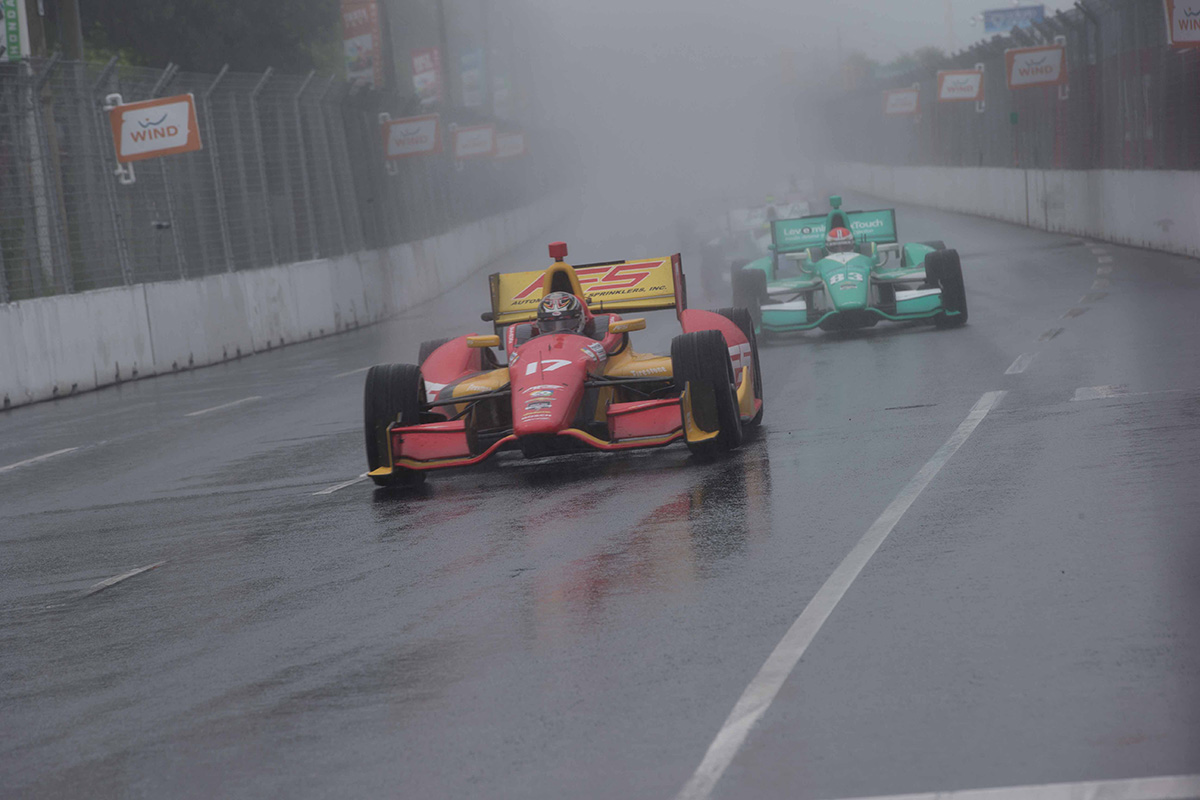 "I think it would have been crazy to start the race," INDYCAR president of competition and operations Derrick Walker said. "It didn't look like a lot of water but when you get out there and look it was more than enough. The other factor that happens here is you get a lot of oils coming out, when it comes out on the blacktop. It's quite slippery and there's a lot of water. Racing in the rain is great but we had to think of the safety of our drivers and fans.
"What do we want, good racing or be gladiators? We want to put on a good show."
It's the first Verizon IndyCar Series race postponed because of inclement weather since Sao Paulo in 2011, when 15 laps were run. The remaining laps were completed the next day. The 2010 season opener in St. Petersburg, Fla., was postponed before getting the green flag to the next day. Races at Barber Motorsports Park, Houston and Iowa Speedway have been impacted by rain this season.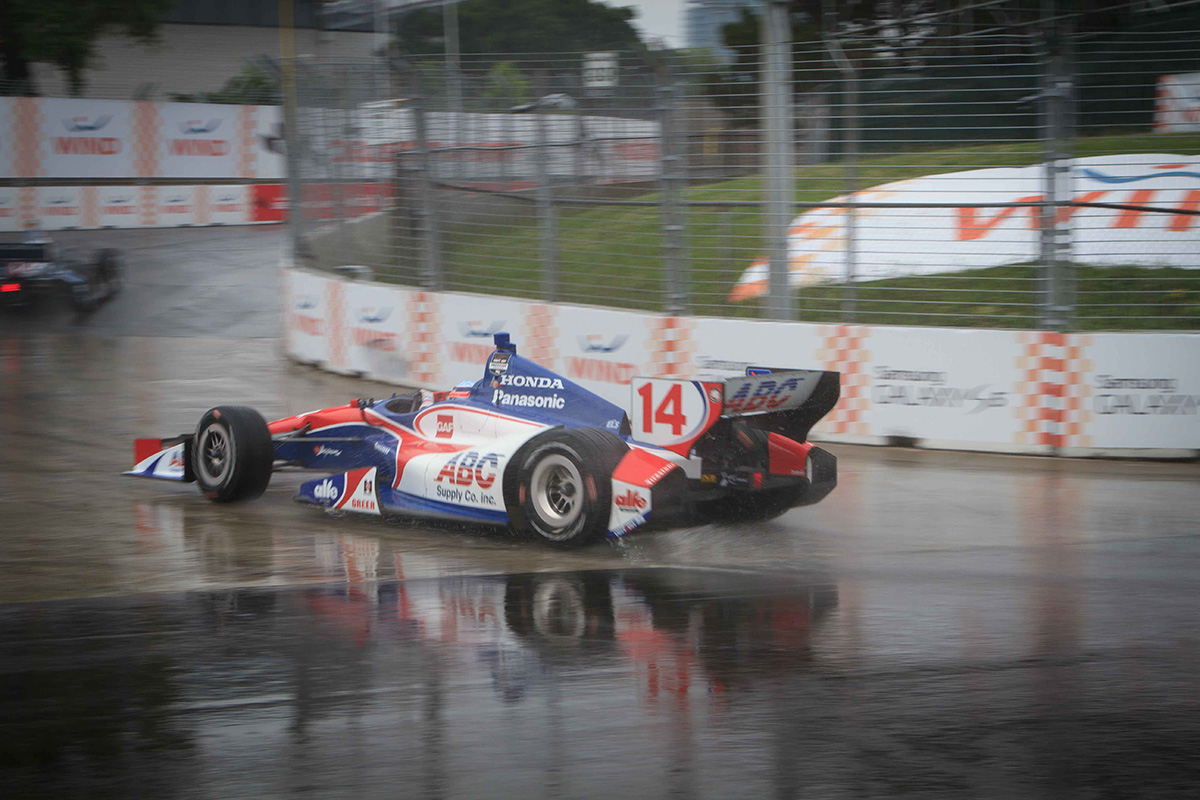 The Race Director declared a wet start 60 minutes before the command to start engines because of persistent light rain that created puddling. The standing start was scrapped in favour of a single-file rolling start.
The 23-car field made several warm-up laps before the Race Director declared a red flag and cars returned to pit lane because of poor visibility and slippery conditions.
"They can race in the rain, but it's once they get up to speed and the spray. You can't see anything and it would be mayhem," said team owner Michael Andretti, who won seven times at Toronto.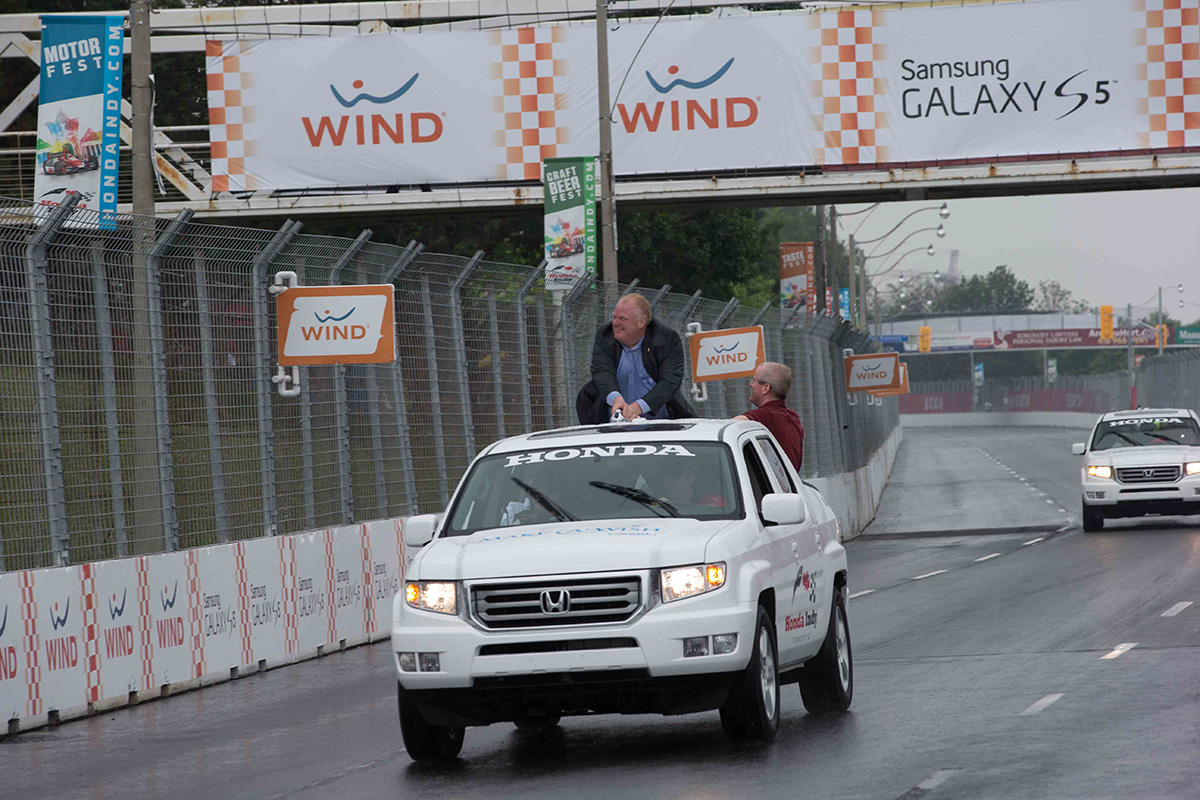 Photography by JP Dhanoa.
Kanishka Sonnadara can be reached by email at kanishka[at]oyetimes.com or on Twitter @autoKsS
You can publish this article on your website as long as you provide a link back to this page.