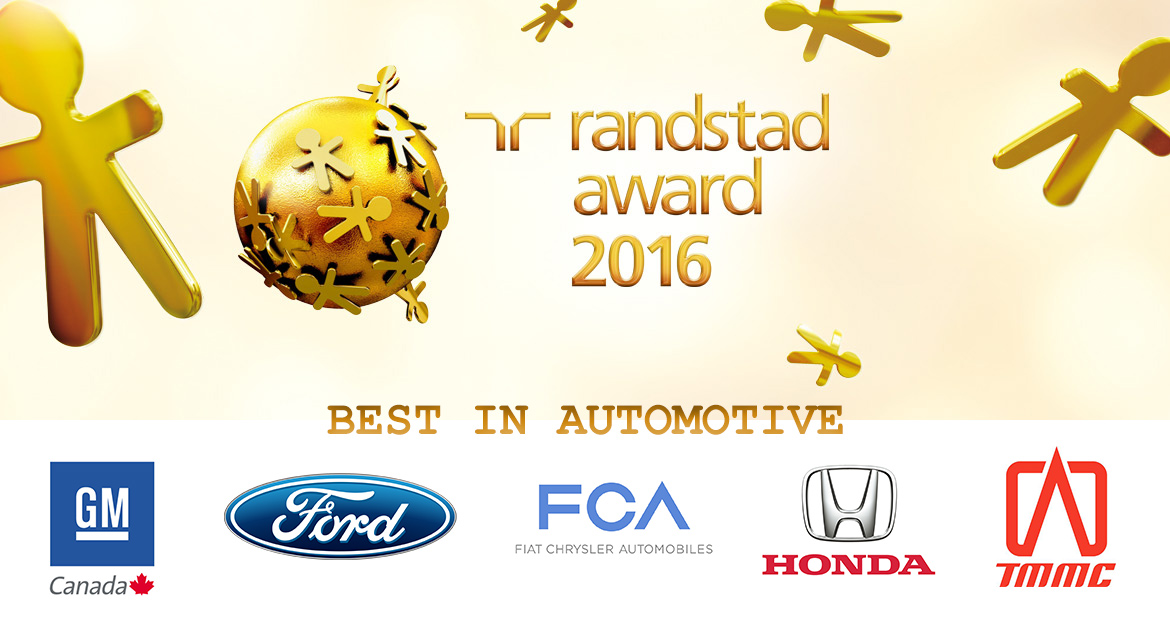 Both Toyota and Honda make it into the top 20 best auto companies to work for in Canada according to a recent survey.
We've all imagined what it must be like to work for an automaker. But what is it really like to work for Canada's largest auto brands? Well, we get glimpse through the looking glass that is the 2016 Randstand Awards.
Toyota's Canadian manufacturing division takes the highest spot for an auto company as the 12th best company to work for in Canada. Honda Canada Inc. meanwhile comes in at 19th. Not far behind, Ford sits in the 23rd spot. General Motors makes the list in spot 42 and Fiat Chrysler (FCA) sits at number 69.
The awards were based on surveying approximately 9,500 respondents representing 150 of the largest companies in Canada that employed at least 1,000 people.
Here's the full list of automotive companies that made the cut for the 2016 awards with a few non-automotive companies thrown in for reference.
– #3 Air Canada
– #12 Toyota Motor Manufacturing Canada (was 12th in 2015, did not make top 20 in 2014)
– #19 Honda Canada Inc. (was 11th in 2015 and 2014)
– #23 Ford Motor Company of Canada, Limited
– #32 Magna International Inc.
– #42 General Motors of Canada Limited (Chevrolet, Buick, GMC, Cadillac)
– #60 Canadian Tire Corporation, Limited (Canadian Tire)
– #69 FCA Canada (Chrysler Canada)
– #149 McDonald's Restaurants Of Canada Limited
The study commissioned by staffing, recruitment and HR Services company Randstand was conducted by the ICMA Group between September and December 2015.
Keep in mind that only the very largest (1,000+ employees) companies were eligible for this survey, so if you don't see a particular auto brand on this list that you think is a great place to work, it doesn't mean they aren't any good, just that their Canadian operations aren't very large.