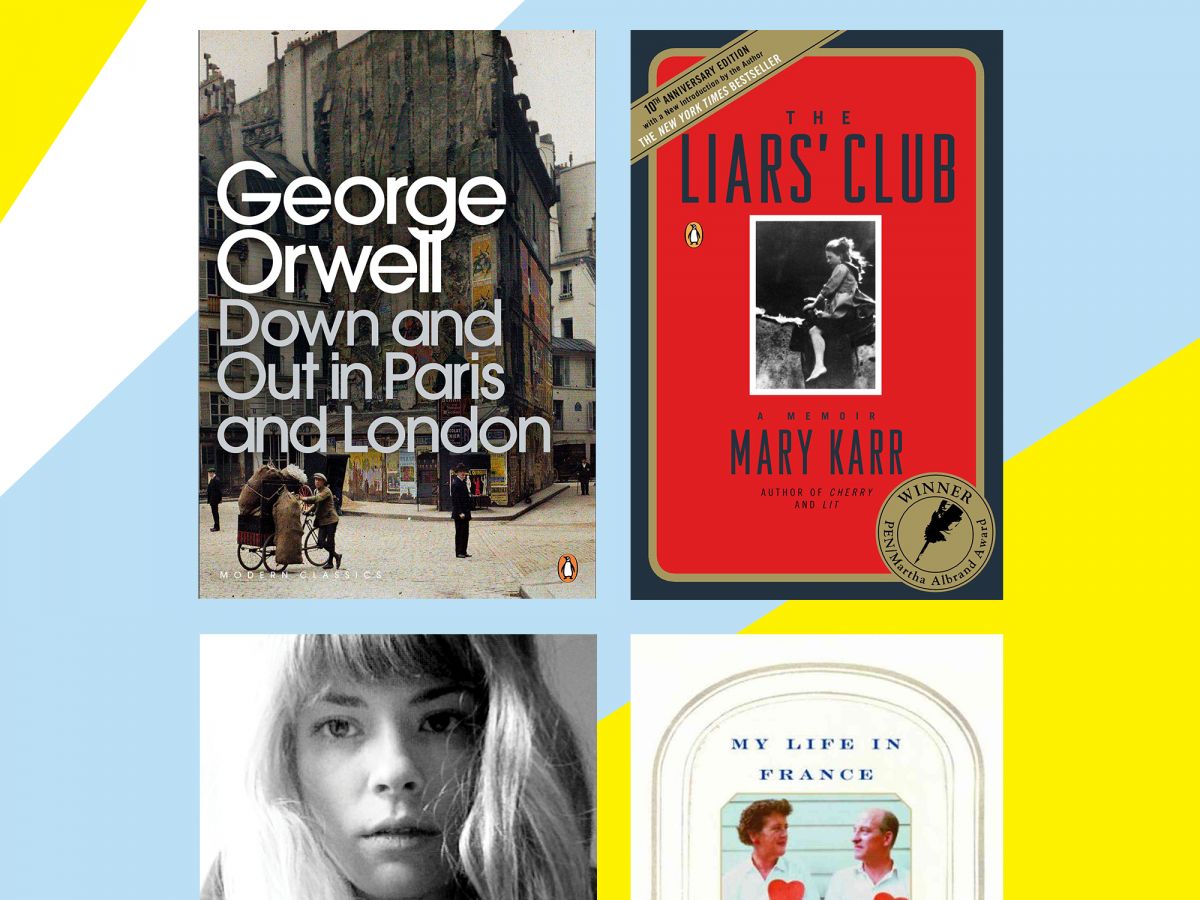 Some call it navel-gazing. We call it too good to put down.
As much as we adore fiction, a good memoir really has a huge emotional impact on the reader, because it has the benefit of being true (unless it's by James Frey, in which case, never mind). Whether it's Maya Angelou or Tina Fey or Barack Obama, everyone has a story to tell, and it's just a pleasure to be invited in.
The memoirists featured range from acclaimed poets to former slaves to humorists to rock stars. Their stories are engrossing, heartbreaking, unbelievable at times, and often hilarious. They're honest and raw, inviting you to chew on their own highly personal experiences as you meditate on your own. They're just filled with life.
Ahead we've gathered our favorite memoirs and autobiographies. Book reports are due next week, okay?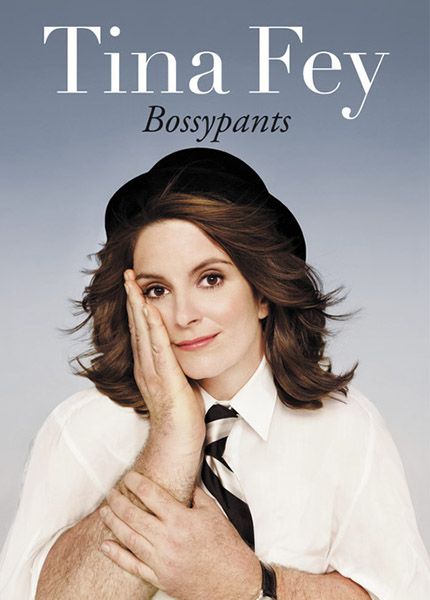 Bossypants, Tina Fey (2011)
Themes: Comedy, work, womanhood
Fey charts her rise from geeky student to Saturday Night Live standout and the queen of 30 Rock. Like all the best books, it's both hilarious and wise.
Photo: Courtesy of Little, Brown Book Group.

Twelve Years a Slave, Solomon Northup (1853)
Themes: Slavery, race
The basis of the Oscar-winning film from 2013, this memoir follows the life of Solomon Northup, a free Black man from New York who was kidnapped and forced into slavery in the South. It's horrifying and hugely important.
Photo: Courtesy of Atria.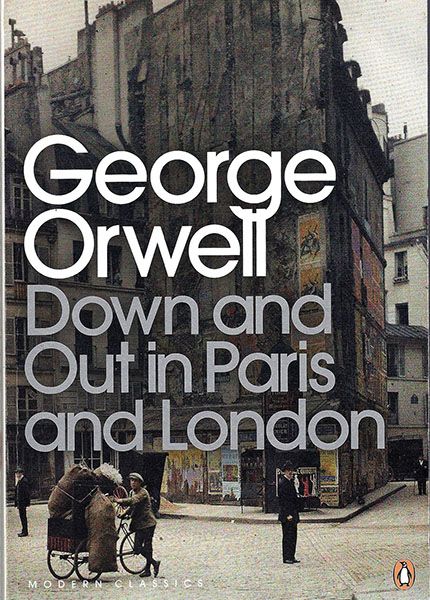 Down and Out in Paris and London, George Orwell (1933)
Themes: Poverty
Though not strictly a standard memoir — Orwell wrote about his own experiences in a fictionalized nature — this account of living on the streets and in shelters in European capitals is both entertaining in tone and humbling in subject matter. Your landlord may be hassling you about your overdue rent, but it's unlikely you've ever experienced poverty like this.
Photo: Courtesy of Mariner.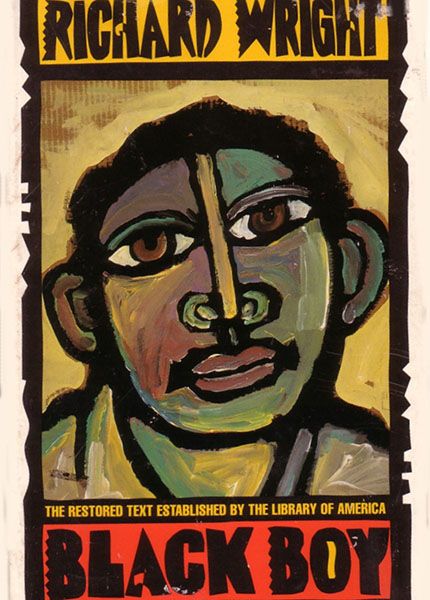 Black Boy, Richard Wright (1945)
Themes: Race, religion, poverty, communism
Wright's autobiography of growing up in the Jim Crow South is a classic for good reason. Expect tales of extreme poverty and racism, as well as Wright's eventual interest in the arts and Communism.
Photo: Courtesy of HarperCollins.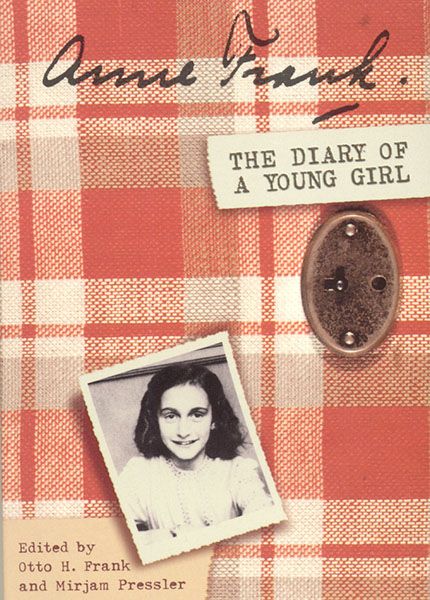 Anne Frank: The Diary of a Young Girl, Anne Frank (1947)
Themes: Adolescence, the Holocaust, faith
If you haven't already read this in school, write your old teachers a stern letter. A heartbreaking classic.
Photo: Courtesy of Bantam.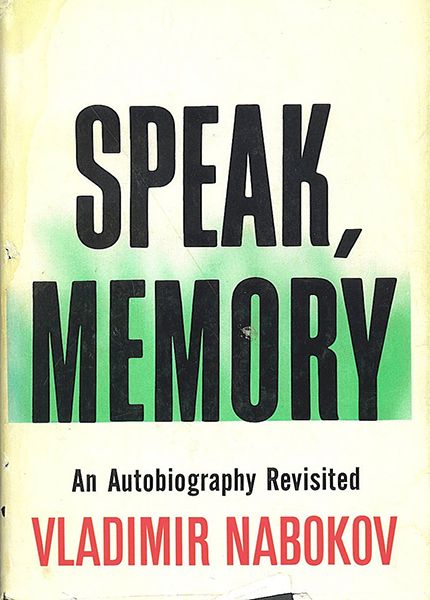 Speak, Memory, Vladimir Nabokov (1951)
Themes: Russian revolution, family, politics, literature, travel
The man who gave us Lolita had quite the childhood.
Photo: Courtesy of Everyman's Library.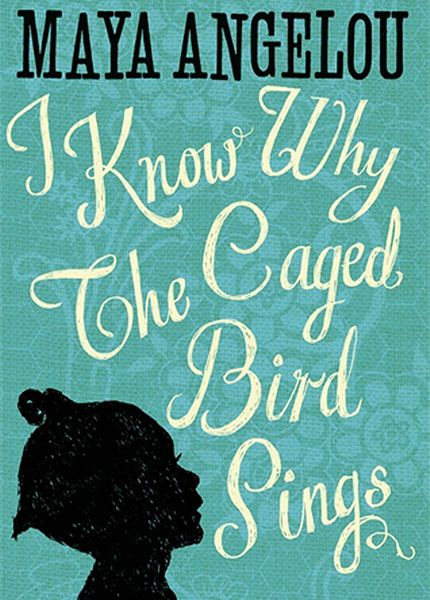 I Know Why the Caged Bird Sings, Maya Angelou (1969)
Themes: Race, adolescence, rape
This celebrated autobiography has some sections that are very hard to read, given the subject matter (racism, sexual violence), but it's a literary touchstone for a reason. Full respect to the late, great poet.
Photo: Courtesy of Random House.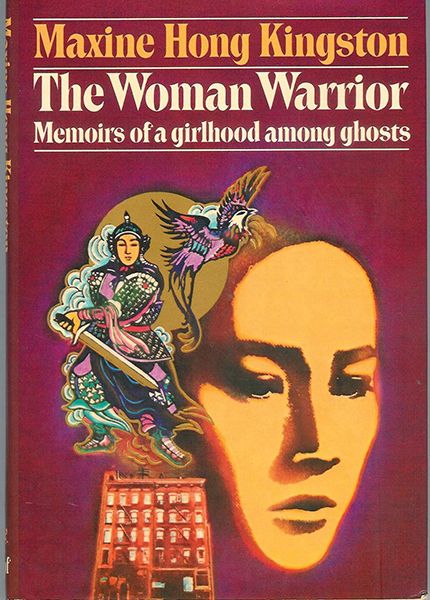 The Woman Warrior: Memoirs of a Girlhood Among Ghosts, Maxine Hong Kingston (1976)
Themes: Feminism, Chinese culture, womanhood
A frequent entry on many a feminist's syllabus, this genre-spanning work incorporates Chinese folktales into its examination of modern women's identity.
Photo: Courtesy of Vintage.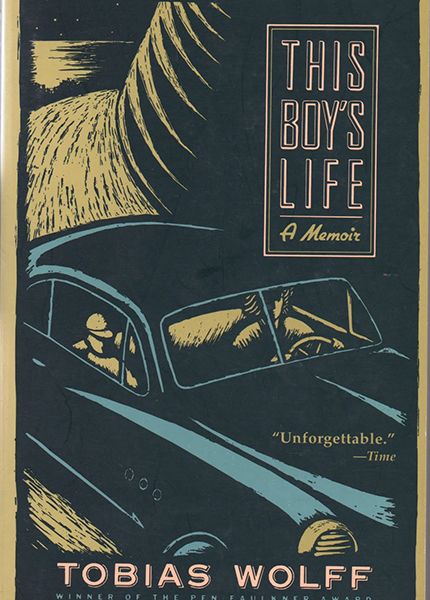 This Boy's Life: A Memoir, Tobias Wolff (1989)
Themes: Adolescence, family, abuse
Such a good read, even if you've already seen the Leo film. Toby/Jack's stepdad is the ultimate villain to root against.
Photo: Courtesy of Grove Press.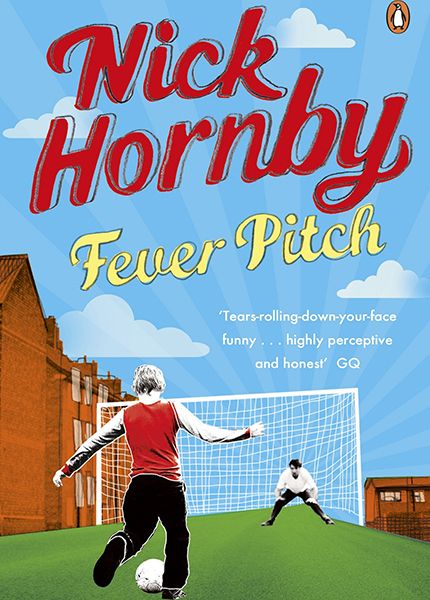 Fever Pitch, Nick Hornby (1992)
Themes: Sports, adolescence
Technically, this inspired the very meh Jimmy Fallon-Drew Barrymore rom-com of the same name, but the book has so much more going for it. The true love story here is Hornby's devotion to the Arsenal football (er, soccer) club, written about so enthusiastically that it's hard to not walk away a fan yourself.
Photo: Courtesy of Penguin.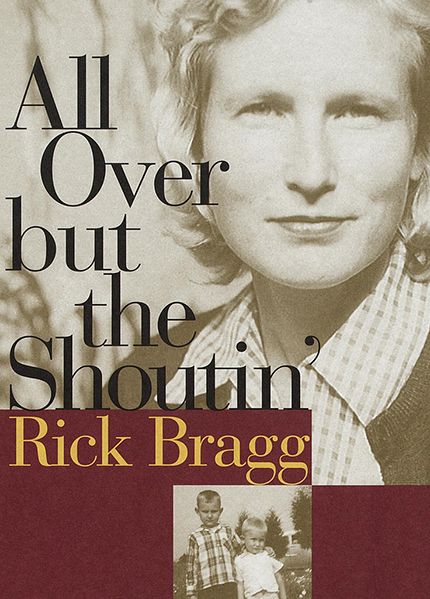 All Over but the Shoutin', Rick Bragg (1991)
Themes: Poverty, family, the Deep South
Consider this a rich, engrossing tale of survival in the Deep South.
Photo: Courtesy of Vintage.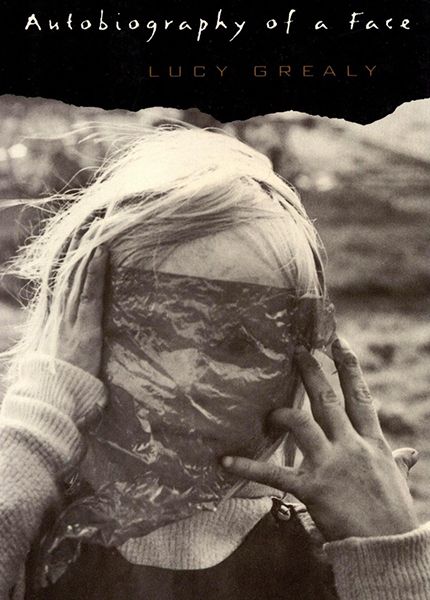 Autobiography of a Face, Lucy Grealy (1994)
Themes: Health, self-image, beauty, depression
Grealy, who endured numerous operations on her face after the removal of her Ewing's sarcoma left her disfigured, died of a drug overdose eight years after this book's publication.
Photo: Courtesy of HarperCollins.

The Liars' Club, Mary Karr (1995)
Themes: Family, adolescence, Southern culture
As eccentric as Mary Karr makes her parents out to be, you'll no doubt wish you knew them personally after reading this incredibly honest and wry account of growing up in small-town Texas. Karr's lively language and Southern-fried quotes are a joy.
Photo: Courtesy of Penguin.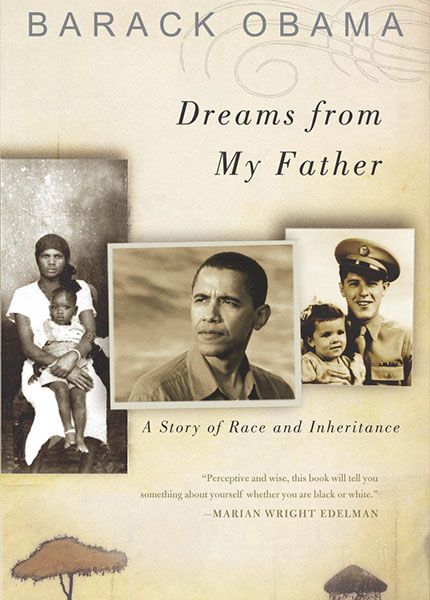 Dreams from My Father: A Story of Race and Inheritance, Barack Obama (1995)
Themes: Race, identity, politics, idealism
Long before he became POTUS, Barack Obama published this thoughtful memoir about growing up in Hawaii and Indonesia as the child of a white single mother and a Kenyan father he barely knew. It's a moving, fascinating story, whatever your politics.
Photo: Courtesy of Three Rivers Press.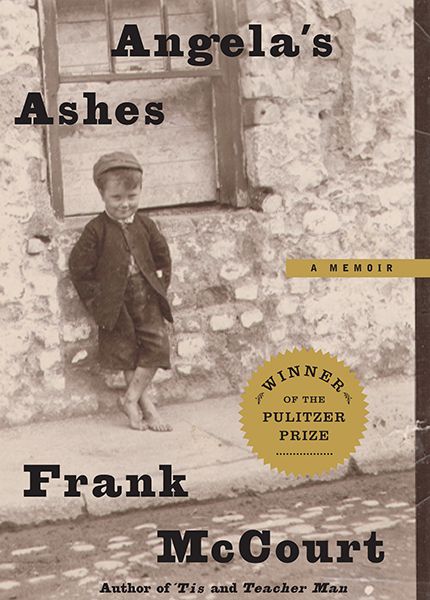 Angela's Ashes, Frank McCourt (1996)
Themes: Poverty, family, loss, Catholicism
Cheery it's not, but it certainly deserved the Pulitzer Prize. Brace yourself for serious heartache, and, yes, some levity, too.
Photo: Courtesy of Scribner.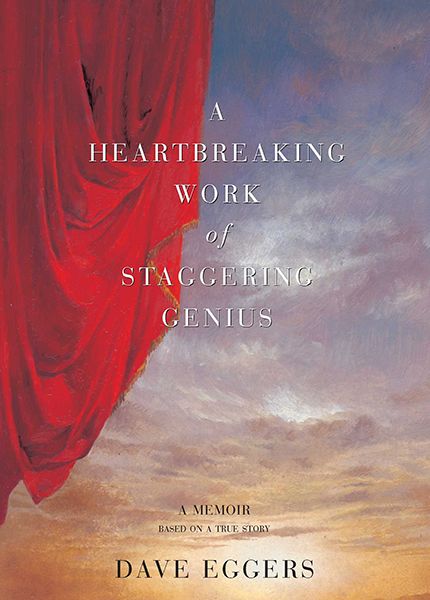 A Heartbreaking Work of Staggering Genius, Dave Eggers (2000)
Themes: Death, family, survival
Eggers becomes guardian to his young brother when their parents die. A long story short: You'll laugh, you'll cry.
Photo: Courtesy of Vintage.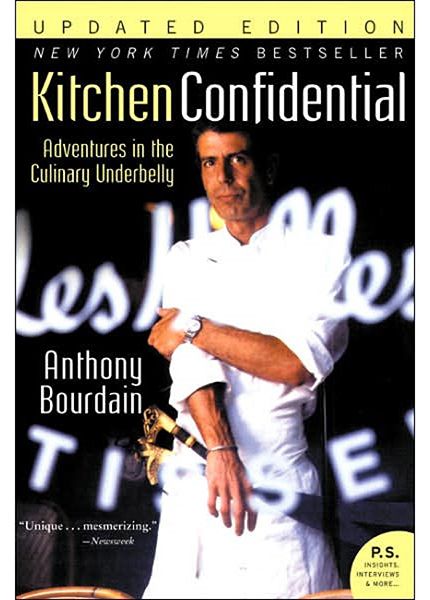 Kitchen Confidential: Adventures in the Culinary Underbelly, Anthony Bourdain (2000)
Themes: Cooking, addiction, travel
The former chef/current TV personality gets gritty about his life in food.
Photo: Courtesy of Ecco.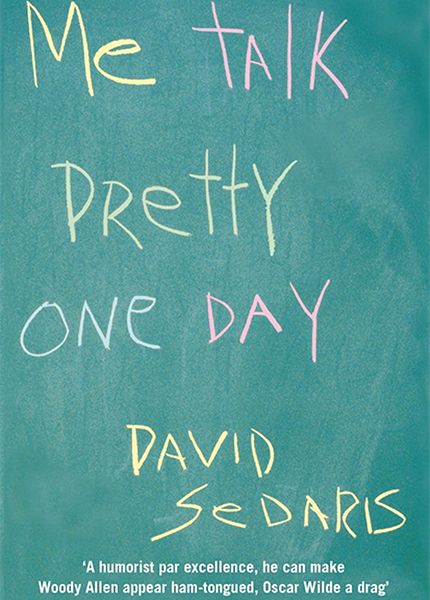 Me Talk Pretty One Day, David Sedaris (2000)
Themes: Humor, family, gay identity
Picking your favorite David Sedaris book is like picking your favorite child. They're all too good. Will the Sedaris family go ahead and adopt us, please?
Photo: Courtesy of Back Bay Books.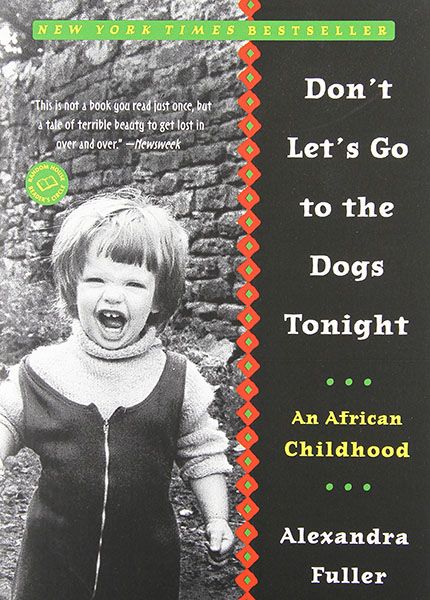 Don't Let's Go to the Dogs Tonight: An African Childhood, Alexandra Fuller (2001)
Themes: Loss, Africa, war, family
The straight-shooting Alexandra Fuller details her eccentric family's life and losses during Rhodesia's fight for independence. It will grab you even in the darkest moments.
Photo: Courtesy of Random House.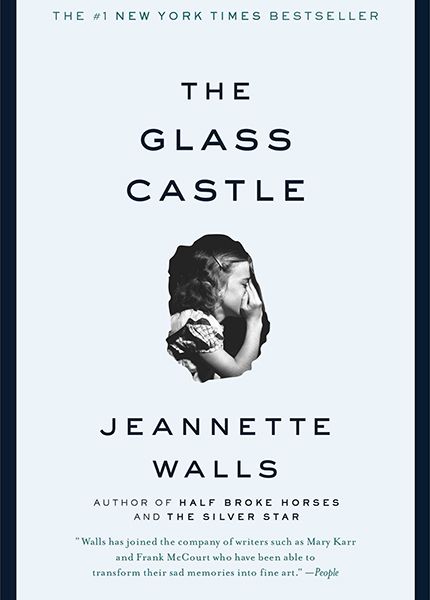 The Glass Castle, Jeannette Walls (2005)
Themes: Poverty, adolescence, family, survival
The former gossip columnist had a doozy of a childhood, fending for herself as her parents turned to alcohol and their own interests.
Photo: Courtesy of Scribner.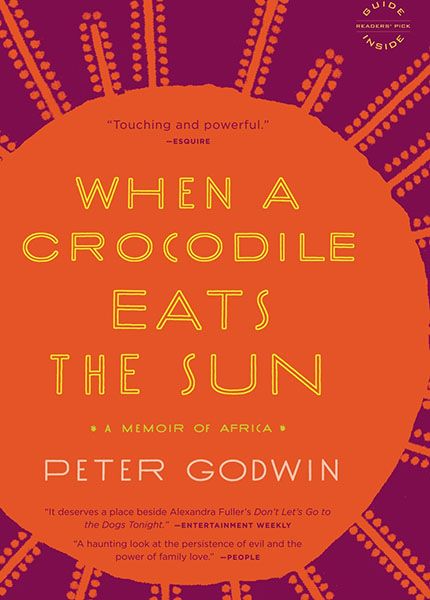 When a Crocodile Eats the Sun, Peter Godwin (2006)
Themes: Death, war, fathers and sons, Robert Mugabe
This follow-up to Mukiwa, Godwin's story of growing up as a white Rhodesian, is engrossing on both a personal and political level. Godwin's relationship with his dying father will have you choking back tears, while his accounts of president Robert Mugabe's abuse of power will leave you fuming.
Photo: Courtesy of Back Bay Books.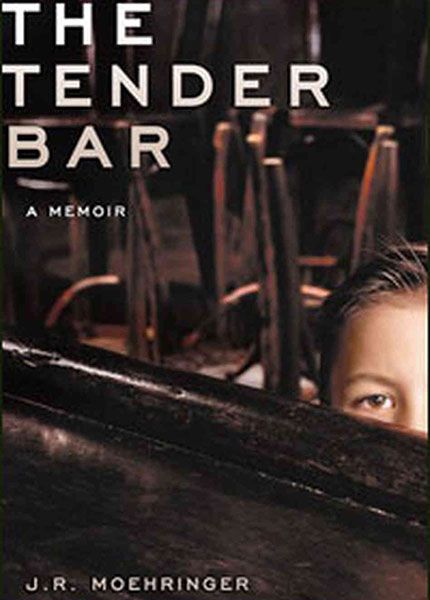 The Tender Bar: A Memoir, J.R. Moehringer (2006)
Themes: Family, adolescence
Hilarious, endearing, and poignant, this memoir will make you wish you spent your childhood hanging out with your wisecracking uncle at the local bar.
Photo: Courtesy of Hyperion.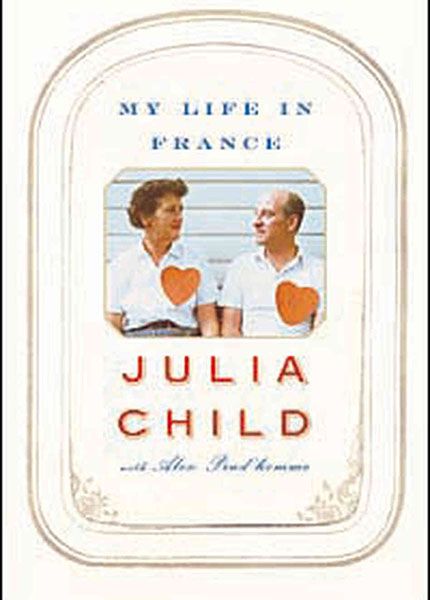 My Life in France, Julia Child (2007)
Themes: French cuisine, travel, joie de vivre
Let's hear it for late bloomers. Julia Child's lively tales of experiencing fine French dining for the first time, failing her final cooking exam, and living in Paris with husband Paul will have you booking the next Air France flight.
Photo: Courtesy of Anchor.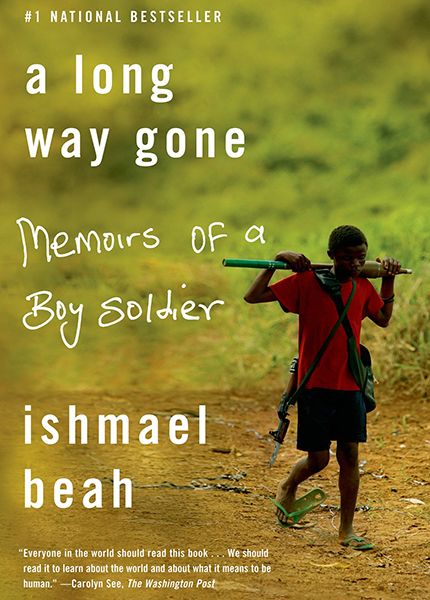 A Long Way Gone: Memoirs of a Boy Soldier, Ishmael Beah (2007)
Themes: Africa, war, violence, survival
Beah became a boy soldier in Sierra Leone and came out the other side. His story offers insight into the violence of the region, which leaves young boys with few choices and little hope for survival.
Photo: Courtesy of Sarah Crichton Books.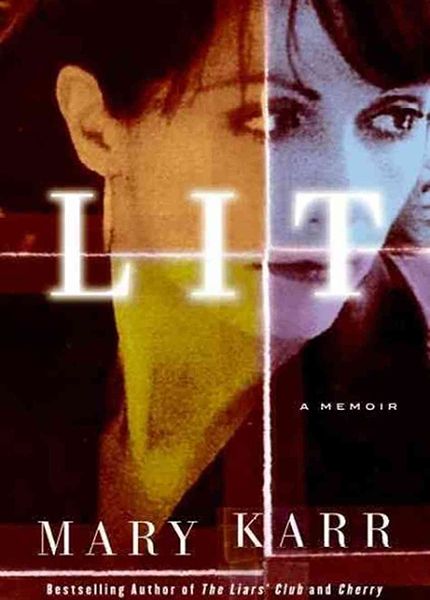 Lit: A Memoir, Mary Karr (2009)
Themes: Alcoholism, relationships, parenting, family
Yes, yes, it's another Mary Karr selection. This searingly honest memoir details Karr's battle with alcoholism and a failing marriage, warts and all.
Photo: Courtesy of Harper Perennial.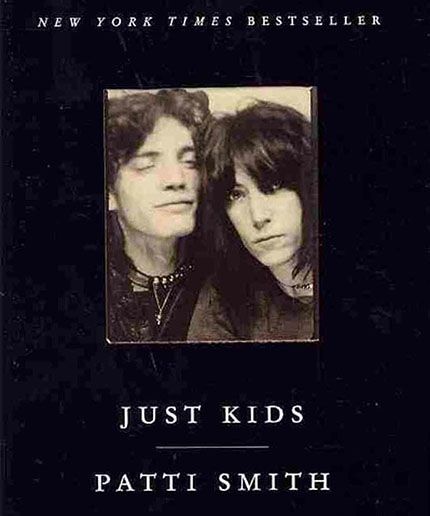 Just Kids, Patti Smith (2010)
Themes: Art, creativity, rock music
The poet and rocker chronicles her life in New York City in the late '60s and '70s, during which time she lived in the Hotel Chelsea, dated artist Robert Mapplethorpe, and connected with stars like Jimi Hendrix and Janis Joplin.
Photo: Courtesy of Ecco.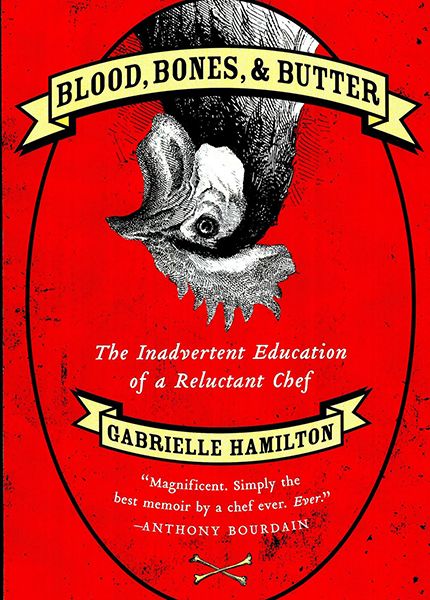 Blood, Bones & Butter: The Inadvertent Education of a Reluctant Chef, Gabrielle Hamilton (2011)
Julia Child she ain't. Chef Gabrielle Hamilton reveals all as she chronicles the several odd jobs and relationship woes endured along her way to culinary stardom.
Photo: Courtesy of Random House.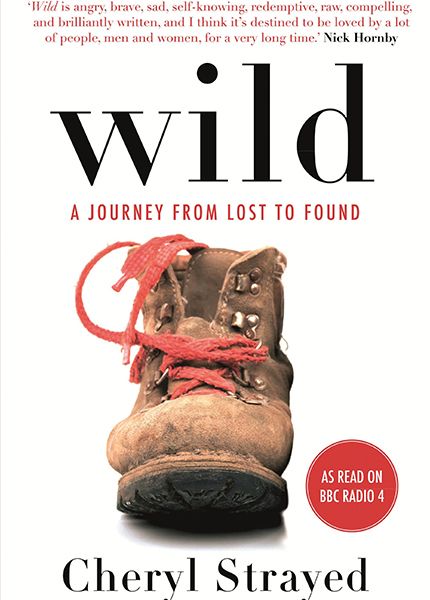 Wild, Cheryl Strayed (2012)
Themes: Loss, relationships, personal strength, nature
In case you missed out on the Reese Witherspoon film, here's a primer. Reeling from the death of her mother and the breakup of her marriage, Strayed sets out to walk the Pacific Crest Trail. Gorgeous, riveting, and open-hearted.
Photo: Courtesy of Knopf Doubleday.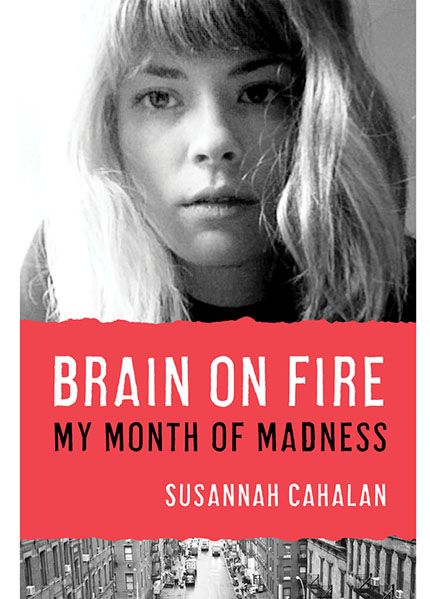 Brain on Fire: My Month of Madness, Susannah Cahalan (2012)
Themes: Health
Cahalan was a young reporter living in New York City when she was struck by a mysterious, debilitating illness with seemingly no cure. Her fight to regain control of her mind and body is inspiring, and an important reminder to never take your own health for granted.
Photo: Courtesy of Simon & Schuster.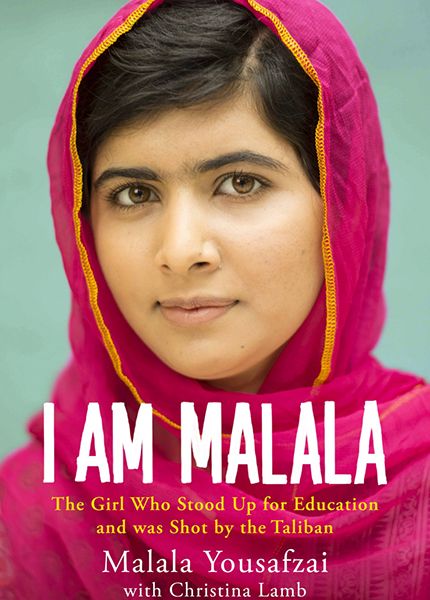 I Am Malala: The Girl Who Stood Up for Education and Was Shot by the Taliban, Malala Yousafzai (2013)
Themes: Education, Taliban, women's rights, survival
Be honest: This has been on your to-read list for quite some time now. We assure you that the story of resistance and perseverance is too good to let slip by.
Photo: Courtesy of Little, Brown and Company.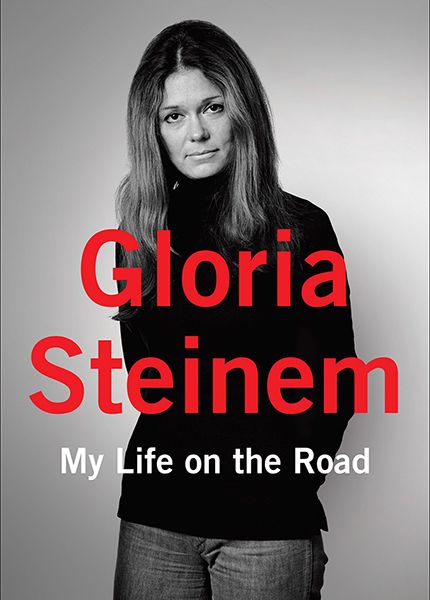 My Life on the Road, Gloria Steinem (2015)
Themes: Feminism, politics, advocacy, travel
The feminist icon delves deep into her upbringing and chronicles her early days of fighting for women's rights both here and abroad.
Photo: Courtesy of Random House.
Click HERE to read more from Refinery29.



Loading ...